Russia's Shlemenko claims Bellator belt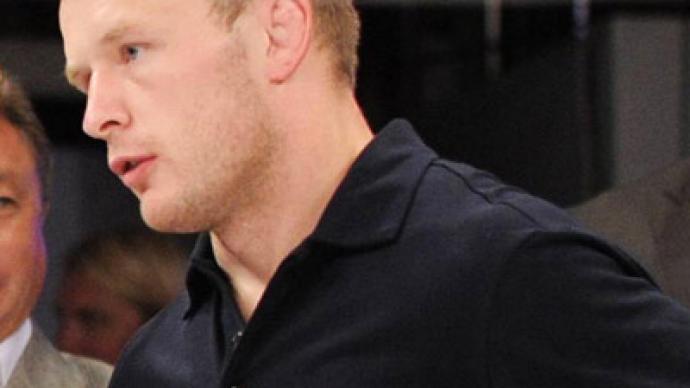 Russian mixed martial arts exponent Aleksandr Shlemenko, has knockout out Brazilian Maiquel Falcao in the Bellator 88 main event to become the organization's middleweight champion.
Falcao (31-5) was the better man in the first round in the US town of Duluth, Georgia, but Shlemenko survived the early pressure.The Russian's patience paid off in the second round when he brought his opponent low with a series of heavy blows to the body. Shlemenko (47-7) continued his assault on the ground, with the referee stopping the bout after Falcao missed two punches to the head."I am champion in Bellator, and I am [the] face of Bellator now," the 28-year-old is cited as saying by Sherdog.com. "Whoever wants this belt, come on in this cage. I will beat you." It's was Shlemenko's second shot at the Bellator middleweight title, with his first attempt – back in 2010 – ending in defeat to Hector Lombard on a judges' decision.This time the title was put on the line after Lombard quit the organization to sign with Bellator's biggest rivals the UFC (Ultimate Fighting Championship).
You can share this story on social media: