Promoters want manslaughter MMA champ Mirzaev back in ring
Published time: 28 Nov, 2012 08:56
Edited time: 28 Nov, 2012 14:43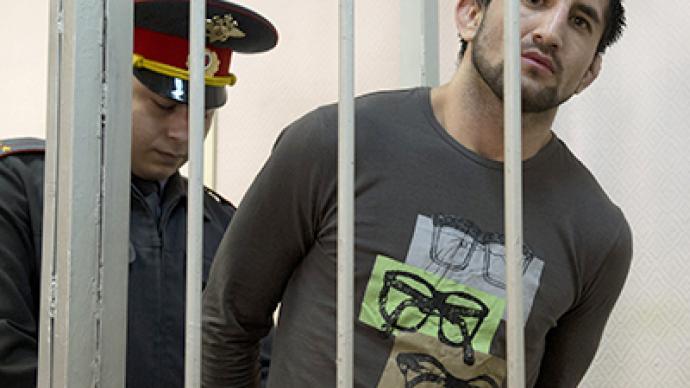 Some of Russia's top promoters are eager to offer a contract to former MMA champ, Rasul Mirzaev, who was found guilty of reckless manslaughter on Tuesday, but released in court as he had already served 15 months in a detention facility.
­"We'd love to work with him," Ruslan Sunovarov, general director of Oscar promotion company told Izvestia newspaper. "He is a very interesting and promising athlete. Rasul is a decent guy and he already received his punishment."
The president of M-1 Global, Vadim Finkelstein, who used to work with Fedor Emelianenko, also doesn't rule out the possibility of signing Mirzaev.
"As a fighter, he is interesting to us," he stressed. "If he is able to behave well for some time then we'll be able to work with him. However, a lot depends on whether the fans would be willing to see him in the ring."
Meanwhile, Mirzaev's coach and owner of Fight Nights promotion company, Kamil Gadzhiev, informed that his man's form has seriously deteriorated during his time in the detention facility.
But he believes the 26-year-old fighter will do everything to regain his best conditions and return to the sport.
As for Mirzaev, he hasn't yet said a word about making a comeback to the ring, confessing that the only thing he wants to do at the moment is spend time with his family.
The tragic incident which brought the MMA lightweight champion to court happened in Moscow on August 13, 2011, attracting huge public interest in Russia.
Mirzaev delivered just one punch to 19-year-old student Ivan Agafonov during an argument at an entrance to a nightclub.
But the young man's head struck the pavement in the fall and he died without regaining consciousness several days later.
The fighter voluntarily presented himself to the police. He was originally accused of 1st degree murder, but the charges were later changed to "causing death by recklessness."
Just a month before that, undefeated Mirzaev claimed his MMA belt, knocking out famous martial arts expert Masanori Kanehara of Japan.