'No fault or negligence,' so why is Kamila Valieva's doping scandal set to rumble on?
The Russian figure skater was declared to be free of wrongdoing in her case – but that does not mean it's over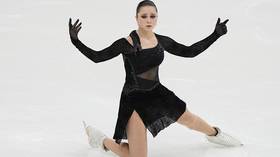 Eleven months after the doping scandal involving teenage Russian figure skater Kamila Valieva rocked the Beijing Winter Olympics, there were significant developments this week when the World Anti-Doping Agency (WADA) announced that it had been informed of the outcome of a tribunal into the case.
But rather than mark the end of the saga, the statement from WADA on Friday merely indicates that the story is set to drag on.
For the 16-year-old Valieva, her legions of fans and numerous other stakeholders, it may be some time before there is closure in one of the biggest Olympic stories in recent memory.
You can share this story on social media: