Six sports where Russian stars can still shine abroad
Russian athletes remain in a number of disciplines outside their homeland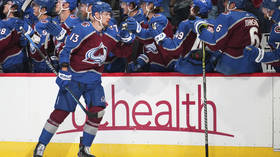 Russian athletes still have the chance to excel on the world stage in spite of the various sanctions placed upon the country's sporting ambitions in the wake of the conflict in Ukraine.
Several sporting federations heeded calls from the International Olympic Committee (IOC) to impose restrictions on Russia and its athletes following a recommendation in late February, in a move designed to limit Russia's influence on global sports affairs.
Among the most prominent were the bans by UEFA and FIFA – the two bodies which oversee football in Europe and across the world respectively – which meant that the Russian men's national team was barred from attempting to qualify for the 2022 World Cup in Qatar.
From canoeing to karate, a wide range of other sports have also restricted Russian participation, even preventing athletes from competing under neutral status.
But among all the sanctions, several sports continue to allow Russians to ply their various trades unencumbered by international punishments.
You can share this story on social media: