The Open 2019: Glory awaits Shane Lowry after history-making penultimate round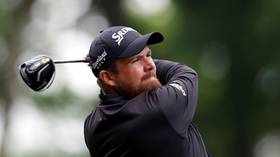 Ireland's Shane Lowry has produced a week of near-impeccable golf at The Open in Portrush and stands one solid round away from a remarkable title.
The fans chanted Lowry's name as he registered a course record score of 63 in Saturday's penultimate round to put himself in pole position for the famous Claret Jug, four shots clear of closest rival Tommy Fleetwood.
Reflecting on his brilliant round, Lowry admitted that he hadn't experienced anything like that in his career before.
"Honestly, that's the most incredible day I've ever had on the golf course," he said.
"I honestly can't explain what it was like.
"I said to (caddie) Bo (Martin) walking off the 17th tee: 'We might never have a day like this on the golf course again. So let's enjoy this next half hour.' You know what I mean? And that's what I did. The crowd was incredible. I just can't believe what it was like."
Also on rt.com
The Open 2019: Is a Shane Lowry championship victory a statistical inevitability?
The knowledgeable Portrush crowd was clearly pro-Lowry, but also respectfully backed close rivals Fleetwood and Lee Westwood as they looked to position themselves for a final-day charge.
As well as favorable treatment from the fans, Lowry admitted he and his rivals had also benefited from the still evening air at Portrush as they all registered solid penultimate-round scores.
"I'm sitting here after shooting 63, which is incredible. And obviously it is one of the best scores I've ever shot, but I think we got very lucky with the weather today," he said.
"The wind laid down and it played quite easy towards the end.
"The greens are perfect and we're playing links golf in no wind. It virtually had no real protection out there. If you were hitting decent shots you were getting good results."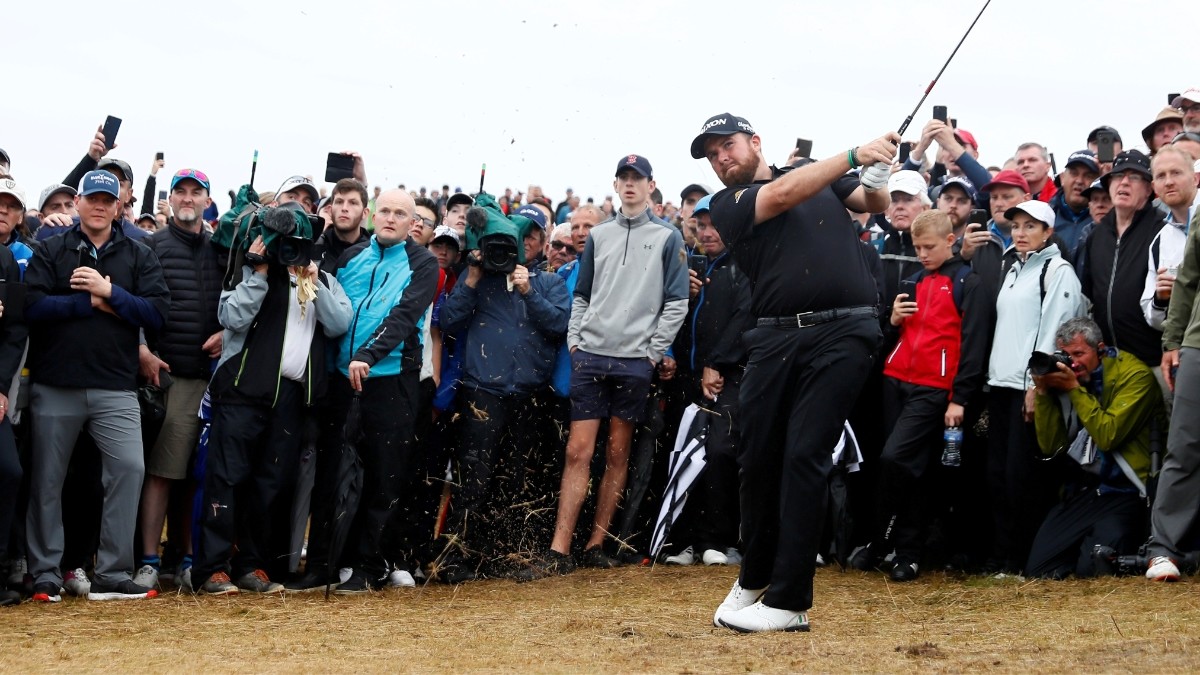 That beneficial weather is likely to be a distant memory for today's final round, however. The weather forecast suggests heavy rain and high winds at Portrush. It will pose a different set of challenges to Lowry and co., but one he and his rivals are well used to dealing with.
"Tommy Fleetwood grew up in Southport, he's played in bad weather and bad conditions before. J.B. Holmes flights the ball lovely, he's pretty good. Brooks (Koepke) is there," he said.
"No, there's a good leaderboard behind me. We'll see what happens."
What is sure to happen is a huge reception for Lowry when he steps onto the first tee at Portrush for his final round, and every other tee from there on in, as he faces the rare challenge of leading from the front on the final day of a major tournament.
"I'm not going to be sitting there tomorrow morning in the house in a corner trying not to think about the day ahead," he said last night.
"Obviously I'll go to bed thinking about holding the Claret Jug tomorrow evening. It's only natural, isn't it? We're human. We're not robots. We can't not think about things.
"And when you try not to think about something you end up thinking about it more, so you might as well talk about it. So we talk about stuff. Talk about everything."
And if he can hold his nerve and put in another stellar round, it will be his name everybody else is talking about after the tournament.
Also on rt.com
The Open 2019: Playing partners clash at Portrush after stray shot hits caddie's mother