Zlatan banned: Ibrahimovic hit with two-match ban after grabbing goalkeeper by the throat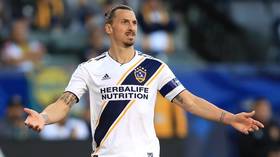 LA Galaxy's superstar striker Zlatan Ibrahimovic has found himself on the wrong end of the disciplinary officials in the MLS after being banned for two games for grabbing New York City goalkeeper Sean Johnson by the throat.
The incident occurred during the Galaxy's 2-0 defeat to New York City, just after Ibrahimovic had burst through the New York defence and fired an effort against the crossbar.
Chris Pontius fired the rebound over, and goalkeeper Johnson appeared to barge the Swedish striker in the back with the ball out of play.
And when Ibrahimovic turned around to face the New York stopper, the pair went face to face and Johnson went down theatrically, holding his face.
The initial replay seemed innucuous enough, but an alternative angle showed Ibrahimovic had a firm grip on Johnson's throat as he grabbed Johnson's neck with his right hand.
The referee gave both players a yellow card for the incident but, after studying all available footage of the incident, MLS disciplinary officials took the decision to hand Ibrahimovic a two-match ban for violent conduct.
The Swedish striker's indiscretion follows hot on the heels of an angry war of words with Real Salt Lake defender Nedum Onuoha, where he threatened to "hurt" the English defender during a recent match between the two sides.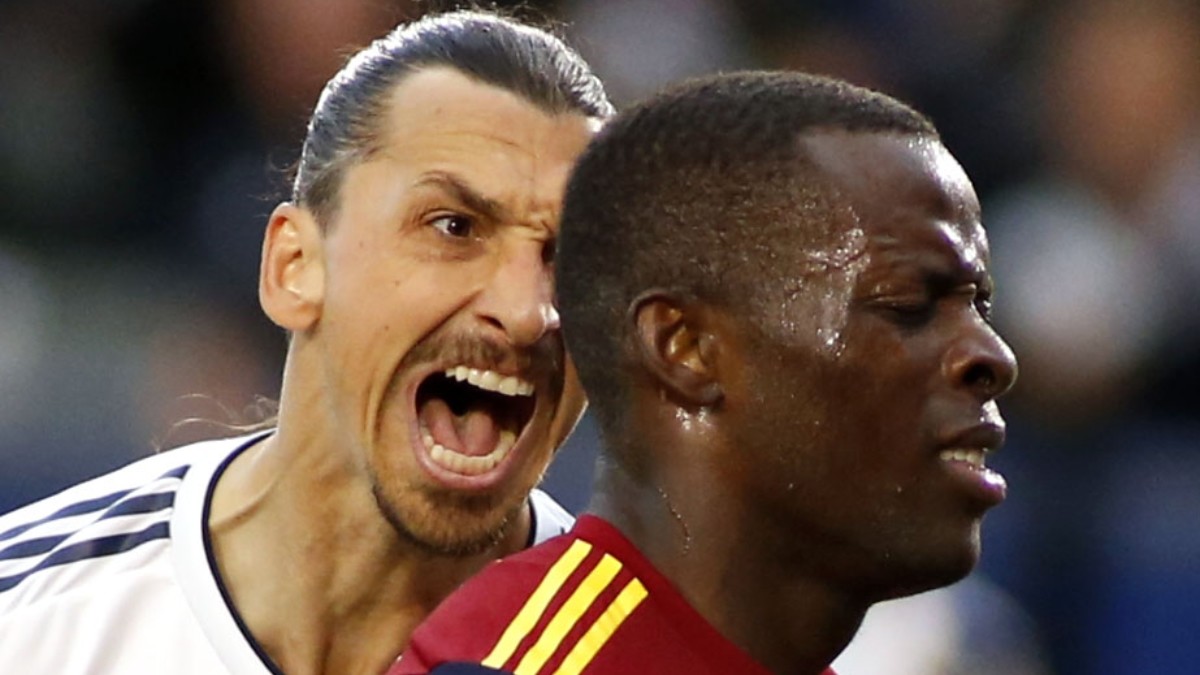 "He came in to apologise after the game because, from 60 minutes in, he's saying he's going to 'do' me, he's going to hurt me for that game," said Onuoha.
"This is a guy who says he's the face of the MLS, as he calls himself, and he plays that way on the field.
"I don't care - if someone comes in and says that to me, you don't say that on the field. I don't care. I'm not going to accept his apology. It's unacceptable."