'Number 1 bulls**t': 10 iconic phrases of Khabib Nurmagomedov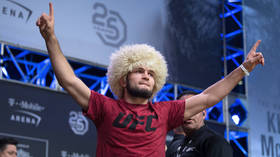 While Russian UFC lightweight champion Khabib Nurmagomedov isn't exactly know for a flawless English, over the years he has delivered a number of iconic phrases that became of part of the MMA culture across the world.
RT Sport takes you through the 10 most iconic phrases of the UFC lightweight king from Dagestan.
10. I smash…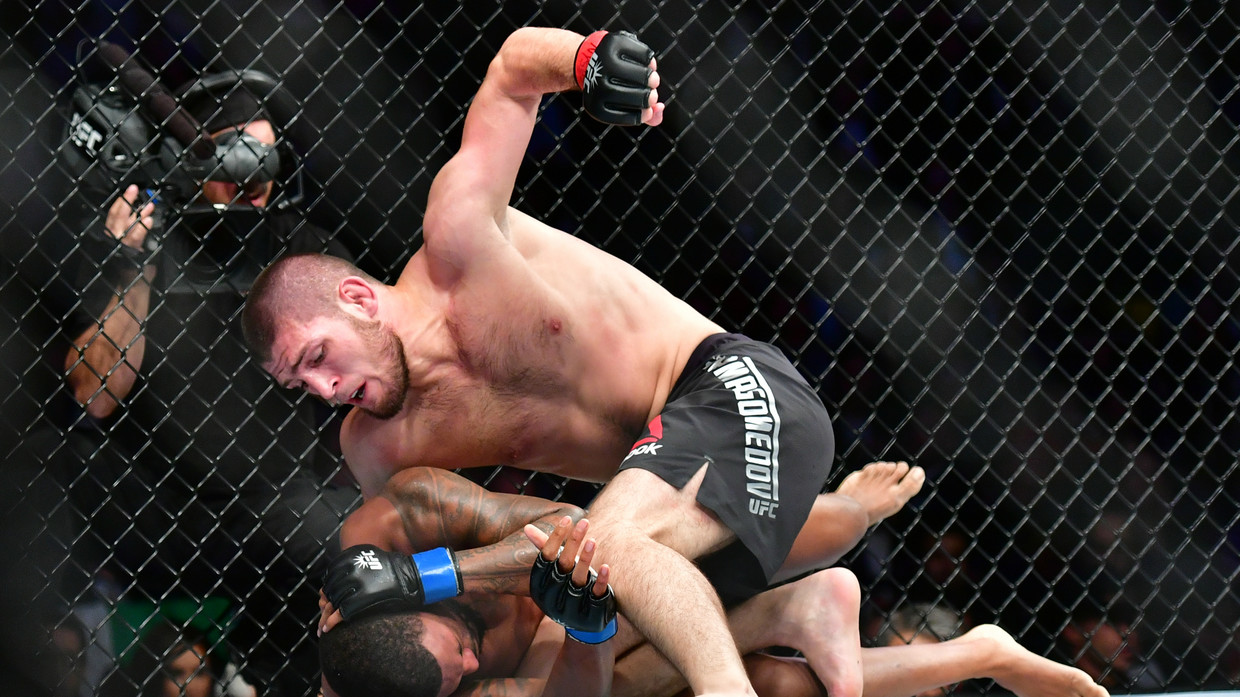 Nurmagomedov, who is known for dominating his opponents, having won all of his 27 professional MMA bouts, doesn't mind to remind people about his dominant style of fighting by promising to 'smash' any person standing across him in the cage.
9. Make him humble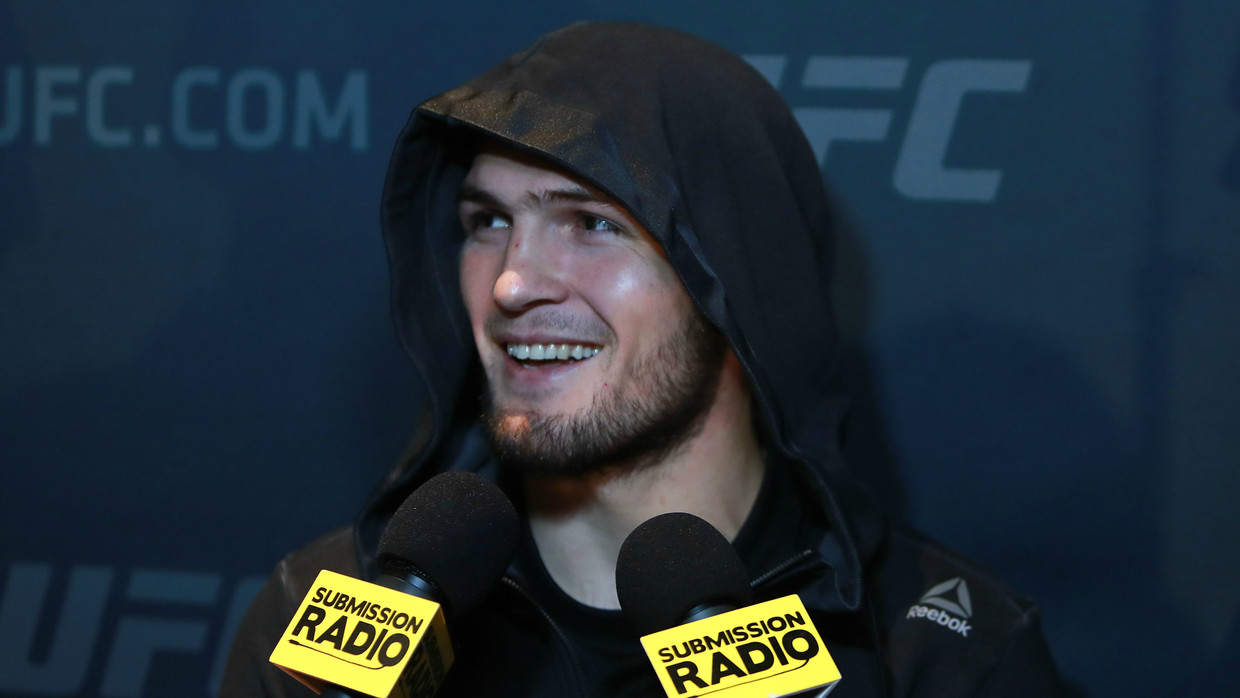 While being a true beast in the cage, he very often reminds fans and fellow fighters that being humble is very important. And if his future opponents don't follow this life principle, like the brash Irishman Conor McGregor, the Eagle of Dagestan promises to "make them humble."
8. Break his face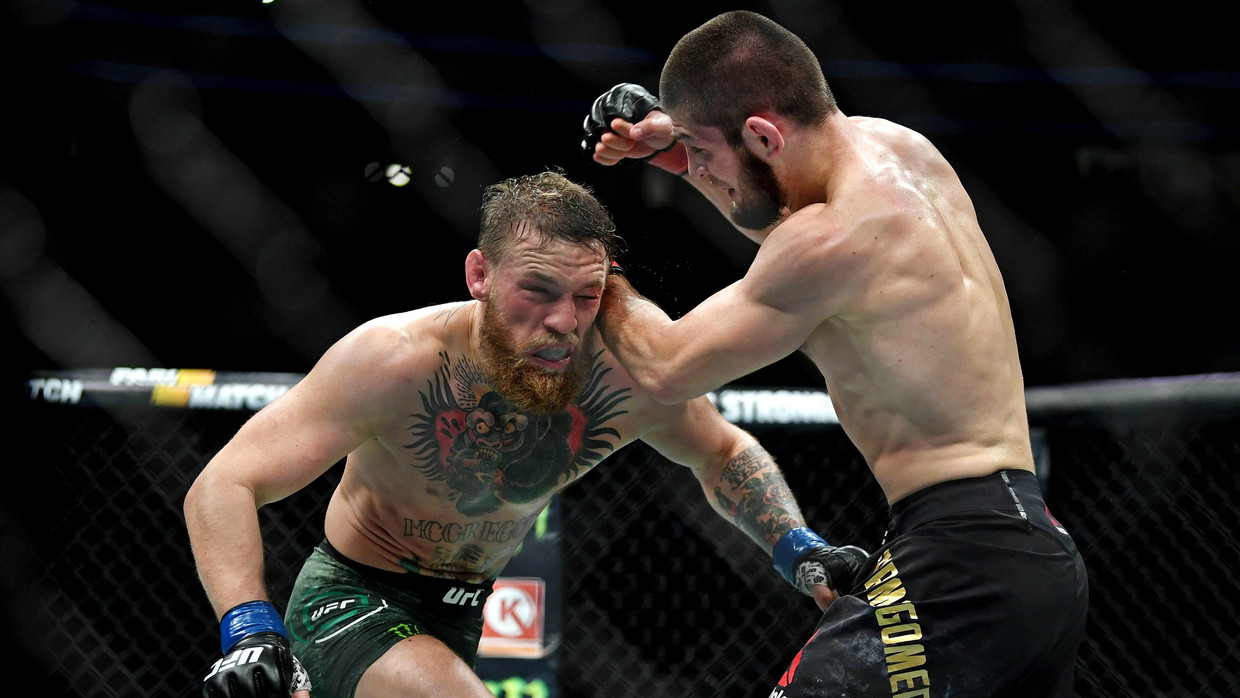 He also promised to "break" or "change" McGregor's face on multiple occasions, following the stream of the insults he directed towards the Russian fighter. Same threats were also to addressed to Tony Ferguson in the build-up to their fight, which as we know still hasn't happened.
7. Tap-machine
Surely all know about the outcome of his fight with The Notorious Conor McGregor, whom he dubbed as a "Tap Machine" long before they were meant to face in the cage. He promised to make him tap and give up ever since their fight was officially announced. And once again he stayed true to his words.
6. Be loyal...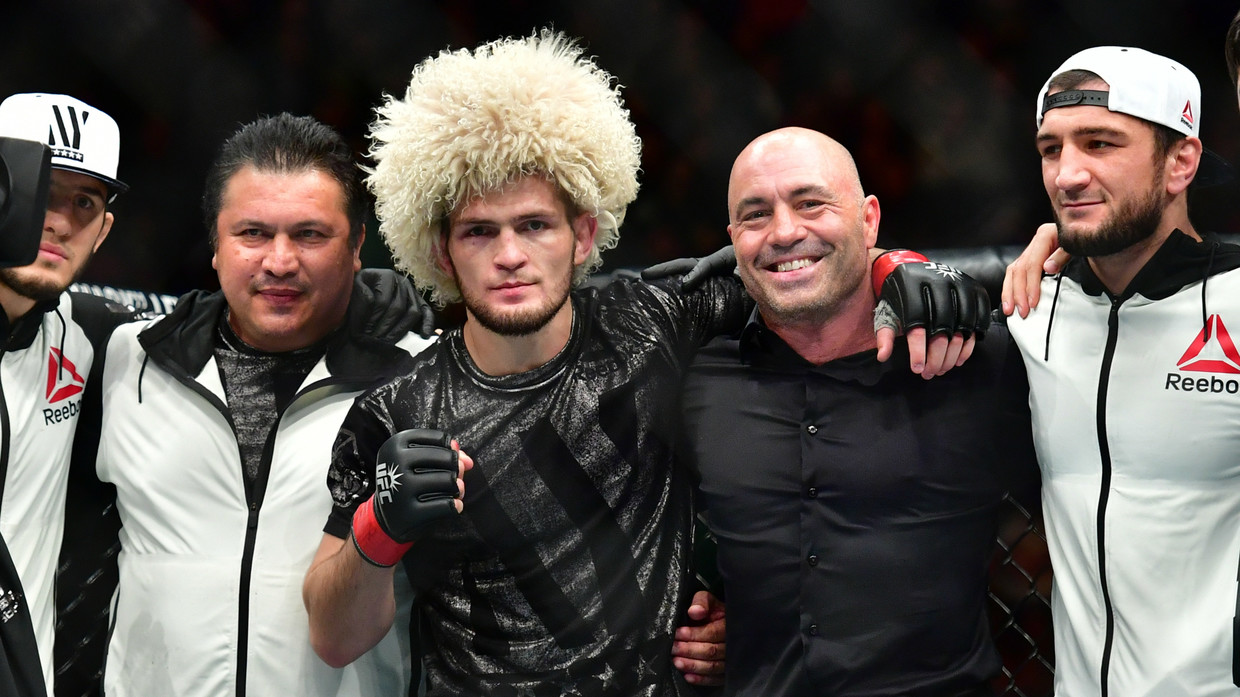 Loyalty is one quality that Khabib declared right next to humility. He is in fact stays true to his traditions, background, friends and family. Whether we talk about his display of religious beliefs or the traditional Papakha headgear, both of which have become his signature cage rituals. Or the loyalty to his friends and teammates. Right after his October fight, he threatened to leave the UFC if they will fire his friend and sparring Zubaira Tukhugov for his involvement in the infamous post-fight brawl between the two fighters' teams.
5. God is number one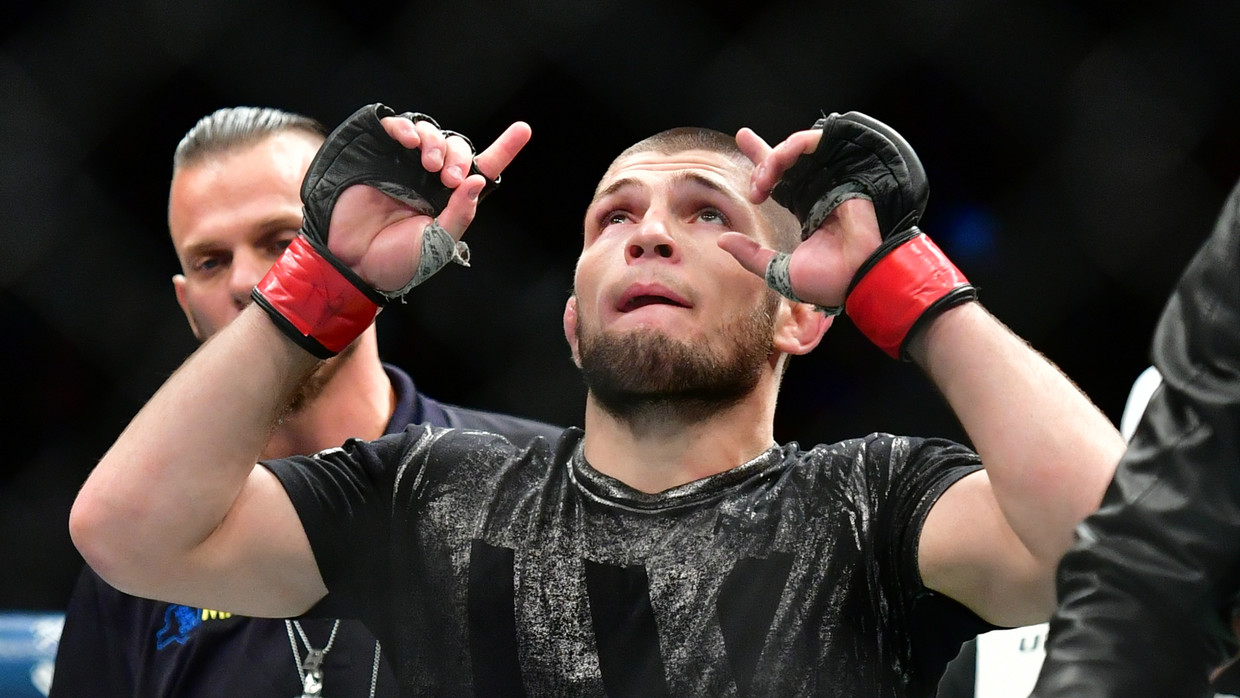 As we mentioned earlier, Nurmagomedov has never made a secret of his religious beliefs and famously gives the praise to God after each victory, whether by getting down on his knees or saying that all of his achievements were reached "with the help of the Almighty."
4. Inshallah / Alhamdulillah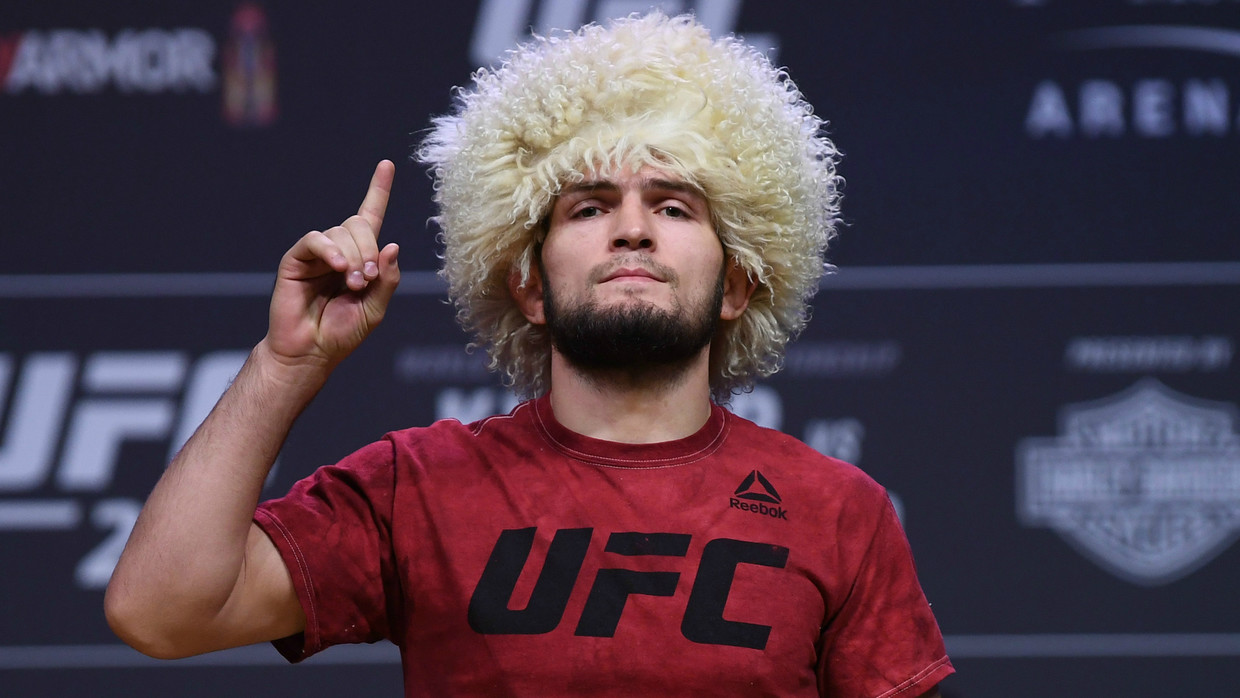 Given the fact that is a Sunni Muslim, he often pronounces the phrases related to God in Arabic, which is a tradition in Islam. Inshallah (God willing) is the phrase you can often hear from Nurmagomedov when he talks about his plans. When he is praising God for whatever he has achieved, you can always hear him saying Alhamdulillah (All praise is due to God alone).
3. Give me your chicken!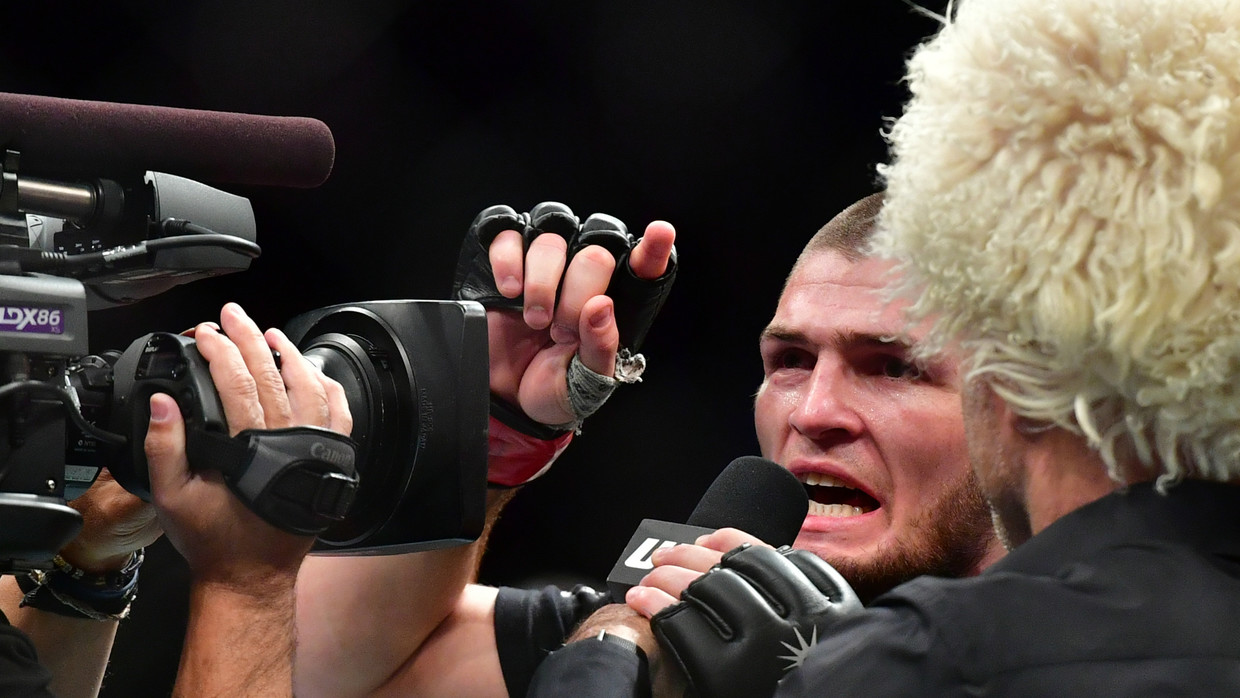 It would be safe so say that Khabib's first big step towards his fame has been made thanks to the emotional speech he delivered after his victory over Michael Johnson at UFC 205 in New York City.
Nurmagomedov, who at the moment of the interview had eight UFC victories in a row, called Conor McGregor, who got a title shot in the lightweight division despite his loss to Nate Diaz the same year, "a chicken who tapped." He also demanded the UFC to give him their "chicken!"
2. Send me location
When McGregor flew to Brooklyn and attacked a bus with UFC fighters, aiming at Nurmagomedov, who earlier confronted the Irishman's friend and sparring partner Artem Lobov, Khabib was wondering why his bitter rival didn't send him his location figure thing out one on one.
"If you want to fight - just send me location" the Eagle kept saying, when commenting on the matter to the media. The phrase became another signature one of Khabib as well as a hashtag, which MMA fighters and fans now use to finish online arguments.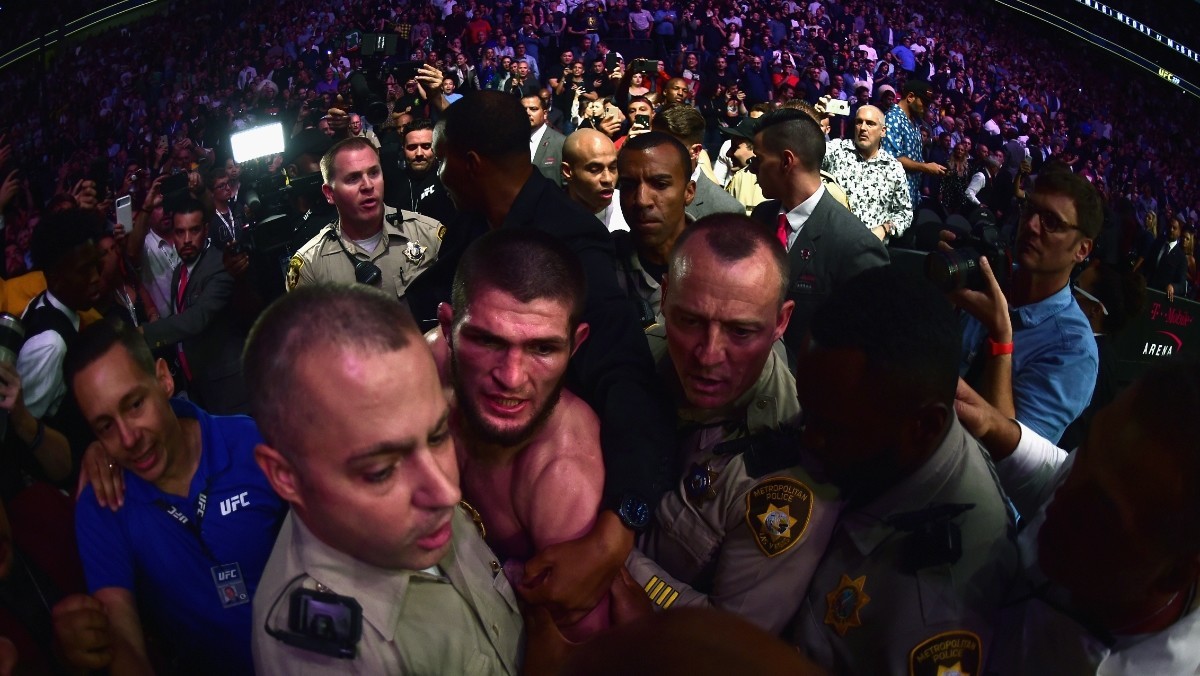 1. This is 'number one bulls**t'
And the championship belt of the most iconic Khabib's phrase of course goes to "number one bulls**t." It became an instant classic in 2017, and keeps following Nurmagomedov up to this day.
Whenever his fans, or UFC fans disagree with something they call it a "number one bulls**t." Along with his childhood wrestling match with a bear, the phrase is definitely the strongest parts of the folklore surrounding the first UFC champion from Russia.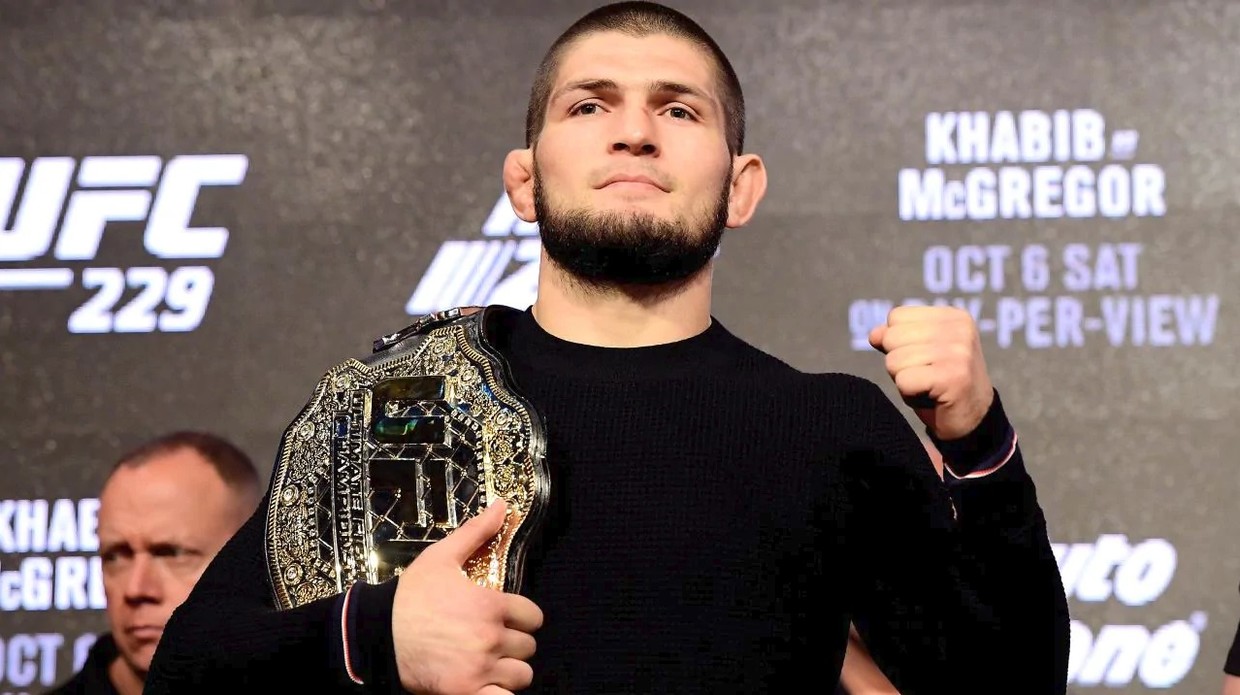 You can share this story on social media: