'He's done': Brock Lesnar is finished with MMA, says UFC president Dana White
Published time: 1 May, 2019 15:49
Edited time: 1 May, 2019 16:11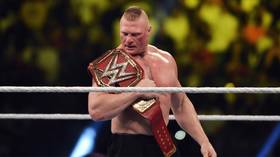 One of the summer's most anticipated UFC matchups has fallen by the wayside following news that WWE superstar and former UFC heavyweight champion Brock Lesnar has opted to retire from MMA for the second time.
Speaking to ESPN, UFC president Dana White confirmed that Lesnar had drawn a line under his mixed martial arts career, saying: "He told me he's done, he's retired."
The UFC was originally keen to match Lesnar with reigning UFC heavyweight champion Daniel Cormier in a big-name world title fight later this summer, with huge pro-wrestling fan Cormier even getting into a light-hearted in-cage confrontation with the hulking WWE star to help tee up the possible matchup.
That confrontation came after Cormier defeated Stipe Miocic to win the UFC heavyweight title at UFC 226 last July and now it appears that, instead of facing Lesnar, Cormier will now rematch Miocic in his latest title defence, with White explaining that, rather than matching Cormier with Lesnar, the organization was set to "move in another direction with Cormier."
That direction will see Cormier face Miocic, with ESPN reporting that plans are in place for the pair to meet at UFC 241 in Anaheim, California, on August 17. Both men have reportedly verbally agreed to the matchup.
Miocic has been calling for a rematch ever since his shock first-round knockout loss to 'DC' at UFC 226.
The Ohio native is the most dominant UFC heavyweight champion of all time as the only man to successfully defend the title on three consecutive occasions, while Cormier has defended his newly-won belt once - against big-punching contender Derrick Lewis at UFC 230 last November.
Lesnar's first run with the UFC saw him win the UFC heavyweight title as he defeated MMA legend Randy Couture in only his third fight inside the octagon. He went on to defend the title against Frank Mir and Shane Carwin before he was eventually dethroned by Cain Velasquez at UFC 121.
He returned at UFC 141 but was finished inside a round by debuting Alistair Overeem, prompting him to announce his retirement inside the octagon after the fight.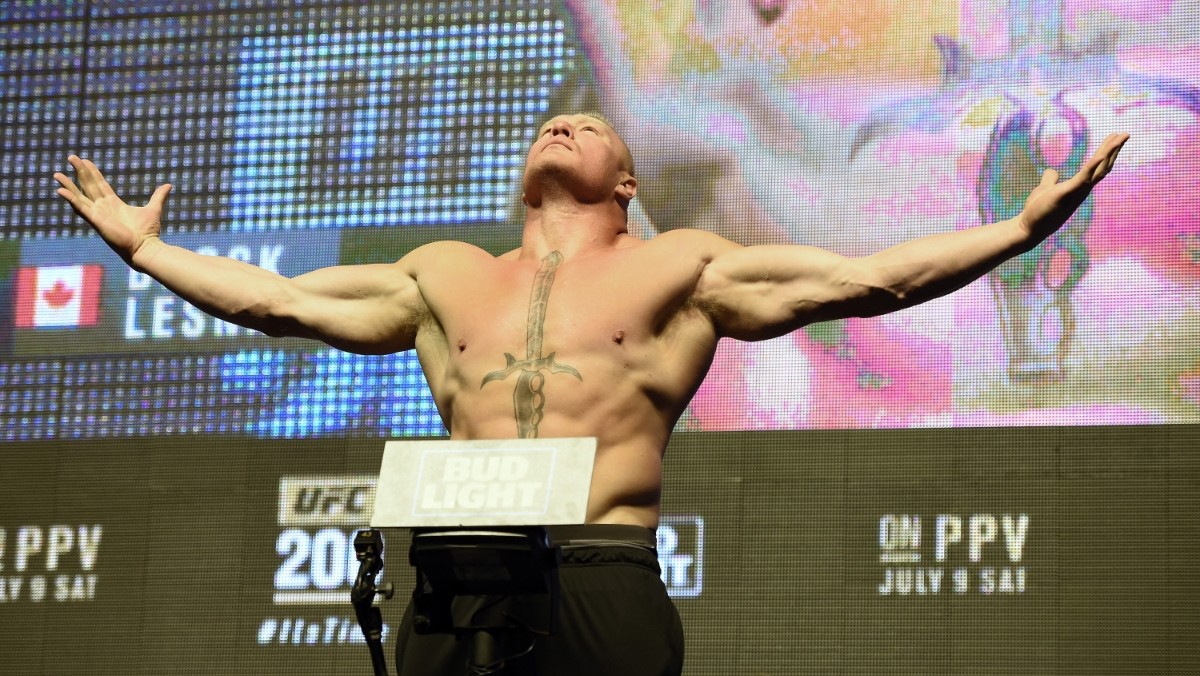 Lesnar returned to WWE action before making a shock return for UFC 200, where he defeated Mark Hunt only for his win to be wiped out after it was confirmed that he had failed drug tests before and after the fight.
The 41-year-old was strongly rumored to return against Cormier this summer, but White's announcement of Lesnar's second retirement appears to have drawn a line under the heavyweight's mixed martial arts career.