From Pele to Zanardi: Top 5 sporting comebacks of all time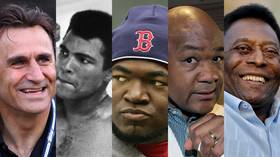 Following Tiger Woods' incredible return to the top of golf at The Masters this past weekend, RT Sport delved into the archives to pick out five of the greatest comebacks in sporting history.
Woods' incredible renaissance at Augusta this past week is understandably the talk of the sports world after his dramatic fall from grace.
READ MORE: 'One of the greatest comebacks in history': Reaction as Tiger Woods wins first major in a decade
But even his remarkable comeback doesn't make our Top 5, as we share with you a handful of other incredible examples of sports stars – and teams – who simply refused to give up.
1. ALEX ZANARDI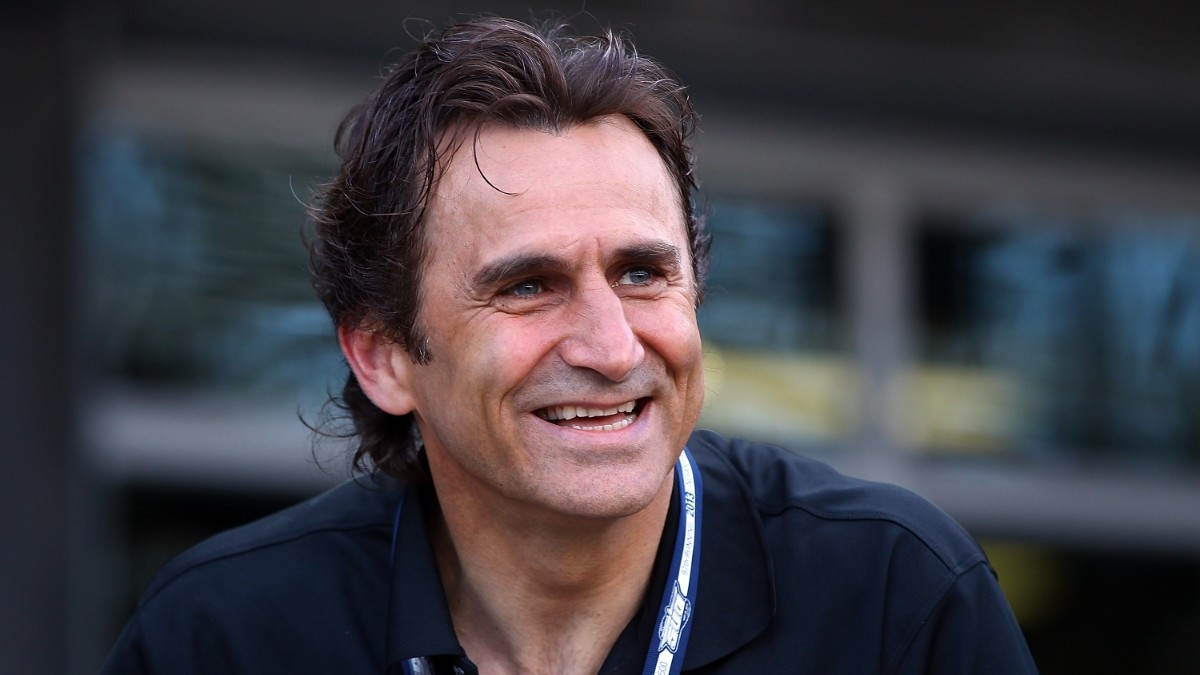 Some sporting comebacks are stories of redemption. Others are battles against long odds. For Alex Zanardi, his sporting comeback started with a fight for his own life.
Racecar driver Zanardi had already captured two CART IndyCar world titles and driven in Formula 1 when he suffered an horrific crash during a CART IndyCar race in Lausitzring, Germany that very nearly took his life.
Exiting the pit lane after a routine stop, Zanardi spun his car and was hit at full speed by Alex Tagliani. The impact ripped Zanardi's car in half, severed both legs from his body and caused the loss of two-thirds of his blood.
Luckily for Zanardi, medical staff were on hand to attend to the crash and stabilise the Italian before he was airlifted to hospital.
The remainder of his legs were amputated as medics saved Zanardi's life. But his racing career seemed to be over.
But Zanardi had other ideas. Just two years after that fateful crash, he returned to the very same circuit that very nearly took his life and drove the remaining 13 laps of the race he failed to finish in 2001.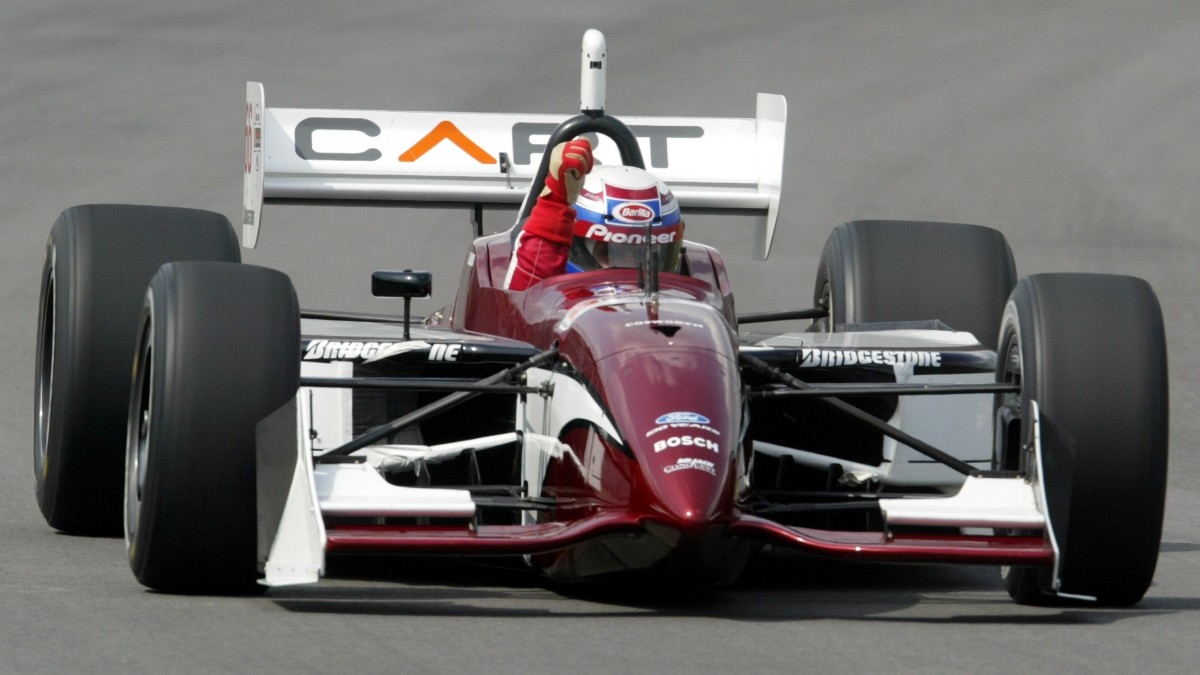 Zanardi was seated in a specially-adapted IndyCar with steering-wheel-mounted controls to replace pedals, and he was sent out onto the track, with his team and fans expecting him to cruise slowly around.
Instead, Zanardi went flat-out, completing the 13 laps at speeds of up to 193 miles per hour. His pace was so fast, had he been qualifying for the race that weekend, he would have qualified fifth fastest.
Zanardi's incredible story didn't finish there.
He went on to race competitively in the World Touring Car and European Touring Car championships before eventually retiring from motorsport in 2009.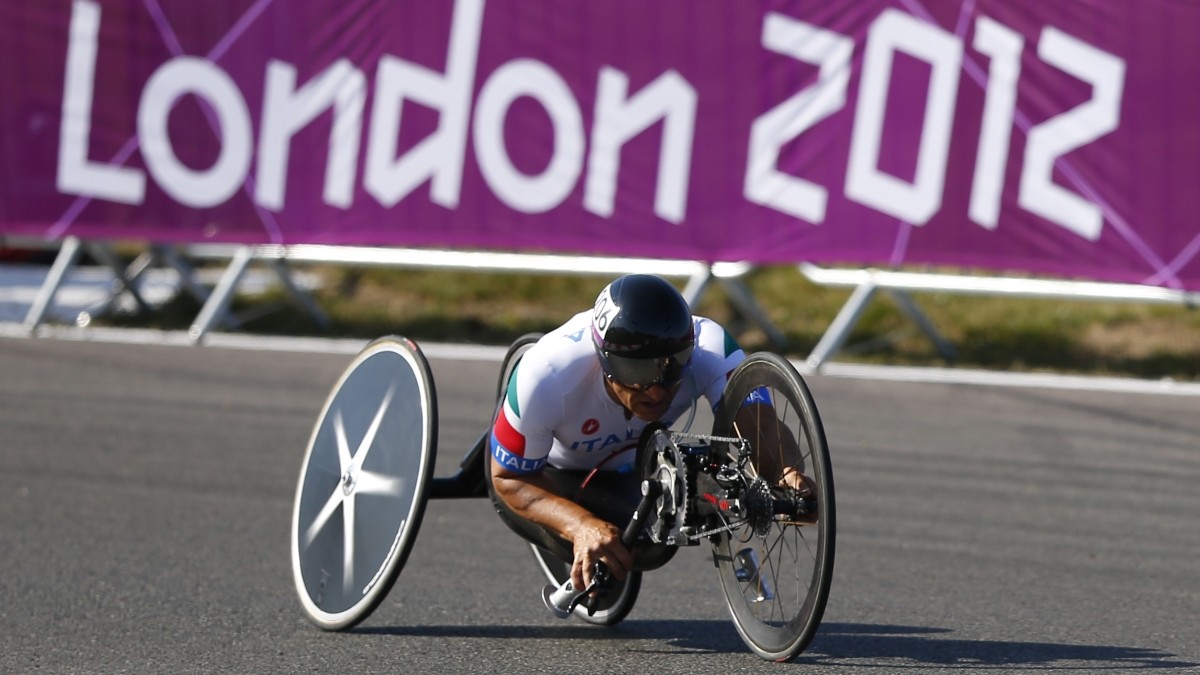 And then he went on to gain his biggest-ever sporting achievement. After turning his attention to hand-cycling, he qualified for the London 2012 Paralympic Games, where he won two golds and one silver on the Brands Hatch racing circuit he once drove on as a budding young driver.
Then, four years later, he won gold again at the Rio Paralypics, capturing the medal on the 15th anniversary of his life-changing crash.

2. MUHAMMAD ALI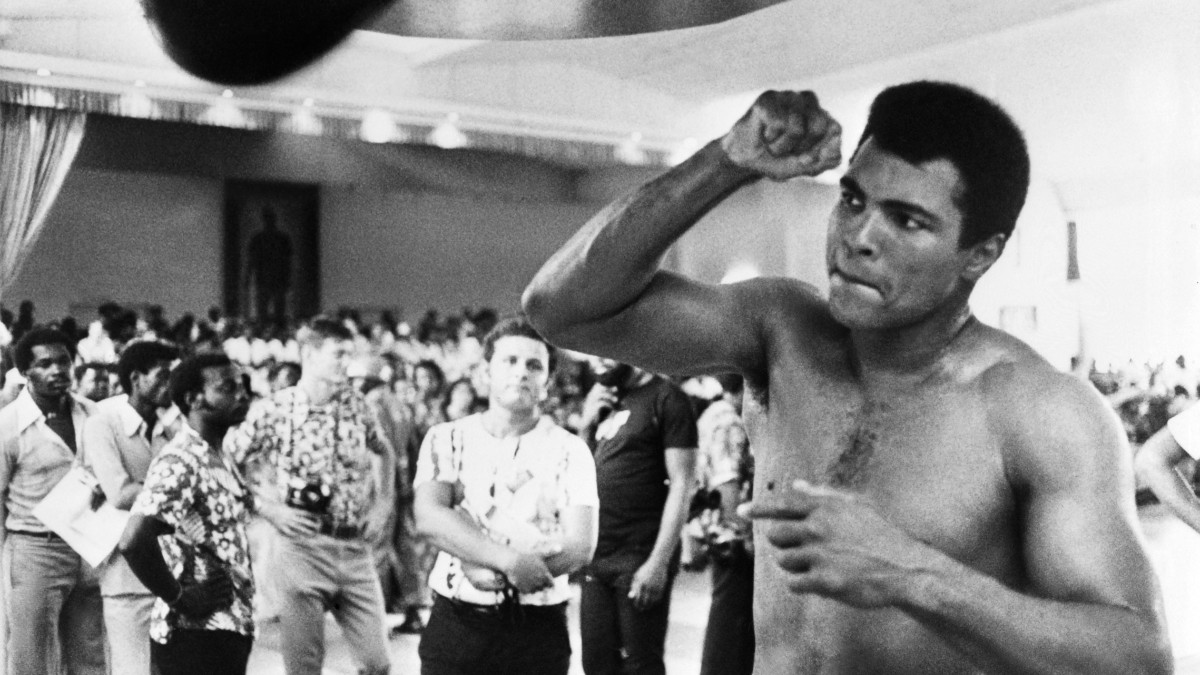 When Cassius Clay captured boxing gold for the United States at the 1960 Olympic Games, he turned pro, changed his name to Muhammad Ali and defeated Sonny Liston four years later to capture the heavyweight championship of the world.
But after he refused to make himself available for the US Army draft during the Vietnam War, he was stripped of his titles and sent into enforced retirement.
Ali's argument that "I ain't got no quarrel with the Viet Cong," angered sections of the American public and he became a figure of hate in certain parts of the United States.
But six years later he made his return to the ring and went on to face George Foreman in one of the most famous boxing matches of all time, 'The Rumble In The Jungle' in Zaire in 1974.
Ali was at his fast-talking best in the lead-up to the bout, saying: "I've done something new for this fight. I wrestled with an alligator, I tussled with a whale. Handcuffed lightning, thrown thunder in jail. Only last week, I murdered a rock, injured a stone, hospitalized a brick. I'm so mean I make medicine sick!"
But despite his media-friendly soundbytes in the build-up, few experts gave Ali any chance of victory against thunderous puncher Foreman. And things looked bad for him when he was up against the ropes, taking huge punches.
But it was all part of Ali's 'rope-a-dope' tactic, where he allowed Foreman to waste his energy and exhaust himself throwing big punches before turning the tables on the fatigued world champion in the eighth round, dropping and finishing an exhausted Foreman with a slick combination off the ropes to reclaim the world title he'd never lost in the ring – 10 years after he had his title taken from him.

3. THE 2004 BOSTON RED SOX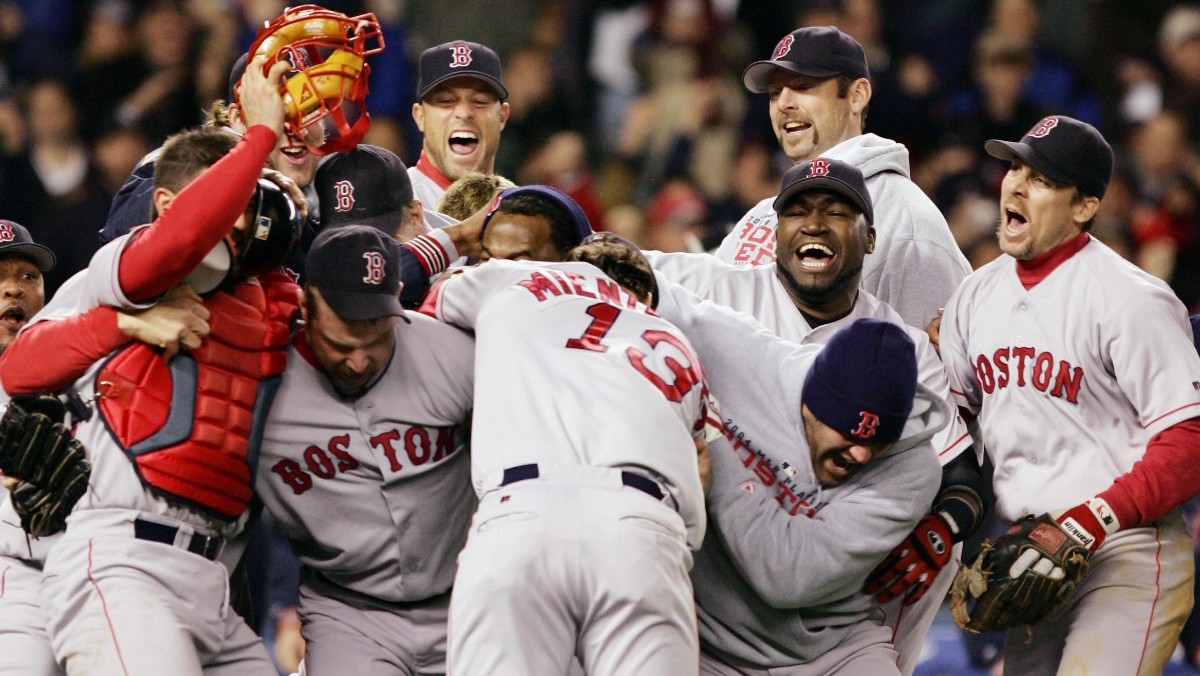 The 2004 American League Championship Series looked to be all wrapped up when the New York Yankees raced to a 3-0 series lead against the Boston Red Sox. It prompted pundits and fans alike to once again bring up the 'Curse of the Bambino', the 86-year run without a World Series title, as Boston's hard-luck story looked set to continue for another year.
But the 2004 Red Sox had other plans. They dramatically battled back to take Game 4 after two extra innings, then Game 5 went long into the night as the Red Sox battled from 4-2 down to win 5-4 after 14 innings and 5 hours, 49 minutes.
Game 6 saw pitcher Curt Schilling produce a career-defining performance as he pitched the Red Sox to victory after makeshift dressing-room surgery on damaged ankle tendons.
It set up a deciding match in the Bronx, as David Ortiz hit a hat-trick of home runs, while teammates Jonny Damon and Mark Bellhorn also weighed in with two each as the Red Sox blew out the Yankees on their own diamond to win 10-3, bury the curse, and stride into the World Series, which they won by defeating the St. Louis Cardinals 4-0.

4. GEORGE FOREMAN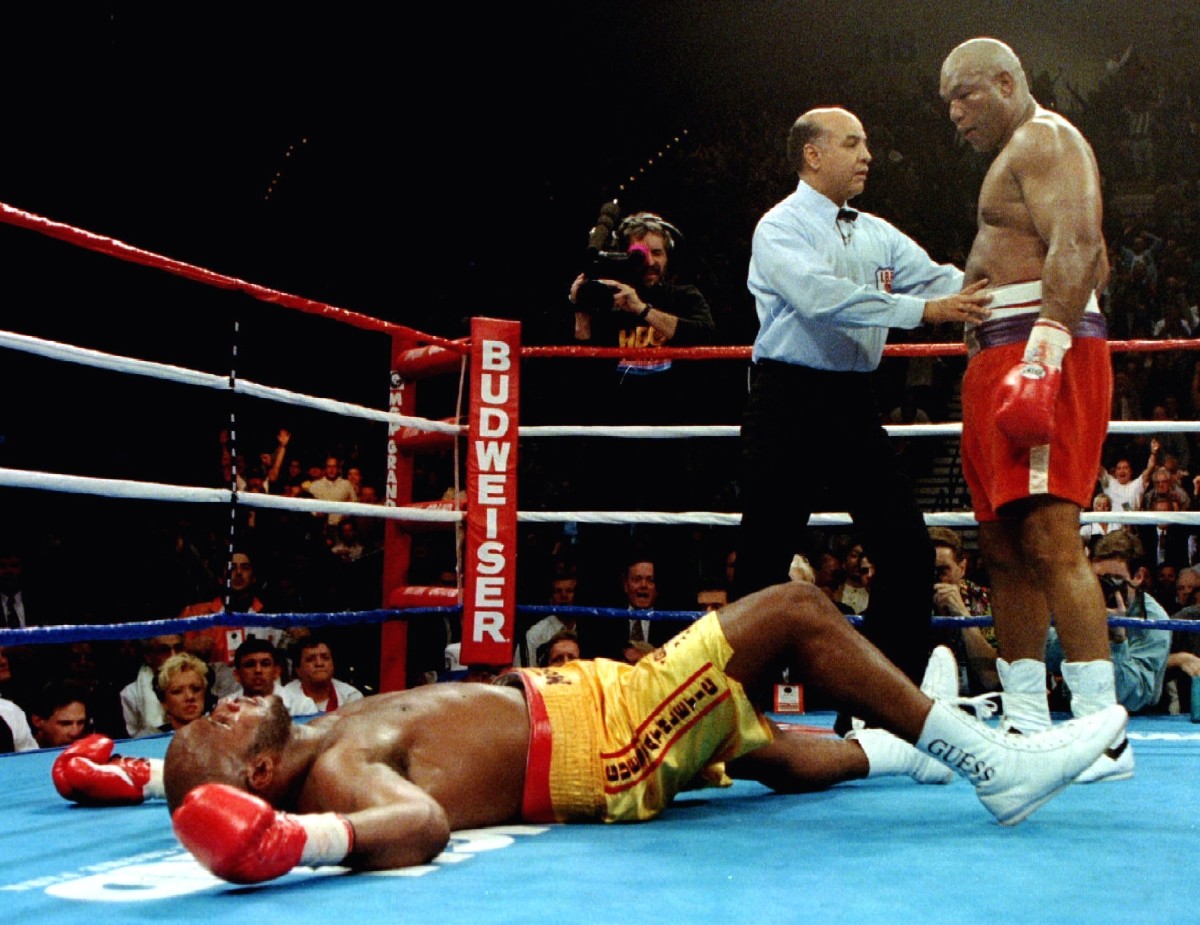 Once considered one of the scariest heavyweights of all time, George Foreman captured the heavyweight championship of the world and shared the ring with some of the all-time greats of the golden era of the 1970s.
But he decided to walk away from the sport in 1977 when he became a born-again Christian and was ordained as a minister.
But remarkably, 10 years after quitting boxing to follow his faith, Foreman announced his return to the ring in a bid to raise funds for a youth center.
His comeback led to him facing world heavyweight champion Evander Holyfield, and he surprised the world by taking the younger, fitter, more active world champion all the way to the scorecards in a losing effort.
But Foreman returned to the summit in 1994 when he defeated Michael Moorer for the IBF and WBA world titles. Moorer had defeated Holyfield, and was confident of victory over the elder statesman Foreman.
But Foreman, wearing the same trunks he wore in his Rumble In The Jungle loss to Muhammad Ali 20 years earlier, produced a shock when, after being outboxed for much of the contest, he connected with a short right that floored Moorer, who was unable to beat the count.
It was an incredible moment as Foreman, 20 years after losing his title to Ali, regained the same title in stunning fashion at the age of 45.

5. PELE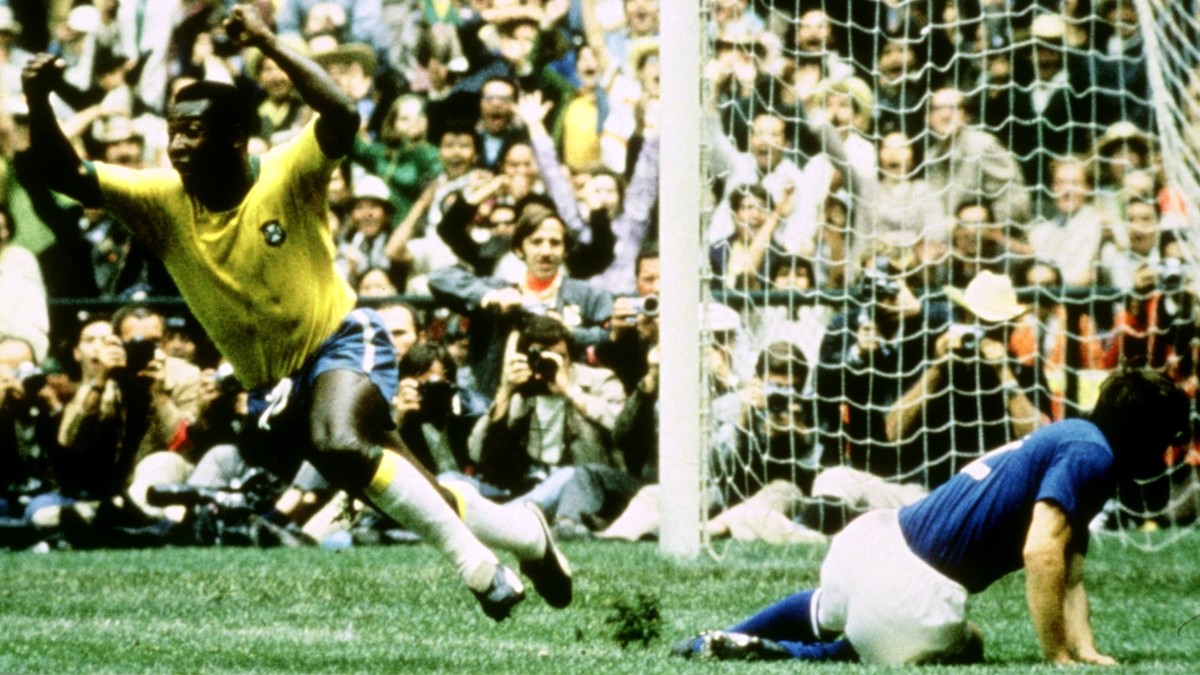 Pele's international career looked to be over after the 1966 World Cup, when he was subjected to some brutal challenges by the Portuguese defenders in Brazil's loss to the then-European Champions.
After the treatment he received – and the apparent willingness by officials to allow it – Pele announced he would never play in the World Cup again.
But when his former Brazil teammate from the victorious 1958 World Cup winning side, Mario Zagallo, took over the Brazil side ahead of the 1970 World Cup in Mexico, he persuaded his old friend to come out of retirement to have one more go at the World Cup.
It proved to be the best decision Pele ever made.
The 1970 Brazil side produced a tournament to remember as they swept aside the opposition with a glittering display of attacking football, and went on to win the World Cup with a 4-1 thrashing of Italy in the final.
To this day, that Brazilian team is regarded by many to be the greatest team to ever grace a World Cup, and Pele's contribution, scoring three goals in six games and playing a part in many of Brazil's other goals, helped solidify his legacy as one of the greatest players of all time.