'I sh*t on your mother': Diego Costa facing extended ban for referee rant as star sees red vs Barca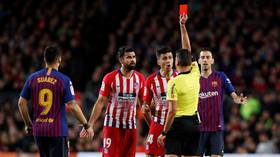 Atletico Madrid star Diego Costa could be banned for up to eight games after reportedly insulting referee Jesus Gil Manzano's mother as the striker saw red against Barcelona on Saturday night.
Costa was sent off 28 minutes into the crunch La Liga clash at the Nou Camp, reacting furiously after he felt he had been fouled in the middle of the pitch.
The striker, 30, launched tore towards the referee, launching into a rant while approaching his face.
He was handed a straight red, sparking more anger from his Atletico teammates before Costa was eventually escorted from the pitch by Barca defender Gerard Pique.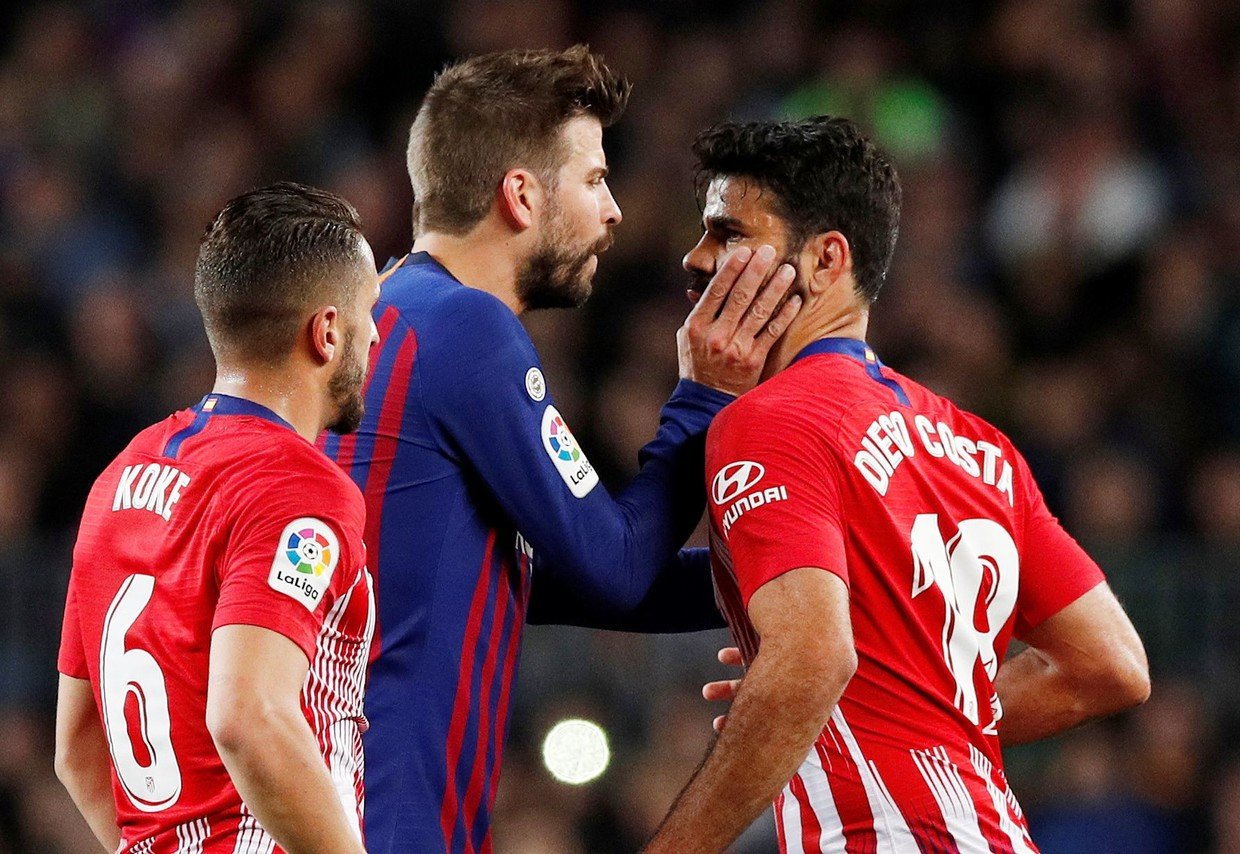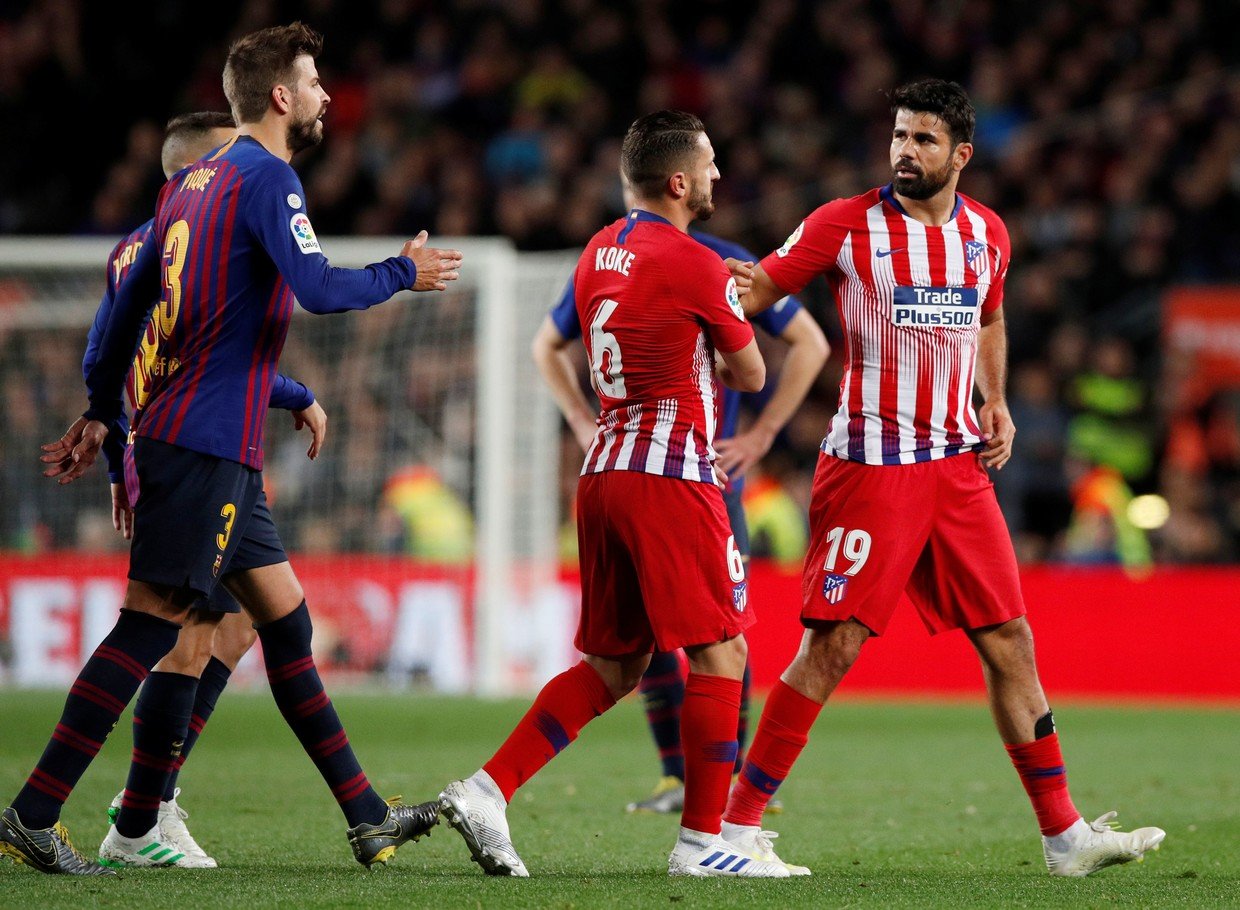 Referee Gil Manzano alleged in his match report that the forward had shouted words which translate as "I sh*t on your wh*re mother" at him twice.
Referee Gil Manzano's report: "In the 28th minute the player Diego Da Silva Costa was sent off for the following motive: he shouted loudly at me the following words: 'I SHIT ON YOUR WHORE MOTHER, I SHIT ON YOUR WHORE MOTHER.'"

— Richard Martin (@Rich9908) April 6, 2019
Should that be found to be the case, hot-headed Costa could be banned for up to eight games, meaning he is ruled out for the remainder of this season.
READ MORE: 'Perfectly timed!' Shirtless Salah gives teammates the slip in hilarious goal celebration (VIDEO)
The 10 men of Atletico held out until the 85th minute at the Nou Camp – thanks to a string of fine saves from goalkeeper Jan Oblak – before a superb quick-fire double from Luis Suarez and Lionel Messi broke the away team's resistance.
Speaking on Costa's red card after the defeat, Atletico boss Diego Simeone – himself not known for keeping his emotions in check – said: "I asked the referee if what he said was so bad, because we have seen Barca players do the same thing, saying things right in the referee's face and they did not get sent off, they got away with it.
"If Costa really said what the referee claims he did, then he was correctly sent off, but we must be doing something wrong as we have had seven players sent off in 11 games," he added.
The win for Barca puts them 11 points clear of Atletico at the top of La Liga, and seemingly out of sight with seven games left of the league campaign.
You can share this story on social media: