Getting lippy: David Beckham trolled for kissing daughter on mouth in Insta pic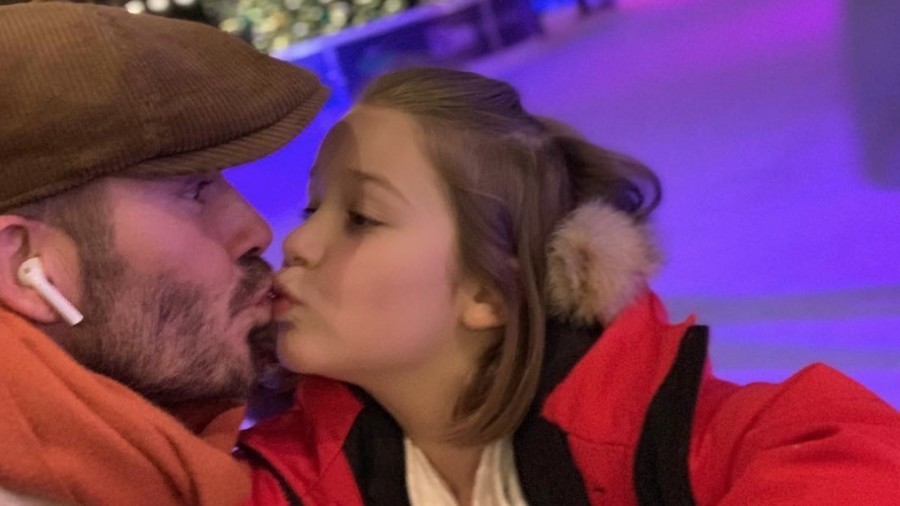 Trolls have criticized former England captain David Beckham after the football star posted a picture of him kissing his seven-year-old daughter Harper on the lips.
Beckham shared the father-daughter photo, which was taken during an ice-skating trip in London, to his Instagram account.
READ MORE: Football icon David Beckham reveals franchise name & emblem - Twitter trolls assemble!
And after the snap was seen online, a host of commenters posted their disapproval, suggesting it was wrong for the father of four to kiss his daughter in that manner.
Comments included one person writing: "It's not wrong to kiss your kids but it is wrong to do it on the lips!!! lip kisses are for romantic partners not your parents."
However, the 43-year-old former Manchester United and Real Madrid star was strongly defended by a plethora of replies, with one poster suggesting: "The saddest thing about this whole debate is that the people who think it's wrong for a father to kiss his daughter on the lips, are actually the people that have something wrong with themselves and don't actually realize it."
READ MORE: Football icon David Beckham reveals franchise name & emblem - Twitter trolls assemble!
Another supporter said: "It's a beautiful photo of a loving father. Why do people have to ruin something so innocent?"
Even NFL superstar Tom Brady weighed in to offer his support. The New England Patriots legend was similarly criticized for kissing his son during his behind-the-scenes documentary 'Tom Versus Time', and backed Beckham with a simple message: "Dad and daughter. So sweet!"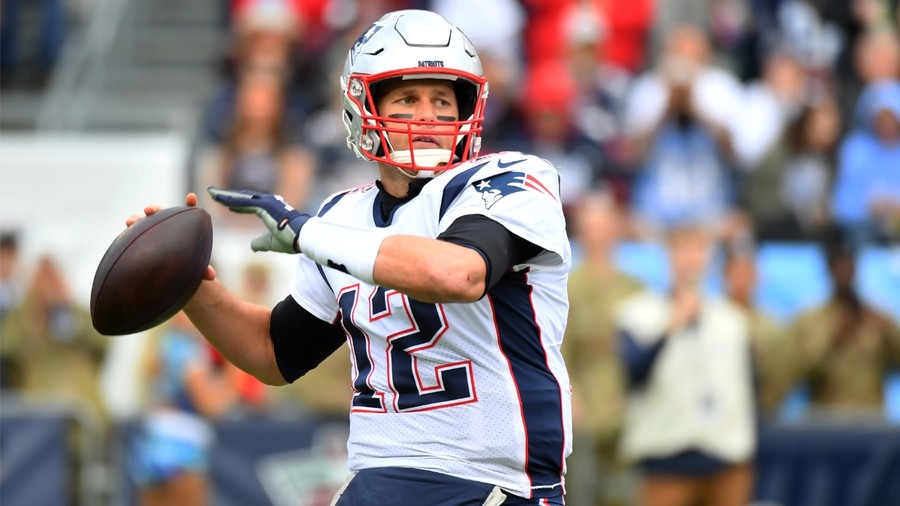 Beckham himself addressed the snap in a Facebook live video, saying: "I got actually criticized for kissing my daughter on the lips the other day. I kiss all my kids on the lips.
"Brooklyn, maybe not. Brooklyn's 18, he might find that a little bit strange. But I'm very affectionate with the kids. It's how I was brought up, and Victoria, it's how we are with our children.
"We want to show our kids love and we protect them, look after them, and support them, and you know, we're very affectionate with them."
After years in the public eye as one of the most famous sportsmen on the planet, Beckham is used to dealing with public criticism, but that didn't stop one fan from offering him a piece of advice.
"I hope you have a big delete button for all the haters on here," they posted.
"Honestly folks go get a life."
You can share this story on social media: