Russian football fans witness racist abuse less often than in UK, says extensive new study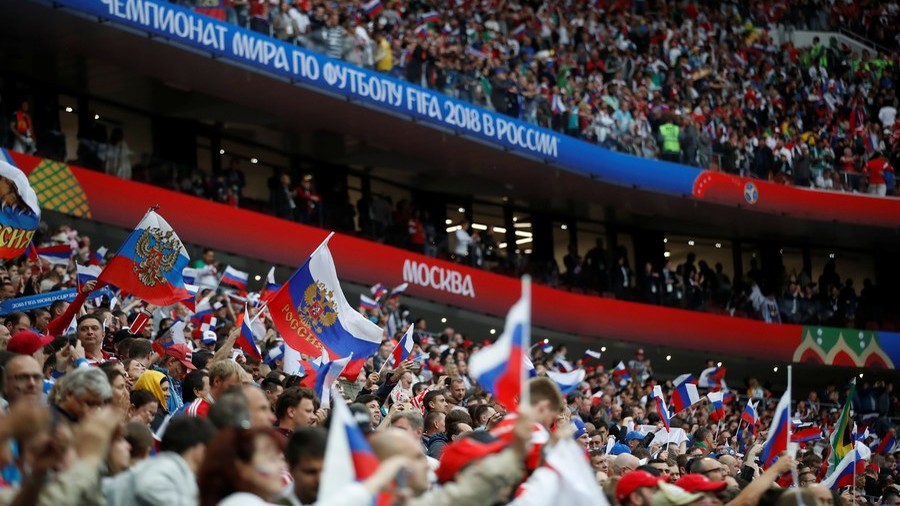 A new report has revealed persistent issues with racism in global football with more than half of the 27,000 fans surveyed saying they had witnessed abuse at matches, although Russian fans were toward the lower end of the list.
The extensive research was carried out by UK-based anti-racism campaigners Kick It Out and popular Swedish-based app Forza Football – said to be the largest study of its kind – and involved 27,000 fans across 38 countries.
Supporters were questioned on their attitudes towards racial inclusion in the game, with the details posted on the Forza Football website.
The key findings included that 54 percent of fans globally have witnessed racist abuse while attending matches, although less than a third (28 percent) would know how to report such incidents.
The countries with the highest percentage of fans who report witnessing racism were in Costa Rica (77 percent) and Peru (77 percent), followed by Colombia (71 percent).
Russian fans were toward the bottom of the list, with 40 percent saying they had seen abuse – with only the Netherlands lower on 38 percent. By comparison, just over 50 percent of football fans in the UK claim to have seen racist incidents at games.
READ MORE: FIFA Council hails Russia 2018 World Cup as best in history
Fans were also asked whether they would back points deductions for national teams or clubs whose fans are found guilty of racists abuse – with 60 percent of those asked saying they would support the step.
However, that number was just 34 percent in Russia – the lowest figure in that section of the survey.
When asked about their feelings about players from different ethnic or racial backgrounds representing their national or club team, fans in Norway and Sweden were "most comfortable" with this, at 95 percent and 94 percent respectively.
That was followed by a host of other countries in the low 90 percent range, including the UK.
The figure for Russia was 77 percent, the same as for fans in Germany, Spain and Switzerland.
Fans from Saudi Arabia (11 percent) feel "least comfortable" with this, according to the report, behind Lebanon (15 percent) and the UAE (19 percent).
Lord Ouseley, the chair of Kick It Out, said the research was "a timely reminder of both the progress that has been made in tackling racism in football, and the challenges that remain."
He also called on governing bodies, including the English FA and FIFA, to "do more to promote methods of reporting racism and they must listen to supporters' demands – clubs or countries whose supporters are racially abusive should face harsher sanctions, including points deductions."
You can share this story on social media: