'She knows about torture...perfect for Browns!': Twitter meltdown as Cleveland 'want' Condi as coach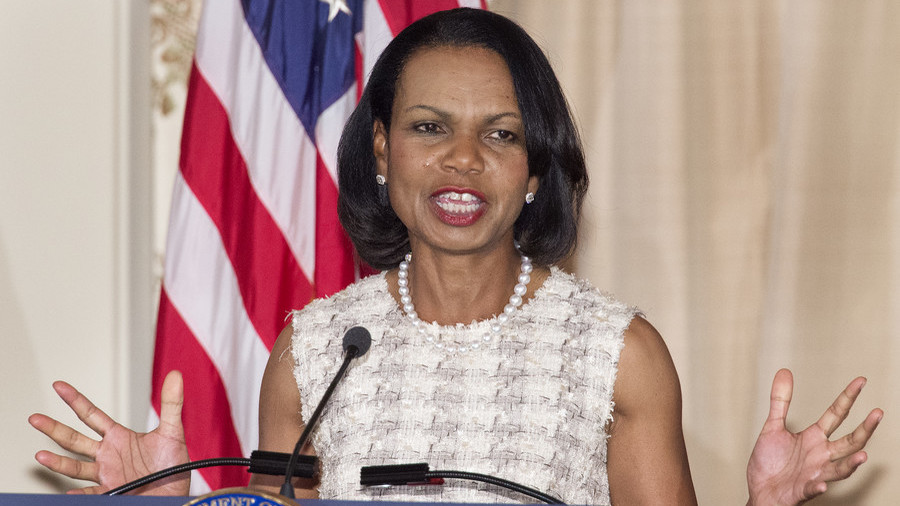 Thought you'd seen it all when Donald Trump became US President? If reports are to be believed, you could be in for another shock, as NFL team Cleveland Browns want former US Secretary of State Condoleezza Rice as head coach.
The name Rice in America's NFL evokes retro images of iconic wide receiver Jerry in a bright red number 80 jersey whizzing across the turf for the San Francisco 49ers. It hardly brings to mind political ties and torture connected with the murky backstory of 66th US Secretary of State, Condoleezza.
But that might soon change. Browns general manager John Dorsey raised eyebrows when he announced this week he would be open to hiring a woman candidate to lead his team.
Now the ante has been well and truly upped as reports emerged Condoleezza Rice, who served in her former role under George W. Bush, is top of a shortlist. Should the Browns get their woman, Rice would be the first female interviewee for an NFL head-coaching role to replace the fired Hue Jackson.
Unsurprisingly, the Twitterati has been prolific with darkly humorous references to alleged 'lifelong Browns fan' Rice's past role in the US government, and other potential appointments for the Browns.
Many even bypassed the opportunity to poke fun at Rice and used her potential appointment to rib the ousted Jackson. The Browns are on a miserable run currently, having gone 1-31 in the last two seasons and were without a win in 16 last term. They are faring slightly better this time round having gone 3-6-1 so far.
A source confirmed to ESPN that 64-year-old Rice is "an amazing person". The politician, grew up cheering on the Browns, currently sitting rock bottom of the AFC North, from her home in her native Birmingham, Alabama.
Despite having no coaching experience, Rice is certainly no stranger to the NFL; she previously donned a Browns jersey for an NFL campaign ad campaign, and was one of the inaugural members of the College Football Playoff selection committee
You can share this story on social media: