'Above All - Croatia!': President presents team order medals for World Cup heroics (PHOTOS)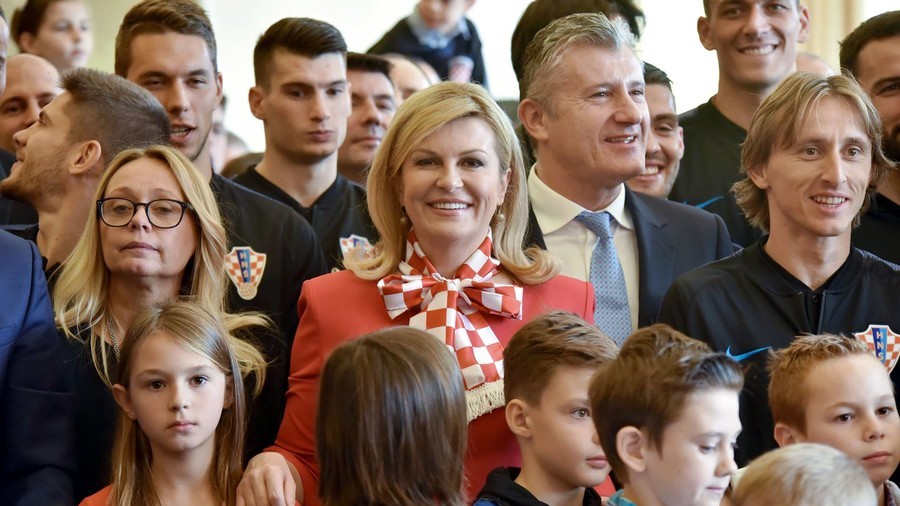 The entire Croatia national football team has been presented with The Order of Duke Branimir (Red kneza Branimira) from the country's president Kolinda Grabar-Kitarovic for their exploits at this summer's Russia 2018 World Cup.
READ MORE: 'Bravo Luka! Deserved!' - Croatia president Grabar-Kitarović congratulates Modric on FIFA Best award
All 23 members of the squad and the Croatian Football Federation were issued The Order of Duke Branimir, the sixth-most important medal presented to citizens of the Balkan nation for efforts in presenting their homeland internationally, named after the country's former ruler, Duke Branimir.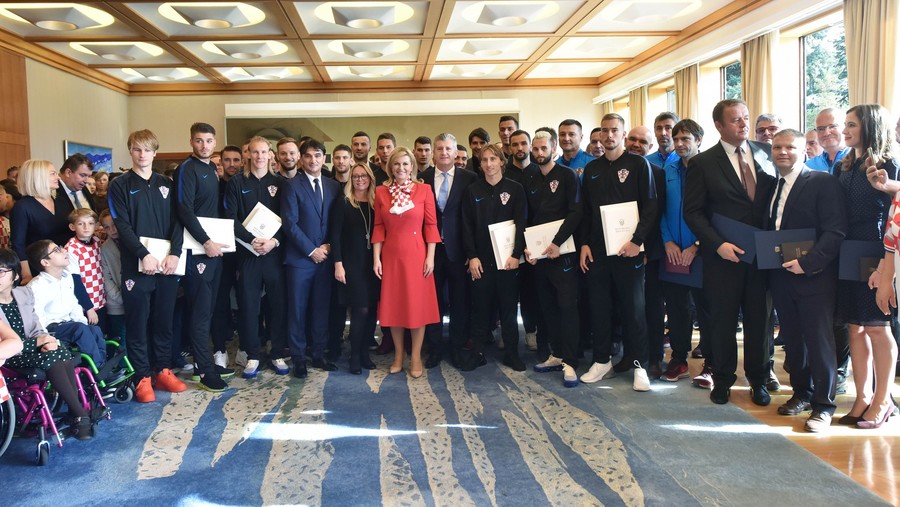 Legendary Croatian striker and current football federation president Davor Suker, who played a huge part in his country's previous highest-ever World Cup finish at France 98, was also present at the ceremony on Tuesday.
It was a case of deja vu for captain Luka Modric accepting his award from the Republic of Croatia's first ever female president. Just a few months ago, Grabar-Kitarovic tearfully handed the skipper his World Cup 2018 Golden Ball trophy, awarded to the best player of the tournament in the downpour at Luzhniki Stadium in Moscow which had just hosted the final match, which his team lost 4-2 to France.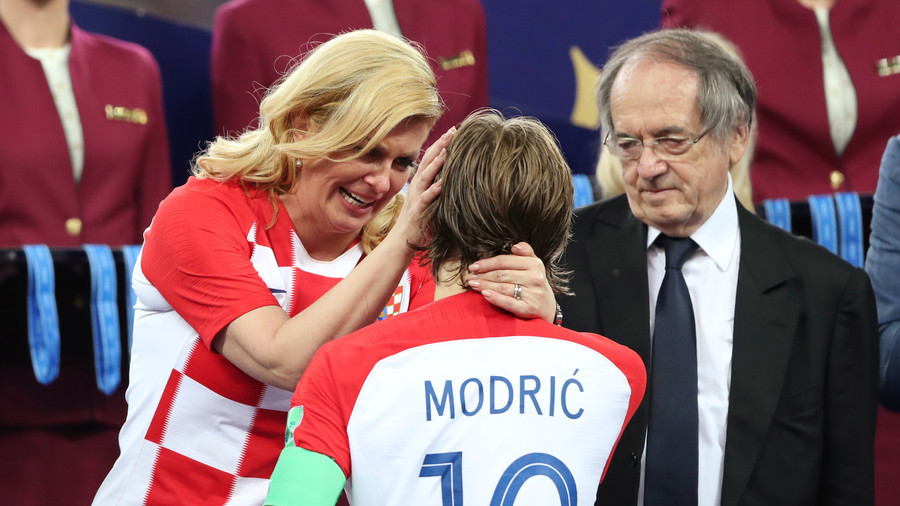 Far from the tears and torrential rain in the Russian capital on July 15, there were beaming smiles as Grabar-Kitarovic presented Modric with the medal tear and rain drop free.
"Above all - Croatia!" Grabar-Kitarovic wrote in a typically patriotic Facebook post. "I recognized the players and members of the Croatian Football Team and presented the Croatian Football Federation (on their) final placement at the 21st World Cup."
Modric echoed the sentiments of the president. "It was great honour to receive the medal...for the achievements during the World Cup Russia 2018. Thank you!" the midfield maestro, who was also named The Best FIFA Men's Player in October, wrote on Instagram.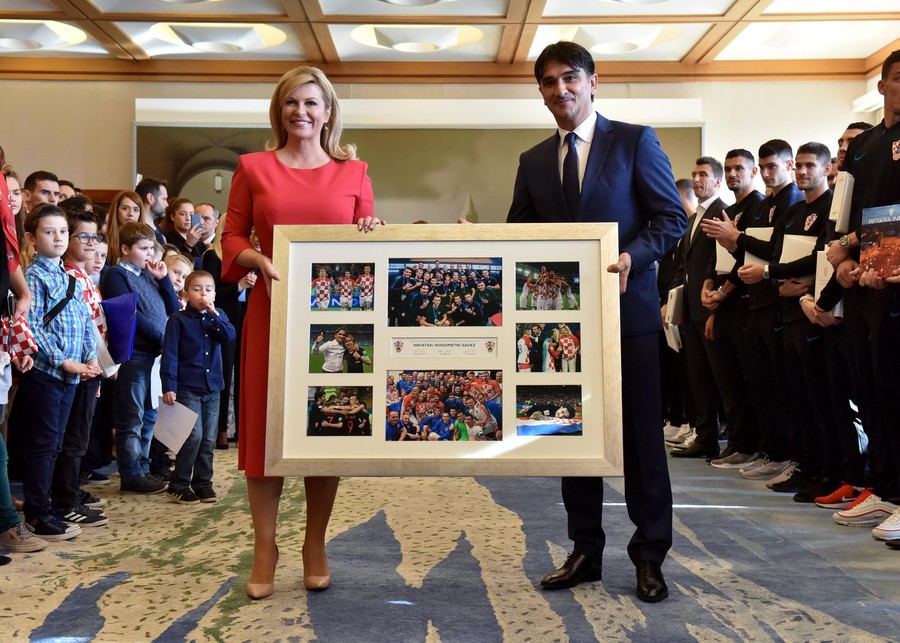 Grabar-Kitarovic became one of the unlikely cult heroes of Russia 2018, almost as unexpectedly as the team themselves, for such endearing acts as supporting from the stands when Croatia beat hosts Russia in Sochi in the tournament quarter-finals, cheering on from the stands while wearing a replica jersey.
READ MORE: Croatia's president wins fans with show of VIP zone passion (but Russia's PM looks unimpressed)
After the ceremony, the team attended a charity dinner at the Westin Zagreb Hotel in aid of childrens clinics and heart charities in Croatia. The team nest play Spain on Thursday night as part of the UEFA Nations League.