F1 star Verstappen sanctioned after furiously shoving rival & branding him 'f***ing idiot' (VIDEO)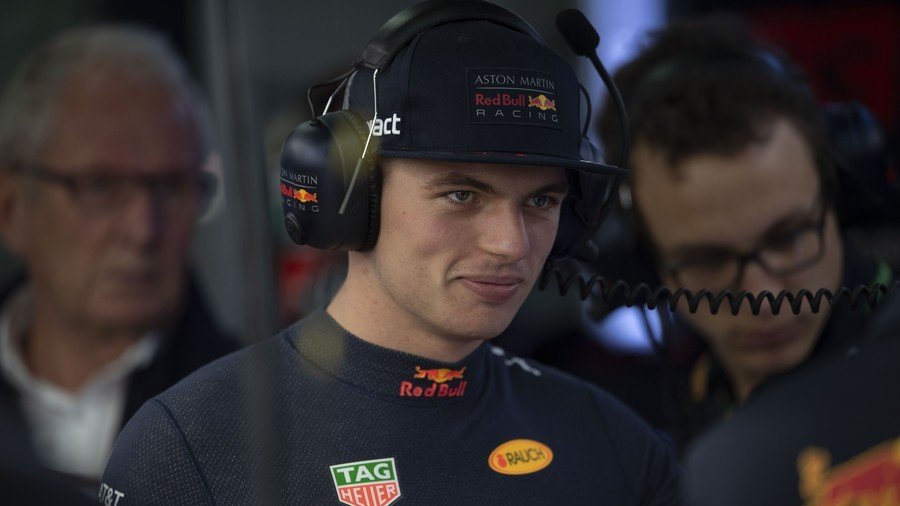 Red Bull prodigy Max Verstappen has been hit with a "public service" punishment for his furious post-race altercation with F1 rival Esteban Ocon, whom he shoved and branded a "f***ing idiot" over the pair's crash in Brazil.
Starting from fifth on the grid, Verstappen had streaked up the places in typically marauding fashion before overtaking Lewis Hamilton for the race lead at the Brazilian Grand Prix at Interlagos.
However, disaster befell the 21-year-old Dutchman when he tangled with Force India driver Esteban Ocon on lap 44, as the Frenchman tried to unlap himself, only to collide with Verstappen and send him spinning.
That allowed Hamilton back through to take the flag, while Verstappen was forced to settle for second.
The Dutchman branded Ocon "a f***ing idiot" over the team radio during the race, and made his displeasure clearer after the flag, furiously confronting Ocon in the weigh-in room and shoving him several times as tempers flared.
Ocon, 22, has defended himself by claiming he was entitled to attempt to unlap himself, although he was handed a 10-second stop-go penalty over the incident as he came home 14th.
Verstappen continued to fume in the press conference after the race, saying: "I don't really have a lot to comment on that, except that he was being a pussy."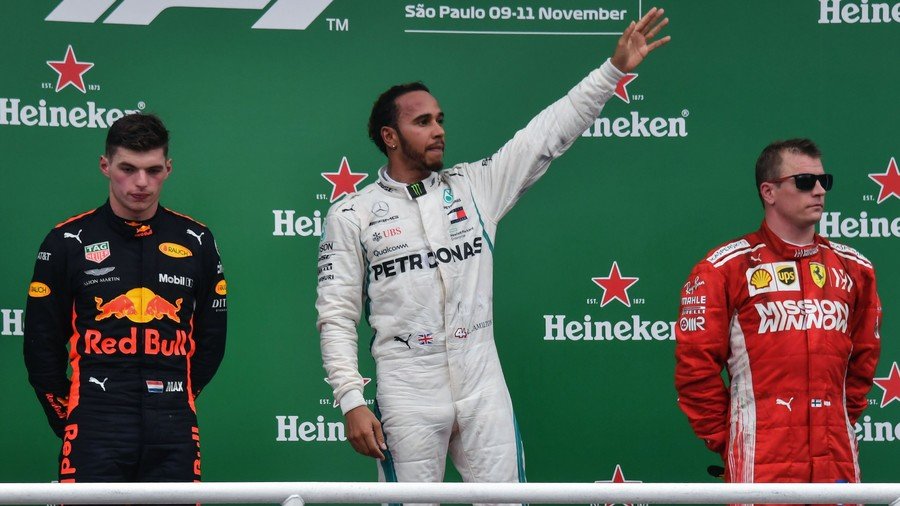 The pair were later summoned to the stewards and Verstappen was handed a two-day public service punishment, to be carried out at the discretion of the FIA.
"While sympathetic to Verstappen's passion, the stewards determined that it is the obligation of sportsmen at this level to act appropriately and as role models to other drivers at all levels and found that Verstappen failed in this respect," the FIA said in a statement.
"The stewards therefore ordered that Max Verstappen is required to perform two days of public service at the direction of the FIA within six months of the incident."
READ MORE: Vietnam to host F1 Grand Prix in 2020 for first time – officials
Meanwhile, Hamilton's win helped his Mercedes team secure the constructor's title to go with the Brit's own world championship he secured last time out in Mexico.
READ MORE: 'I won't spray you with champagne this time': Hamilton & Putin share joke at Russian Grand Prix
You can share this story on social media: