Checking it out: Putin drives Egypt's Sisi around F1 circuit in Aurus motorcade car (PHOTO)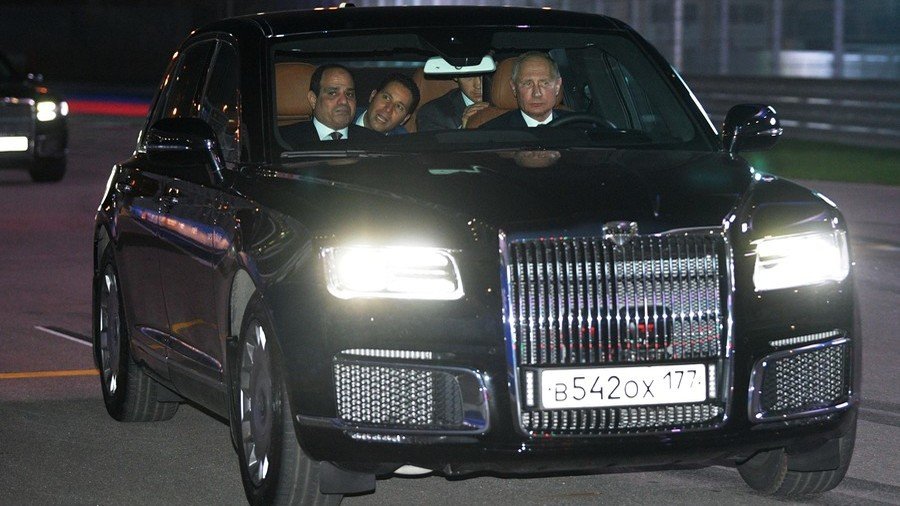 Russia's Vladimir Putin got behind the steering wheel to show Egypt's Abdel Fatah el-Sisi what the Formula 1 circuit in Sochi looks like, picking an Aurus sedan from his motorcade for the job.
After concluding their talks on Wednesday, the two leaders traveled to the Sochi Autodrom, which just recently hosted the Russian F1 Grand Prix. They took the trip in President Putin's new Russian-made Aurus Senat Limousine that was only premiered during the Russian president's inauguration this May.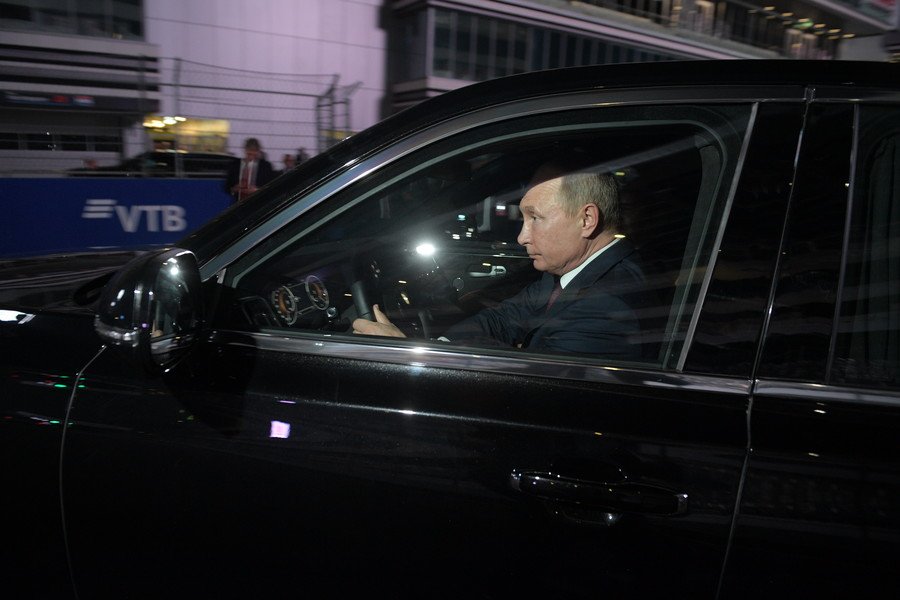 At the race track, Trade Minister Denis Manturov showed off two other Aurus models – Senat sedan and Arsenal minivan – to the two presidents. Both serve as part of the Russian president's motorcade.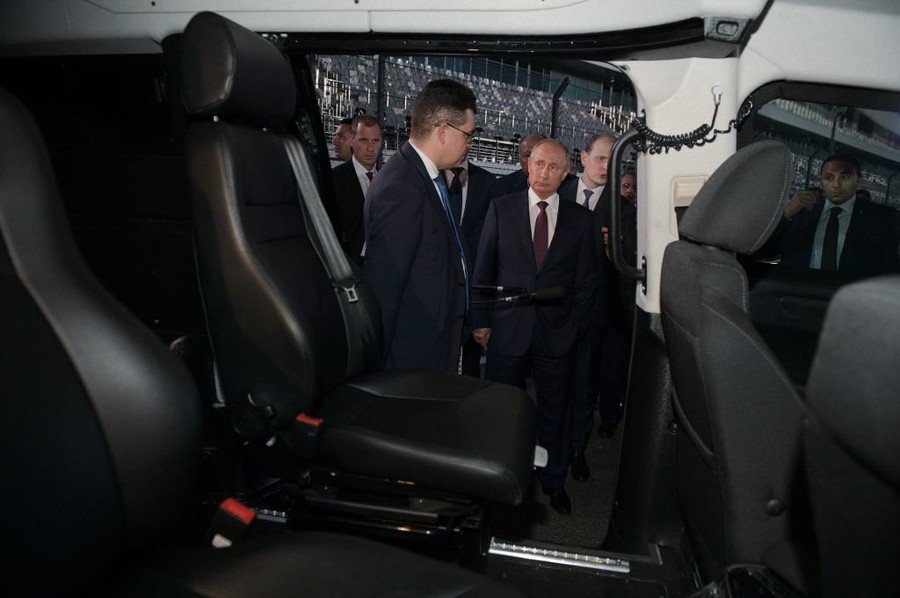 But simply looking wasn't enough, as Sisi fully backed Putin's idea to take one of the cars on a test drive. They opted for the Aurus sedan and drove around the circuit with the Russian president behind the wheel and his Egyptian counterpart as passenger.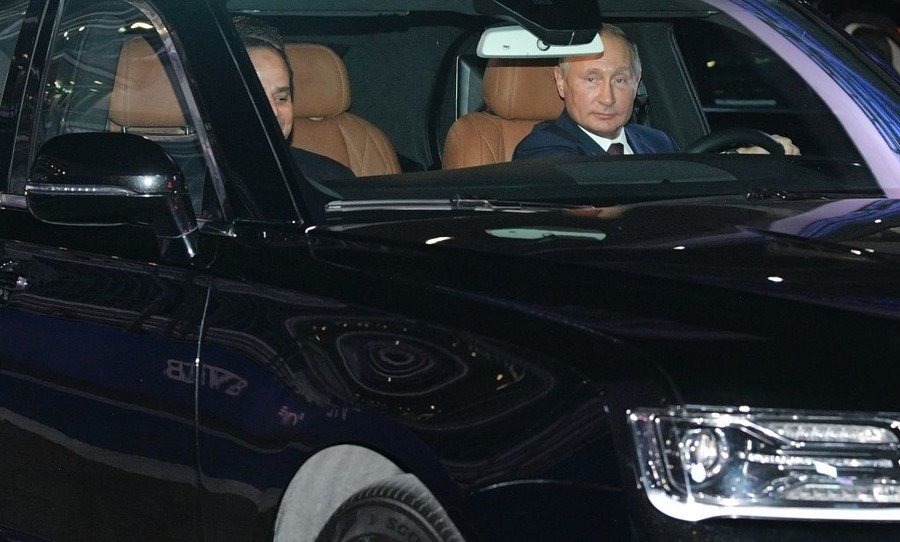 Sisi isn't the first foreign leader who got treated with a demo of the Aurus brand. Putin previously showed the Russian cars to Abu Dhabi Crown Prince, Mohammed bin Zayed Al Nahyan, and some other prominent guests – but stopped short of actually test-driving them.
The Aurus line (Au/Aurum being Latin for 'gold' and 'Rus' standing for 'Russian'), which is crowned by the armored presidential limousine, has been in development since 2012 as part of a project called Kortezh (motorcade). The cars are expected to enter the market in 2019. The new Aurus SUV, called Komendant, is also expected to be unveiled next year.
Think your friends would be interested? Share this story!
You can share this story on social media: