UFC to dissolve flyweight division after final championship bout - reports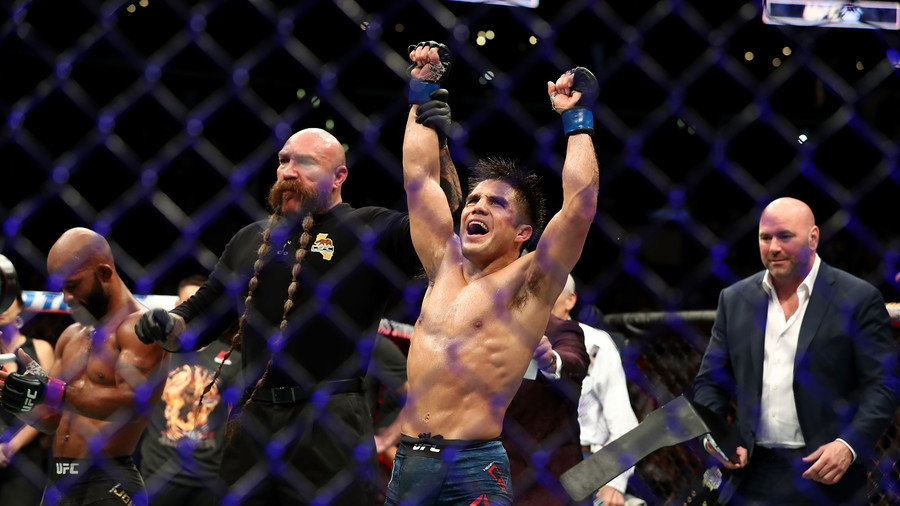 TJ Dillashaw will seek to become the UFC's latest 'champ champ' when he challenges Henry Cejudo for the flyweight championship in what will almost certainly be the last title bout before the organization disbands the weight class.
Dillashaw, the UFC's current bantamweight champion, will make his 125lb debut against Cejudo at UFC 233 on January 26, it has been reported by Combate and ESPN's Brett Okamoto. Dillashaw's title, of course, won't be on the line. The bout has not yet been officially announced by the UFC.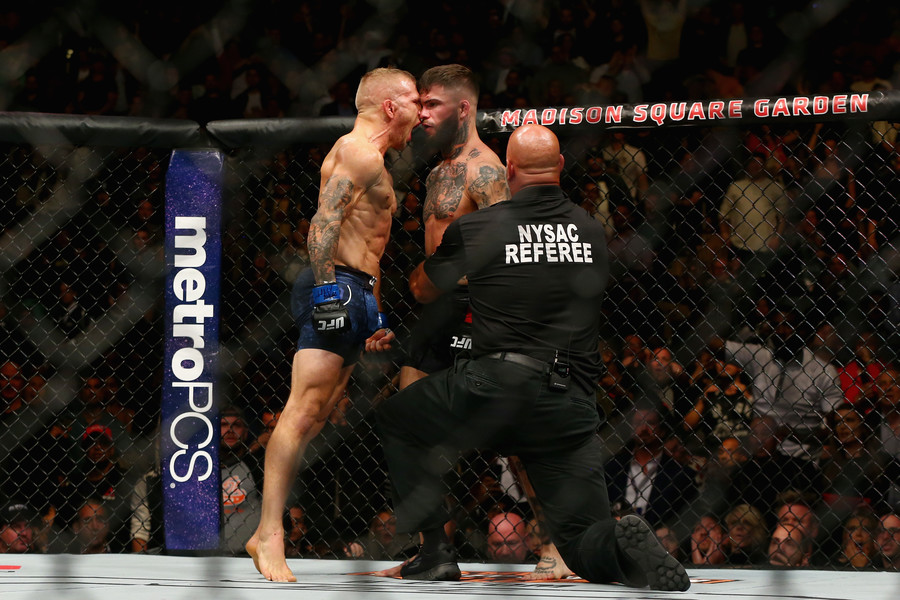 This will likely be the final flyweight world title bout in the UFC, as the promotion makes moves to cull the weight class and move several of its fighters to the 135lb fold. Demetrious Johnson, the all-conquering former champion, has been moved to ONE Championship in an historic trade which saw the Asian promotion transfer the contract of unbeaten welterweight Ben Askren to the UFC.
The UFC's flyweight division was introduced in 2012 with a four-man tournament to decide the first champion. Johnson won the tournament, and every fight after up until August's decision loss to new champion Cejudo.
Im the 1st to be let go. I didnt get to finish my UFC contract with 2 fights left because they are cutting most of my division n not giving some of us a chance to bump up n prove ourselves like myself. So now it's time to move on to bigger and better things. Good luck small guys! pic.twitter.com/lUMijsRoDm

— Jose Shorty Torres (@ShortyTorres125) November 7, 2018
The merging of the two divisions will likely provide opportunity for more marquee matchups at 135lbs, however it leaves the majority of the division uncertain as to their futures.
Jose 'Shorty' Torres appears to have been among the first casualties. The former Titan FC flyweight champion announced via social media recently that he had received notice of his release from the organization.
You must now take all the 125lbers that have been let go, Chatri.You talk all of this Martial Art and respect talk, yet your greed has directly cost more than half a fighting division it's chance to earn income for their family. Have respect @YODCHATRI. Sign the division.

— Conor McGregor (@TheNotoriousMMA) November 8, 2018
"The flyweight division is going," Torres said to MMA Fighting. "I did kind of call it. Sadly, because I called it and because I was publicly talking about it first, it probably was because of that [I was] first on the chopping block.
"So sadly, I am not a UFC fighter anymore, I am a free agent. You know, it's part of the sport. This stuff happens. Again, sadly we didn't pick up enough fanbase for the UFC. I appreciate every opportunity I was given."
READ MORE: 'I looked at the spot between his eyes. I am a sniper' - Usyk reveals his bullet target for Bellew
Irish UFC superstar Conor McGregor, meanwhile, has come to the defense of those fighters in fear of losing their jobs, saying that ONE Championship have a responsibility to maintain a healthy 125lb roster of fighters, now that they have signed the consensus best of all time in Johnson.
Addressing ONE CEO Chatri Sityodtong, the Irishman said he must now sign all the fighters that the UFC release. "You must now take all the 125lbers that have been let go, Chatri," he wrote.
"You talk all of this Martial Art and respect talk, yet your greed has directly cost more than half a fighting division its chance to earn income for their family. Have respect. Sign the division."