Mo or Marv from Home Alone?: Salah statue slammed for freakish form (VIDEO/PHOTOS)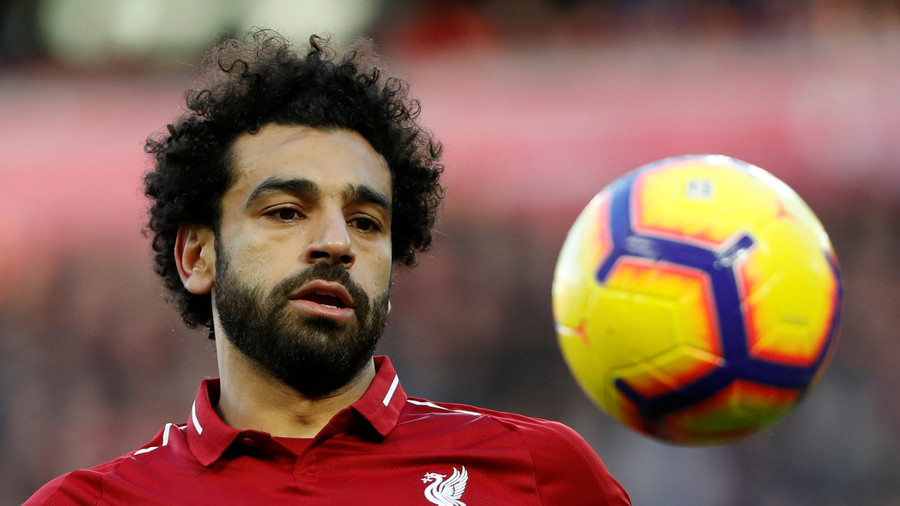 A statue of Mohamed Salah recently unveiled in his native Egypt has been ridiculed for its freakish 'likeness' to the Liverpool forward, with fans insisting it bears more resemblance to Marv from the popular movie Home Alone.
READ MORE: Floyd Mayweather Jr. announces NYE fight with Japanese MMA promotion Rizin
The strange statue, which went on display at the World Youth Forum in Sharm El Sheikh and was created by Mai Abdel Allah, depicts a miniature Salah with outstretched arms, tiny smiling features and huge mop of hair.
The statue quickly went viral, and fans have been quick to compare the creation to a range of other figures including to the bust unveiled in honour of Cristiano Ronaldo at the player's hometown airport on the island of Madeira, which also gained worldwide attention for its wonky craftsmanship.
The Twitter football fraternity seemed to unanimously agree the statue looked like Marv, one half of the burgling duo and main antagonists in the 1990 comedy film Home Alone, played by actor Daniel Stern and also starring Joe Pesci and Macaulay Culkin.
Other fictional characters to which fans compared the statue were Dobby the elf from the Harry Potter series of films and Jeremy Jamm from US sitcom Parks and Recreation.
Parallels were also drawn between the statue and another dodgy sculpture of Argentina football icon Diego Maradona.
However, the artist claimed to be satisfied with her efforts, telling Egyptian newspaper al-Masry al-Youm that the work, which took over a month to built and supposedly represents Salah as a great example of dedication and determination is "distinguished".