WATCH: Mass brawl marrs Istanbul derby between Galatasaray and Fenerbahce (VIDEO, PHOTOS)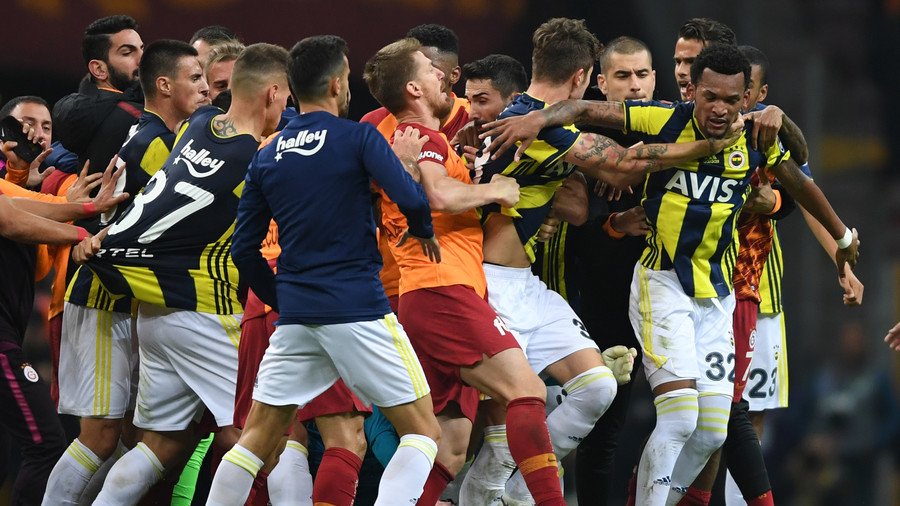 The heated rivalry between two of Turkish football's superpowers erupted into violence on Friday after players clashed on the pitch following the final whistle in Galatasaray 2-2 draw with Fenerbahce.
Three red cards were issued as players from both sides were involved in the brawl, which occurred immediately following the conclusion of the 'Eternal Derby' in Galatasaray's Turk Telecom Stadium after players initially began to shake hands.
READ MORE: Bayern Munich defender Rafinha apologizes for 'Arab bomber' Halloween costume
Former Tottenham Hotspur and Spain player Roberto Soldado, now representing Fenerbahce, was among those sent off along with teammate Jailson and Galatasaray's Badou N'Diaye.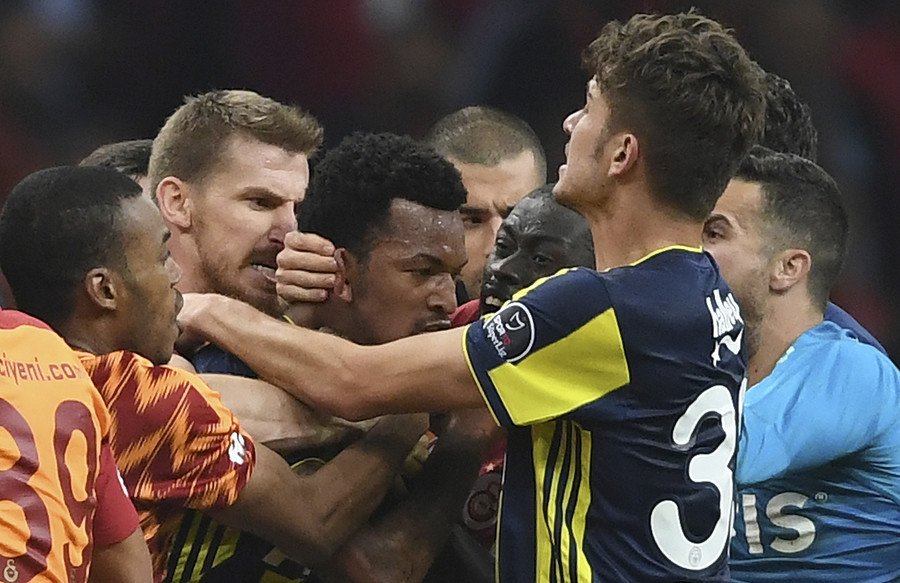 Moments before, Jailson's stunning equalizer had salvaged a point for relegation-threatened Fenerbahce as they came from two goals down but that was entirely overshadowed by the brawl which followed.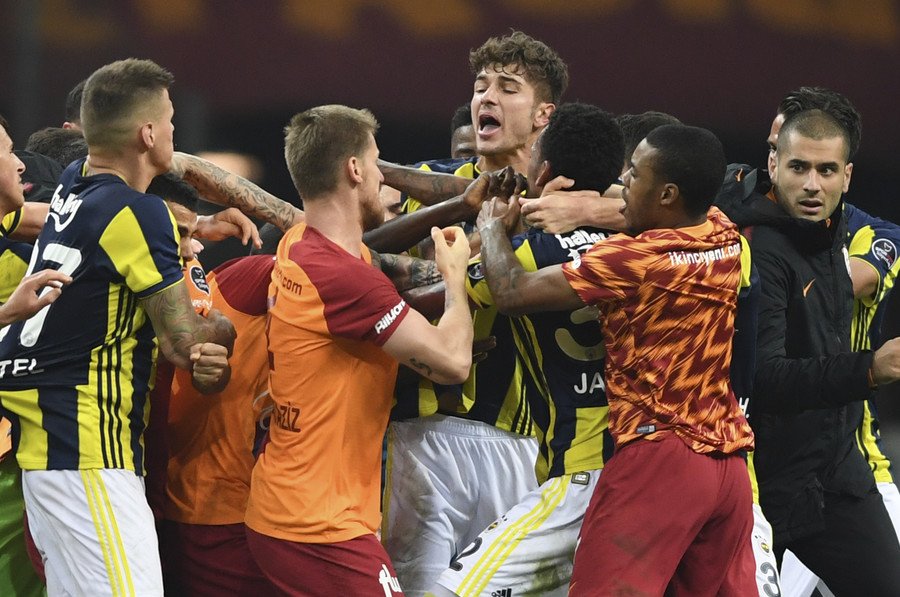 Substitutes and staff from both sides stormed the pitch after the melee erupted on the pitch, as Soldado initially clashed with an opponent. Jailson, too, was involved and ran towards the dressing rooms with several Galatasaray players following closely behind.
Goals from Ryan Donk and Martin Linnes had given Galatasaray a two-goal advantage but a Mathieu Valbuena penalty and Jailson's strike earned a point for Fenerbahce, but it appears that it was Jailson's wild celebrations which proved the impetus for the post-game scenes.
You can share this story on social media: