Vichai Srivaddhanaprabha: The billionaire behind one of sport's greatest ever stories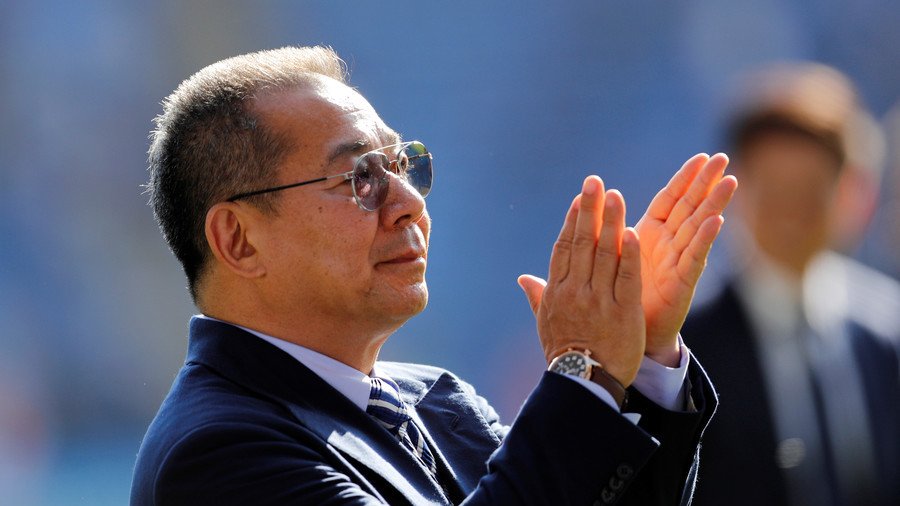 The football world has been stunned by the death of Leicester City owner Vichai Srivaddhanaprabha, a man beloved by fans, players and staff at the club – and the force behind one of sport's greatest ever underdog stories.
Srivaddhanaprabha was one of five people killed when his helicopter spun out of control shortly taking off from Leicester's King Power stadium on Saturday night.
READ MORE: Helicopter of Leicester City FC billionaire owner crashes outside stadium (VIDEOS)
Tributes have been pouring in to the Thai billionaire, 61, who had endeared himself to players, staff and fans at the Premier League club since he took over in 2010.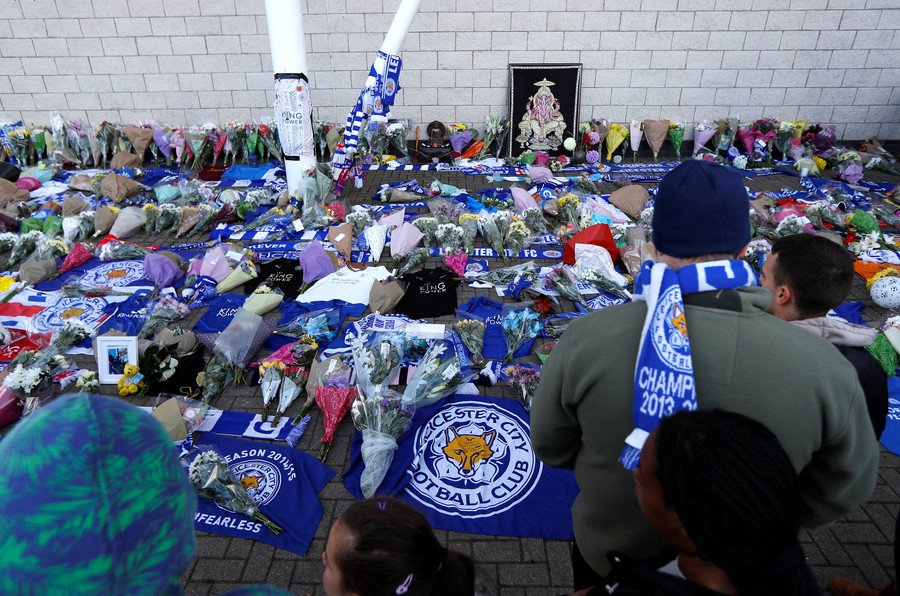 Despite his vast wealth, billionaire Srivaddhanaprabha was seen as a humble, generous patron of the unglamorous East Midlands team.
Srivaddhanaprabha amassed his fortune through his King Power duty-free empire set up in 1989, and was worth an estimated $4.9 billion by Forbes at the time of his death.
On buying the unfancied club for £39 million in 2010 – apparently enamored by a team whose colors matched those of his King Power brand – he set about turning it from a team that yo-yoed between the top and lower divisions into Premier League winners.
While not pouring in the hundreds of millions of pounds seen by other Premier League rivals, Srivaddhanaprabha's ownership helped the club to its greatest ever triumph, defying 5,000-1 odds to win the Premier League title in the 2015/16 season.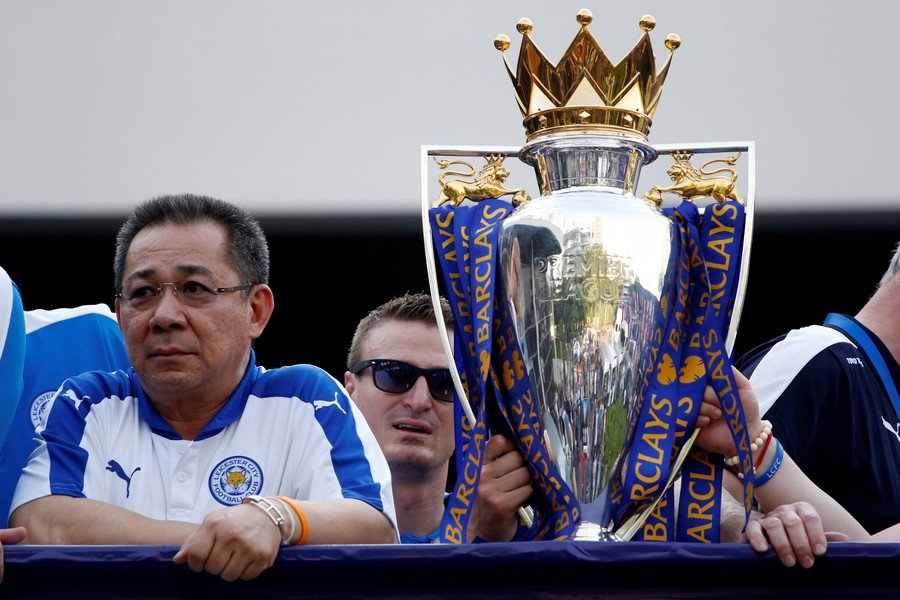 That event will go down as one of the greatest underdog stories in sports history, and was largely built on Srivaddhanaprabha's shrewd touch as the club's owner – which has been held up as a guiding light in an age when many of the world's top teams are merely seen as cash cows for distant businessmen.
READ MORE: The day we beat the bookies: Industry hit for £25mn after Leicester's miracle league title
Srivaddhanaprabha had his name bestowed on him by the Thai king in 2012, in honor of his benevolence in his homeland. It means 'light of progressive glory' – and was a trait the businessman brought to the Foxes.
The father-of-four appointed his son Aiyawatt, 33, as a director of the club, and the pair's devotion to the club and its fans soon became legion.
In contrast to some of the stay-away foreign owners of the Premiership, the Srivaddhanaprabhas exuded humility and a personal touch.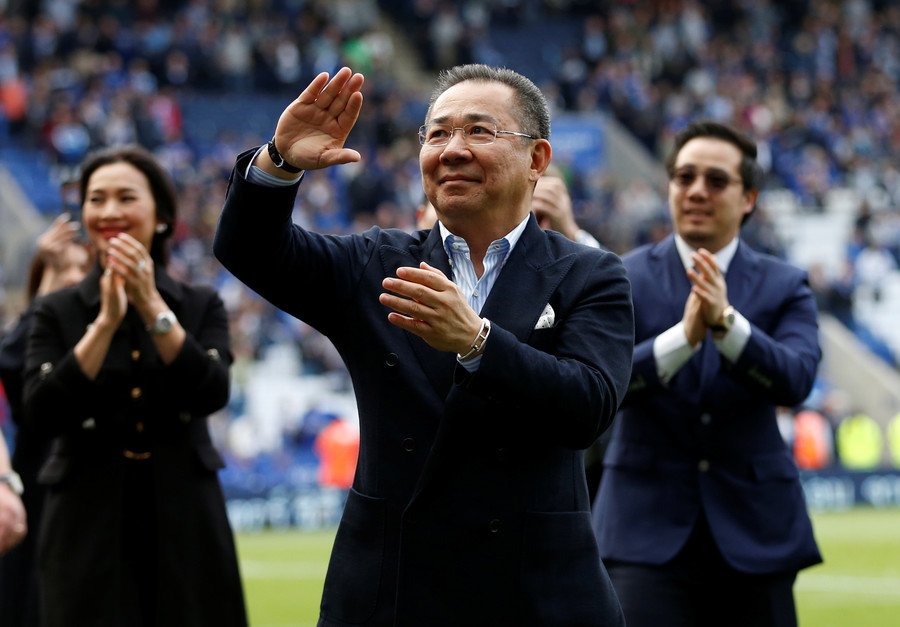 The stories of their generosity include smaller gestures such as free pints and pies for fans, to a £2 million donation to a local children's hospital.
On the football side, Srivaddhanaprabha also exercised sound judgement. After coach Nigel Pearson pulled off the great escape to help Leicester avoid relegation from the Premiership in 2014-15, he parted ways with the club in the wake of a scandal involving his son – a player – and a racist video from the team's post-season Thai tour.
Pearson's successor, Claudio Ranieri, raised eyebrows when appointed by Srivaddhanaprabha, but turned out to be a masterstroke.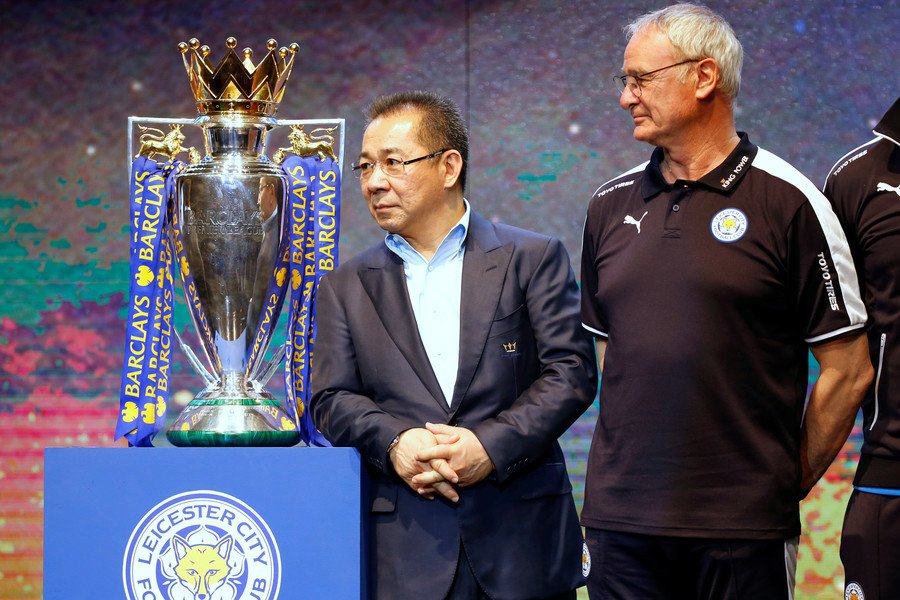 The tactful Italian guided the club to one of football's greatest against-the-odds stories, leading the unfancied team to their first-ever top-tier title in a league dominated by bigger-spending heavyweights.
READ MORE: Leicester's Premier League title win sparks wild celebrations
Ranieri instilled a positive spirit in the team that embodied much of what Srivaddhanaprabha had brought to the club – a bond with the fans and a strong work ethic.
The pictures showing the celebrations of that win, with Srivaddhanaprabha standing side by side with the players and staff, offer a poignant reminder of just how fond they were of their Thai owner.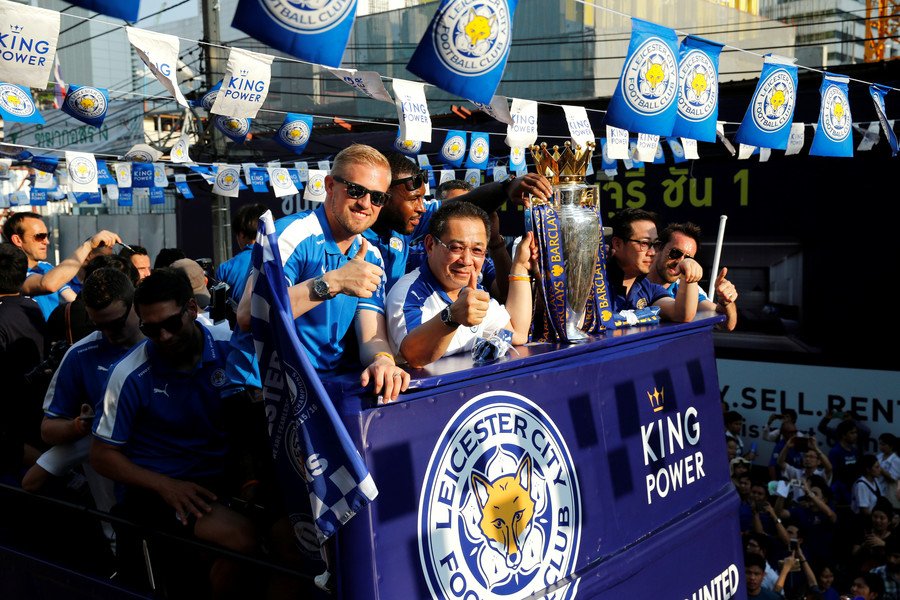 Many of those players and staff were in the stadium when Saturday night's tragedy unfolded, and were left shocked and tearful.
The outpouring of grief from Leicester fans on Sunday – and the huge array of tributes laid out at the club's stadium – shows just how highly they regarded Srivaddhanaprabha.
READ MORE: Leicester City helicopter crash: Tributes laid as fans gather at stadium
Saturday's events played out as a tragedy on a personal level, but also mean football has lost one its most popular owners.
You can share this story on social media: