Ex-USA Gymnastics president arrested for 'tampering with Nassar evidence'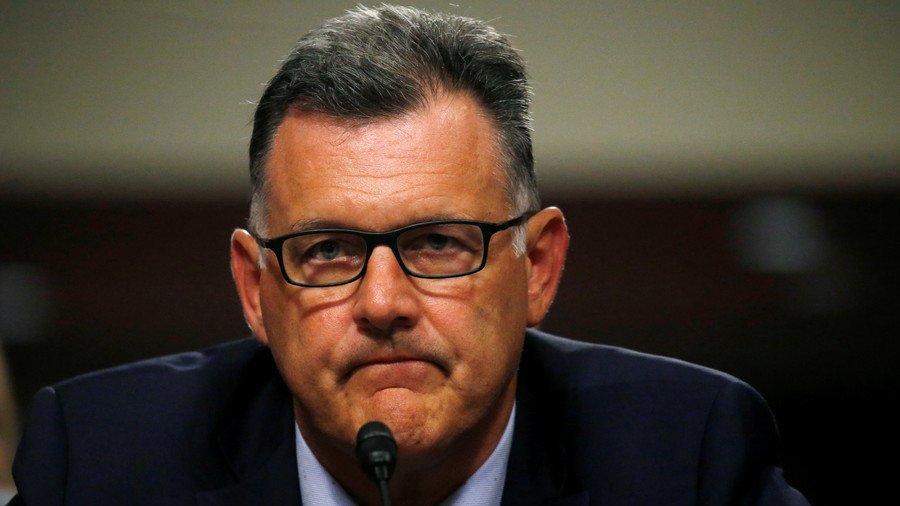 The former head of USA Gymnastics Steve Penny has been arrested for allegedly tampering with evidence related to the notorious Larry Nassar sexual abuse case.
Penny was detained on a warrant after a Texas grand jury alleged that he had removed documents related to Nassar's illegal actions from Karolyi Ranch – the training center of USA Gymnastics.
READ MORE: US Olympic gymnasts Kocian and Ross join long list of Larry Nassar accusers
The indictment states that Penny ordered the papers – whose whereabouts are still unknown – to be replaced after learning that investigators intended to check the ranch, which was being operated by USA Gymnastics.
"The indictment further alleges that the removal of the documents was done for the purpose of impairing the ongoing investigation by destroying or hiding the documents," the US Marshals said in a press release.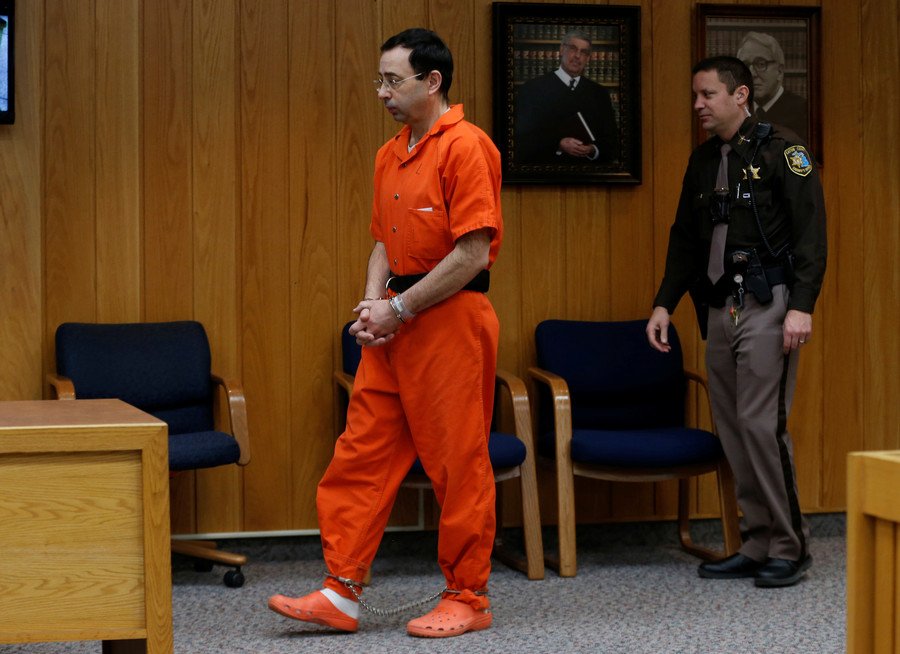 The former USA Gymnastics chief was taken into custody in Gatlinburg, Tennessee, and awaits extradition to Texas. He faces up to 10 years in prison if found guilty.
Penny resigned in March 2017 amid intense pressure for mishandling the Nassar sexual abuse case, which sent shockwaves across the US and wider sporting world.
READ MORE: New US gymnastics chief quits citing 'personal attacks' from Simone Biles & Aly Raisman
Disgraced doctor Nassar was sentenced to up to 175 years in prison for sexual crimes he committed during a period spanning more than 30 years.
On Tuesday, the newly-appointed USA Gymnastics chief, Mary Bono, resigned just four days into her role, following stinging criticism from Olympic champion gymnasts and Nassar survivors Simone Biles and Aly Raisman, who claimed she was not the right candidate for the post.
You can share this story on social media: