'I moved to Russia to prove to the world that I still got it' – ex-NBA star Brandon Jennings
When former Milwaukee Bucks, New York Knicks and Washington Wizards point guard Brandon Jennings announced he was moving to play in Russia, many experts were surprised, with some claiming he was simply after one last big payday.
But just days prior to his debut for Zenit St. Petersburg, Jennings sat down with RT Sport's Alexey Yaroshevsky for an exclusive interview – in which he vocally denied such allegations, stressing how much of a challenge for him it was to play in the Russian league.
READ MORE: Thousands sign petition to appoint LeBron James as US secretary of education
"I've been hearing from the guys, my friends, who play in this league – like Darrell Wright - that this is a tough league. So you're going to have to play – not just roll the ball and try to hit 30. So I'm excited for the challenge," said Jennings.
"I made the move because I got the opportunity to have a bigger role. I wanted to start. I believe I can still be a starting point guard anywhere. But in the NBA I didn't have that. So Zenit gave me the chance to show the people around the world that I still got it. It wasn't about the money – I'd play free, if that's the case."
He also said that he's has little problem settling in to life in Russia.
"All my team mates and coaching staff are great. They are treating everyone with much respect and they do things right – so that makes me happy," the 29-year-old said.
ON THE MOVE TO EUROPE
Jennings made huge headlines back in 2008, when he became the first young player in the US to circumvent NBA's infamous "prep-to-pro" rule. Instead of going to college for a mandatory year before becoming a pro, he opted to play in Rome – for local club Virtus.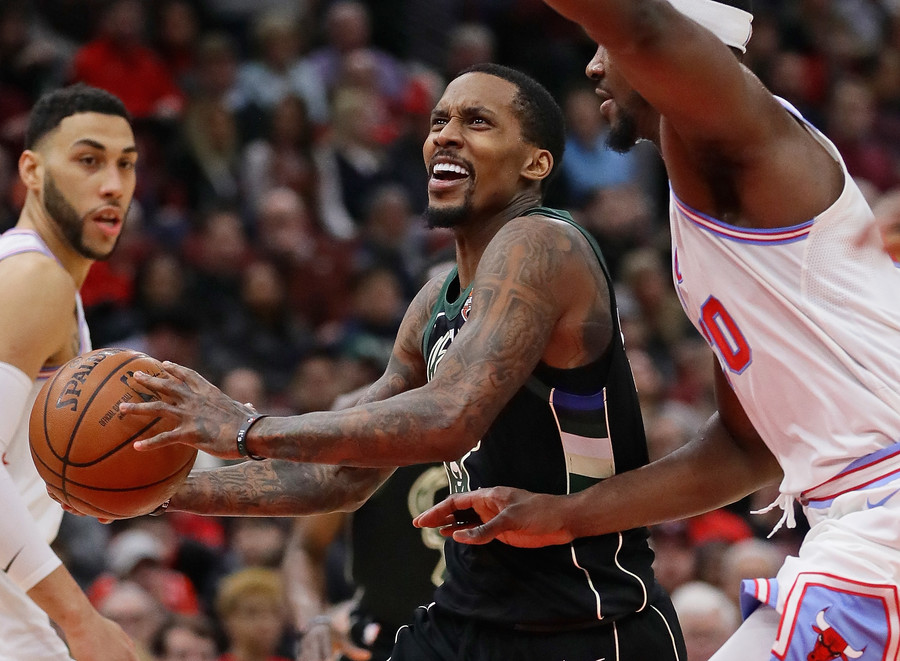 "I called Sonny Vaccaro – The Godfather of basketball. And I remember him telling me – young fella, if you do this you will change the game for the next young generation of players. And I loved the idea – going to live and play in Rome at the age of 18."
Jennings admits that move was partly caused by his family's well-being.
"At the time I was broke in a single-parent-mother home. We needed money. And I had to be the man of the house. So I made the best decision for me and my family."
Years later, he says the season he spent in Italy influenced his career – and life – significantly.
"It was an eye-opening experience, really. I learned a lot about life. Things which we think are important in America, in Europe people just don't need them. As long as they have their team and their family – they are the happiest ever. This move was instrumental for me – especially mentally."
10 years ago today, Brandon Jennings—the top HS player in the country—made history by going pro in Italy instead of college.He got drafted 10th a year later. pic.twitter.com/E1pkt8aruK

— Thomas Duffy (@TJDhoops) July 16, 2018
ON PREP-TO-PRO SYSTEM
Jennings told RT that he did not think at the time that his move would change the game for many young players, but he already thought the "one-and-done" system was hugely unfair on youngsters who dreamed of making a move to the NBA.
"The prep-to-pro takes away the fun of college basketball. When I grew up, guys used to go for several years and college basketball was so interesting. Back then they would stay for two-three-years because there was loyalty to college, the atmosphere. Now they only have to do one year, sometimes even 5 months – probably not even going to class."
With the prospect of the controversial system being scrapped by the NBA soon, Jennings said he approved of that move.
"I love it. Once you turn 18, you must have a choice. If you do a crime in America at 18, you'd go to prison and be tried as an adult. So if I am an adult at 18, let me make my own decision."
ON RECORD-SETTING GAME
Having returned from Rome to the US, Jennings made a flying start to his NBA life – scoring 55 points in one game at the age of 20, setting a record which is still intact.
"I still don't know where that came from. I did it in three quarters too. Coach, he took me off the game and said I wasn't ready to play. And then I came out in the second half the basket just felt huge to me. The basketball just kept going in and I couldn't stop."
Surprisingly, Jennings does not necessarily see that game as the best of his career. He named a few memorable wins to RT.
"Scoring 55 is crazy. Especially in three quarters. But I had so many memorable games. Scoring a game winner against Tim Duncan and San Antonio Spurs. Game winner again against Cleveland. Played against LeBron James, where we had to come back and beat them. It just depends. But 55 stands out, because I was a rookie."
He also picked a current rookie player who he believes is capable of breaking his 10-year-old record.
"I'm proud the record still holds, but it will be broken. I do feel the way the game is played today, the record won't hold. I think Trae Young from Atlanta Hawks will break it – because he has the green light to shoot whenever he wants. And he's a great shooter."
ON 2015 ACHILLES INJURY
In January 2015 Jennings suffered what many specialists call "a career ending injury" – a torn Achilles tendon. He told RT this was the darkest moment of his professional career.
"At the time I thought my career was over. I was playing my best basketball. I tore my Achilles in Milwaukee – where I started my NBA career. It was a career-ending injury and I thought I would never play basketball again."
Jennings admitted he was close to quitting the game.
"Coming off the bench was the toughest thing for me, because I was always starting. And I still wasn't healthy – plus I got overweight. So dealing with it mentally was tough – I kept asking myself where I was going with my career. I was close to giving up on basketball. But the love for the game prevented me from doing that. I've always had the mental edge."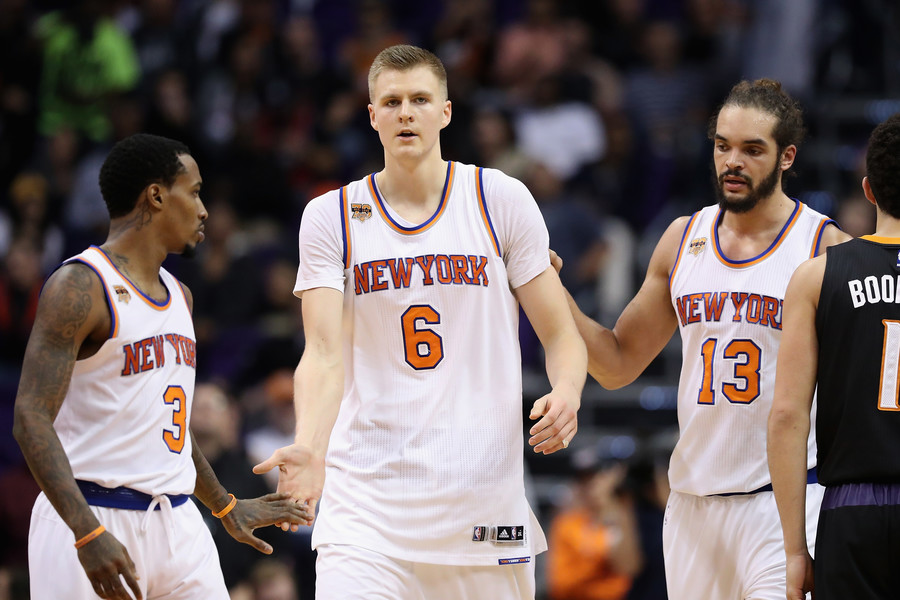 ON PLAYING FOR THE NEW YORK KNICKS
Jennings spent one season with the New York Knicks in 2016-17 – a time of mixed memories and emotions for the player.
"When I was at the Knicks, I felt we should've made the playoffs – Derrick Rose, Carmelo Anthony, myself, Porzingis. It's a shame we didn't make it with so much talent – and to me this is probably one of the most disappointing years that the Knicks have had."
Despite the frustration of not making the play-offs that year, Jennings fondly remembers the Knicks family – calling them the best and the most loyal fans in the entire NBA.
"It's a lot of pressure playing within the Garden [Madison Square]. I loved it though – 20,000 screaming fans every night, win or lose. Fan support is crazy there. They are the most passionate and loyal fans I've ever seen."
ON PLAYING FOR THE WASHINGTON WIZARDS
After a short spell with the Knicks, Jennings moved to the capital to represent the Washington Wizards. That year the team had its best season in 40 years, reaching the semi-final of the conference – only to fall short in game seven against the Celtics.
"John Wall hit one of the biggest shots of his career in game six. So we went into game seven, but fell short. We folded. It was tough. I still think that game seven was the most painful loss of my career."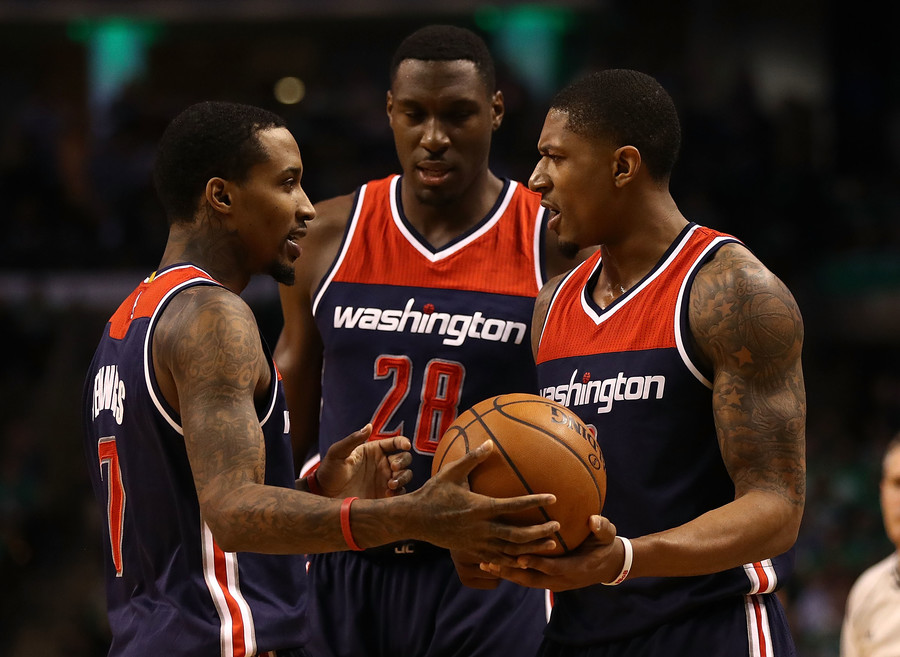 That season was also quite painful for Jennings – simply because, he says, being a back-up to Wall was tough.
"John Wall is such a great player, so being a back-up point guard when he's first choice is tough. You're not going to get many chances to play. He can play 40 minutes a night – and a lot of weight is on his shoulders."
The second part of our exclusive interview with Jennings will be published next week.