Russian spins his way to first-ever breakdancing gold at Youth Olympics (VIDEO)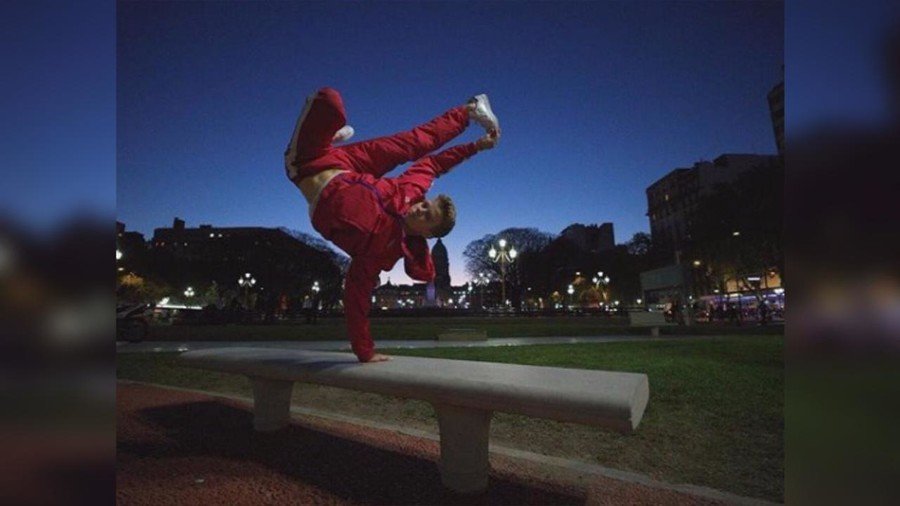 Russia's Sergei Chernyshev has claimed the first-ever breakdancing gold at the Youth Olympics, with the man nicknamed 'Bumblebee' dominanting the competition in Buenos Aires, Argentina.
In the final of the competition, the Russian defeated French rival 'Martin' by a score of 4-0, to win the inaugural title in a sport which is making its debut at the 2018 Youth Olympic Games.
READ MORE: 'I forgive McGregor': Khabib's father says Conor's tirade of insults 'in the past'
The 18-year-old breakdancer ousted the main favorite, Japan's 'Shigekix', in the semifinal to reach the decisive stage of the event.
"Honestly, the most important battle was against the Japanese rival, and the final was rather calm. I have never beaten the Japanese breakdancer before, this is my first victory," the newly-crowned champion said after his triumph in Argentina.
Will break dancing one day be an Olympic sport? The first Youth Olympic medals were just awarded. A Russian who goes by Bumblebee just took gold. pic.twitter.com/EaicxPvyJe

— Nick Zaccardi (@nzaccardi) October 8, 2018
"I felt the power to win today and the thing that I represent Russia gave me extra energy. I was really nervous, but being an optimist I managed to cope with the anxiety," he added.
Breakdancing has rapidly moved from the streets to major sports competitions after the International Olympic Committee (IOC) added the sport to the program of the 2018 Youth Olympics two years ago.
You can share this story on social media: