Reaction from Khabib's hometown Makhachkala as champ beats McGregor at UFC 229 (PHOTOS, VIDEOS)
UFC lightweight champion Khabib Nurmagomedov's hometown of Makhachkala, Russia, erupted as he sensationally retained his undefeated record and title belt with an emphatic win over Irish MMA superstar Conor McGregor at UFC 229.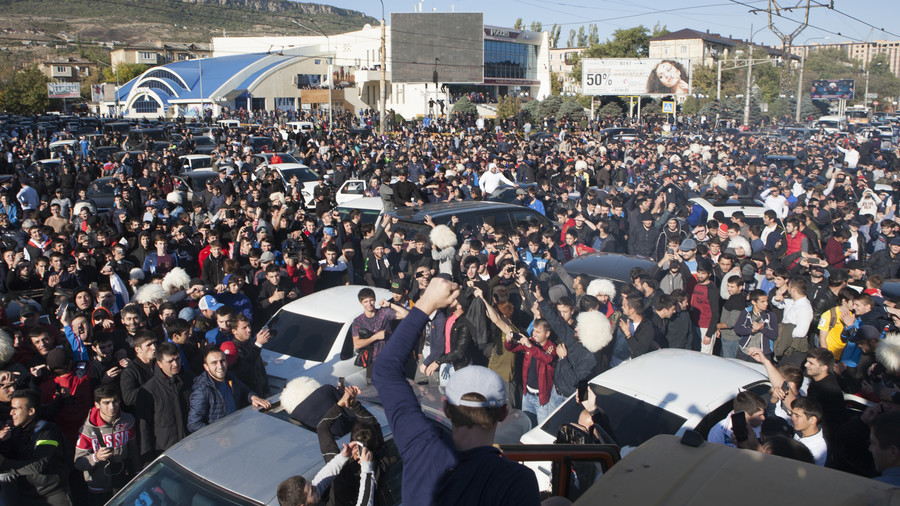 READ MORE: Khabib Nurmagomedov submits Conor McGregor at UFC 229 (PHOTOS)
Dagestan native Khabib clinched an historic win in the biggest fight in UFC history, by submitting McGregor in round four of his first defense to improve his stunning professional slate to 27-0.
In Makhachkala, the Republic's capital, thousands of Khabib's supporters crammed into theaters and restaurant and huddled around screens to cheer on their hero - and he didn't disappoint.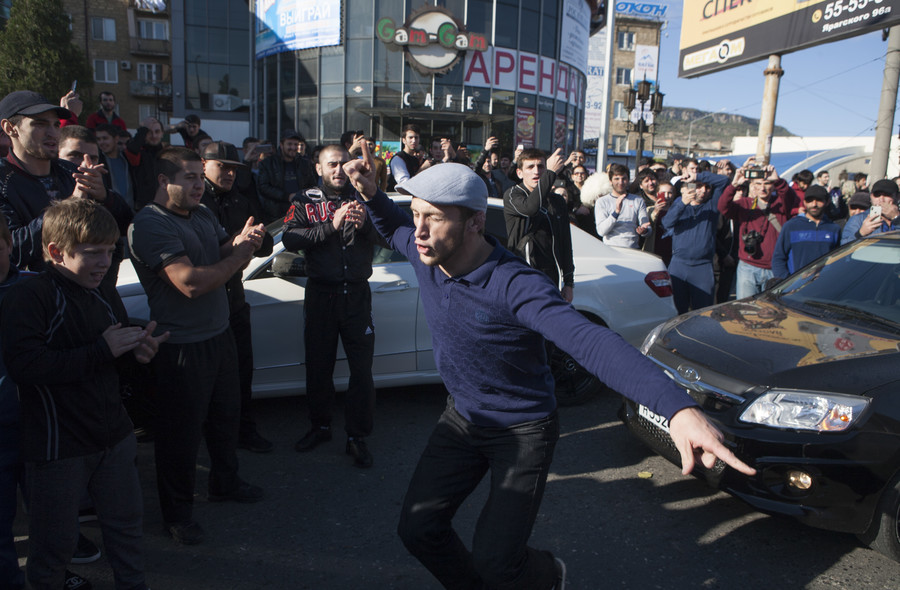 From Khabib's father addressing crowds in the city, to vehicle convoys and many many papakhas, here are the best is the best of the reaction from Dagestan's capital to an historic win for the Russian in Las Vegas.
READ MORE: 'McGregor has never felt anything like Khabib's control' – Nurmagomedov's father on UFC 229
The instant reaction from one of the city's biggest movie theaters was intense. Rossiya cinema was awash with bodies to watch a broadcast of the fight.
Outside of the cinema and in the city's main square, people were gathering in their cars and and in clusters in the streets to mark one of their own extending his UFC legacy.
Khabib's father and trainer Abdulmanap, unable to be in his son's corner for the fight, even addressed the crowd himself with a loudspeaker megaphone among the madness.
There was bedlam on the roads as jubilant fans hung out the side of windows and through roofs to celebrate the moments event.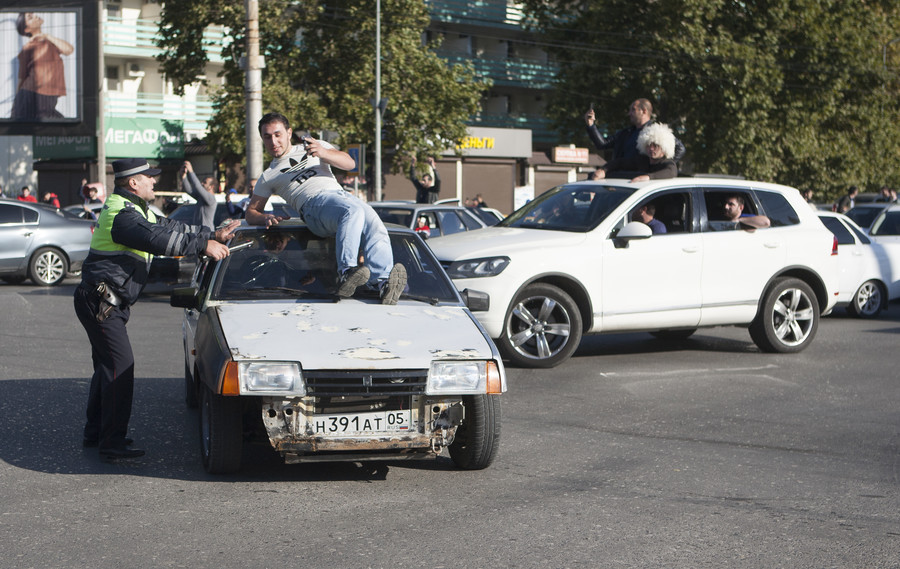 You can share this story on social media: