Kanye West promises to set up White House visit for Colin Kaepernick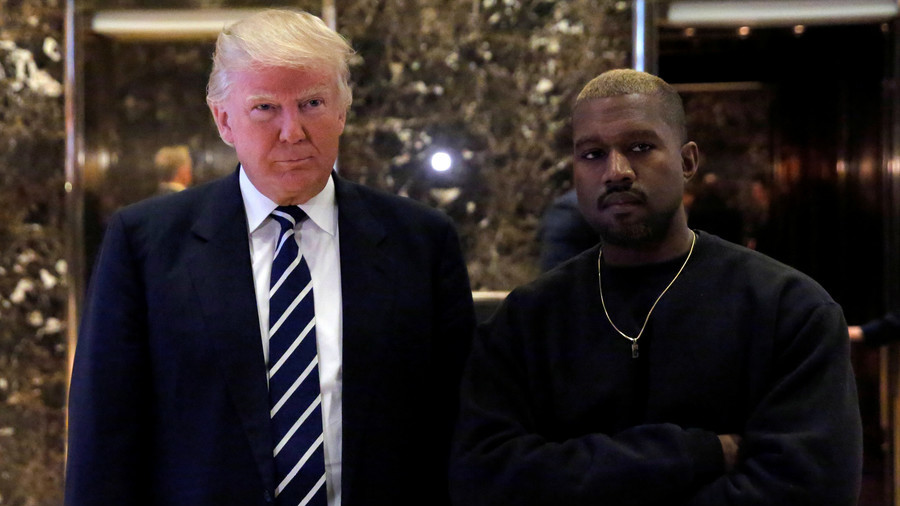 US rap star Kanye West says he is prepared to arrange a White House visit for Colin Kaepernick, to resolve the long-running anthem protest issue which has frequently drawn the ire of President Donald Trump.
The record producer and songwriter said he had reached out to the former San Francisco 49ers quarterback to try to set up a meeting with Trump, who has been one of the most vocal critics of the kneeling protests in the NFL.
READ MORE: Barbershop owner apologizes for hanging Colin Kaepernick doll from noose
"I've been calling Colin this morning, reaching him, so I can bring Colin to the White House and we can remove that 'sons of b****' statement and we can be on the same page," West told TMZ.
West, a well-known Trump supporter, was wearing a 'Make America Great Again' cap during the interview.
Kaepernick, who has been a free agent since 2017, launched the wave of anthem demonstrations in 2016 in protest at what he perceived as police brutality and racial discrimination against black Americans.
READ MORE: 'Just stand': Army vet launches t-shirts with 'patriotic' message for Kaepernick & Nike
Kaepernick's actions were copied by other NFL players, evolving into a movement that has swept the league for the past three years.
The kneeling demonstrations were fiercely criticized by Trump, who has repeatedly accused the protesting players of disrespecting the national flag and anthem.
Last season, Trump called on NFL bosses to fire the protesters, whom he branded "sons of b****."