Backlash after Louisiana mayor 'bans Nike purchases' amid Kaepernick row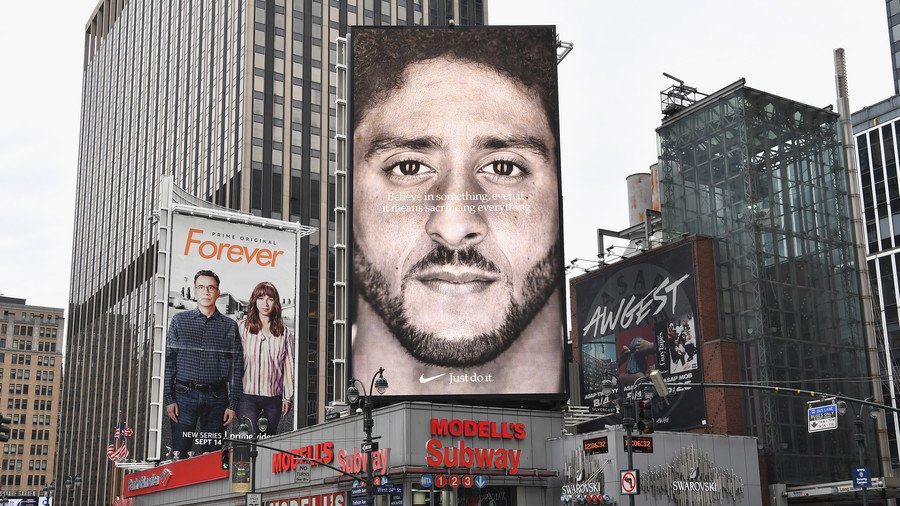 The mayor of Kenner City, Louisiana, is facing a backlash after apparently ordering a ban on the purchase of Nike products, amid the bitter row over the sportswear giant's association with former NFL player Colin Kaepernick.
A memo circulating on social media, and appearing to bear Mayor E. Ben Zahn III's signature, prohibits the purchase of Nike products by the city's recreation department.
"Under no circumstances will any Nike product or any product with the Nike logo be purchased or used...at any City of Kenner Recreation Facility," reads the memo, which is addressed to Parks and Recreation Department Director Chad Pitfield.
The move comes after Nike revealed its choice of former San Francisco 49ers quarterback Kaepernick as the face of its 30th anniversary 'Just Do It' campaign.
READ MORE: 'He calls us pigs, supports cop killers': Fraternal Order of Police on Kaepernick's Nike cooperation
Nike's choice to use Kaepernick – who began the 'take a knee' protests that swept the NFL – prompted a backlash, with some customers vowing to boycott the brand and others burning its merchandise.
READ MORE: #JustBurnIt: Furious Nike customers destroy sports gear over Kaepernick ad (VIDEOS)
Zahn's decision to cease deliveries of goods from the company has similarly ignited a row, with the Louisiana Democrats branding it "an undemocratic abuse of power," while political analyst Donna Brazile slammed it as "troubling."
Others launched a 'Kenner Just Do It campaign,' while some vowed to prevent the order from ever being enforced.
Zahn has previously criticized the NFL protests, with a clip from an event last week showing him state: "This is the city of Kenner. In the city of Kenner, we all stand. We're going to be proud of that."
The row over the anthem protests continues to rumble on, with several NFL players kneeling over the weekend.
Miami Dolphins pair Kenny Stills and Albert Wilson both protested during the US national anthem on Sunday, with Kaepernick tweeting his thanks.
Critics of the protests – and Nike's decision to use Kaepernick in its campaign – include US President Donald Trump, who again weighed in on the debate over the weekend.
Mayor Zahn told local media that he would clarify the decision later on Monday.
You can share this story on social media: