Russian MPs to consider Euro 2020 visa-free entry bill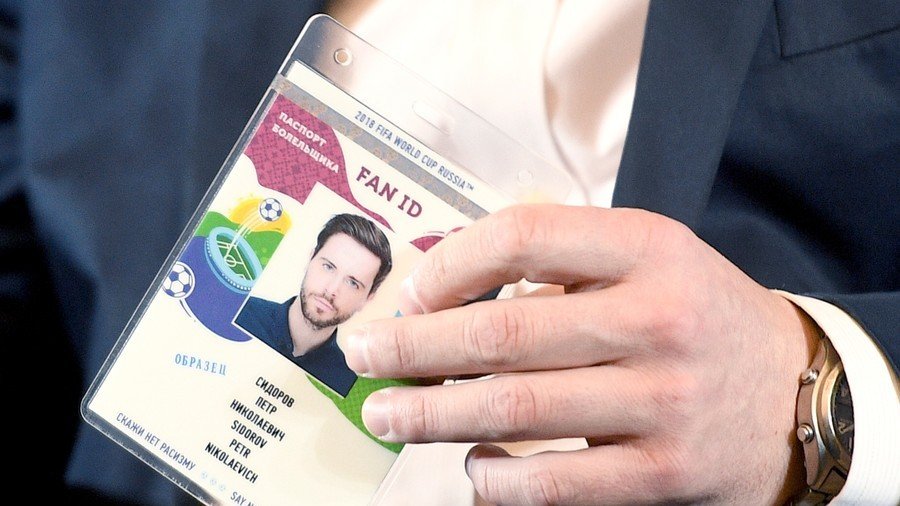 The Russian State Duma will review a bill proposed by the government to allow visa-free entry for football fans attending Euro 2020 matches.
READ MORE: Over 3,000 fans denied World Cup entry to Russia for security reasons
The document, which was published on the government's website on Tuesday, contained measures introduced by Russian ministers as part of the country's preparations to host Euro 2020 matches in St. Petersburg.
"The UEFA 2020 European Championships will be held in 12 cities in 12 European countries. Russia will be hosting football matches in St. Petersburg," the document reads.
"The bill will allow visa-free entrance to the Russian Federation for the UEFA Euro 2020 fans who will need to provide valid personal identification documents. UEFA Euro 2020 volunteers will need humanitarian visas to enter the country," the document says.
It is expected that the innovative FAN ID system which was successfully used at the 2018 FIFA World Cup will be implemented again for fans planning to attend the four European Championship matches in St. Petersburg.
READ MORE: Russian Duma approves visa-free entry to World Cup FAN ID holders until end of year
All fans visiting the month-long tournament in Russia this summer were obliged to acquire FAN IDs, which granted them visa-free entry as well as free public transport in and between host cities.
Following the 2018 World Cup, Russian President Vladimir Putin ordered an extension for the visa-free concept, allowing FAN ID holders to enter the country without a visa until the end of the year.
UEFA Euro 2020 will run from June 12 to July 12 in 12 European cities, with St. Petersburg hosting four games including three group stage matches and a quarter-final.
The unconventional pan-European format has been introduced in honor of the tournament's 60th anniversary.
You can share this story on social media: