'Barrier-breaking' or 'embarrassing'? First NFL male cheerleaders spark debate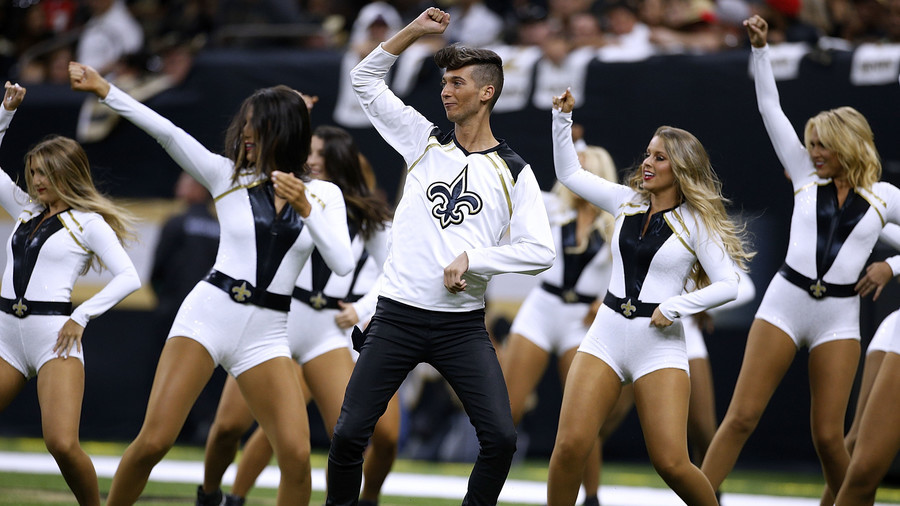 After two National Football League (NFL) teams introduced male dancers to their cheerleading squads promoting gender equality, fans have responded with a mixed reaction online - with some seeing the move as "embarrassing."
Earlier this year, the Los Angeles Rams and New Orleans Saints announced that their cheerleading teams would include male dancers, triggering a debate on social media, with many users questioning the idea of having men on the sidelines.
Two male dancers, Napoleon Jinnies and Quinton Peron, joined the Rams' squad, while Jesse Hernandez became a member of the Saints Saintsations.
Hernandez made his debut for the team in the middle of August, taking to the field during the New Orleans preseason game against the Arizona Cardinals.
The introduction of male dancers was met with mixed reactions from fans – with many NFL supporters lambasting the league for the decision, which they found to be "embarrassing" and even "insulting."
Some internet users considered that NFL ratings will continue to decline, insisting that the newly-introduced male cheerleaders will tarnish the sport's reputation – which they think has been already damaged by the anthem protests which swept the league over the past two seasons.
Not all fans were skeptical, however, with many social media users praising the league for the innovative step, which they branded "barrier-breaking."
Last season, several NFL teams were embroiled in cheerleading scandals after former dancers accused their clubs of sexism and discrimination. In April, former New Orleans Saints cheerleader Bailey Davis filed a lawsuit against the team, alleging that it has different approaches to male and female employees.
One month later, Washington Redskins cheerleaders accused the club's management of forcing them to pose nude for a 2013 calendar photo shoot in front of the team's male sponsors.
You can share this story on social media: