Dinamo Breast! Maradona flashes nipples to Belarusian football fans (VIDEO)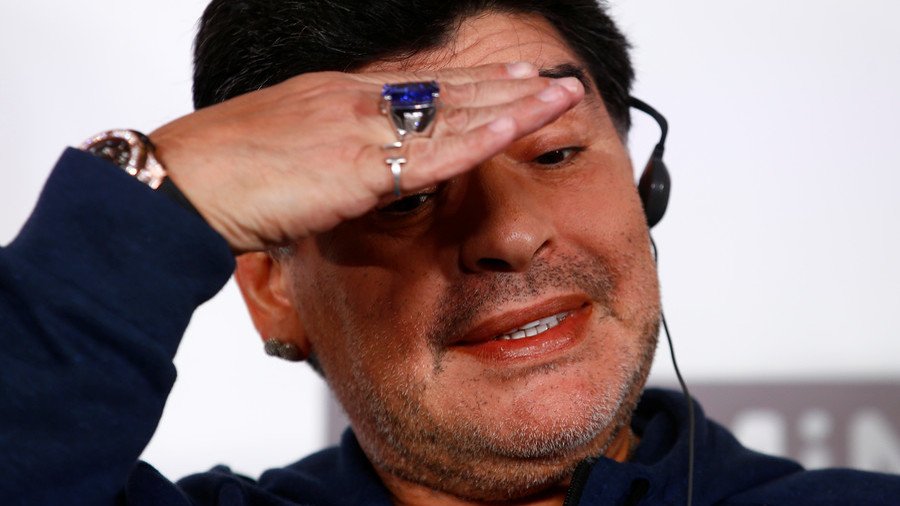 Argentine football icon and current Dinamo Brest chairman Diego Maradona, not a renowned shrinking violet, gave fans an eyeful when he bizarrely flashed his nipples while sat on top of a car.
READ MORE: Maradona paraded in huge military vehicle to mark new role in Belarus
In footage, Maradona can be seen slowly unbuttoning his shirt while sitting on the vehicle, with adoring fans around the car, before brandishing his nipples. The 1986 World Cup winner then almost falls over to one side, before arising with a grin and blowing a kiss to the crowd.
It is not the first time Maradona has made headlines while at the Belarusian club for strange stunts - he was unveiled to fans while riding in a huge military vehicle in July after signing a three-year deal to take up the role and promising huge signings in the course of his tenure at the Belarusian Premier League outfit.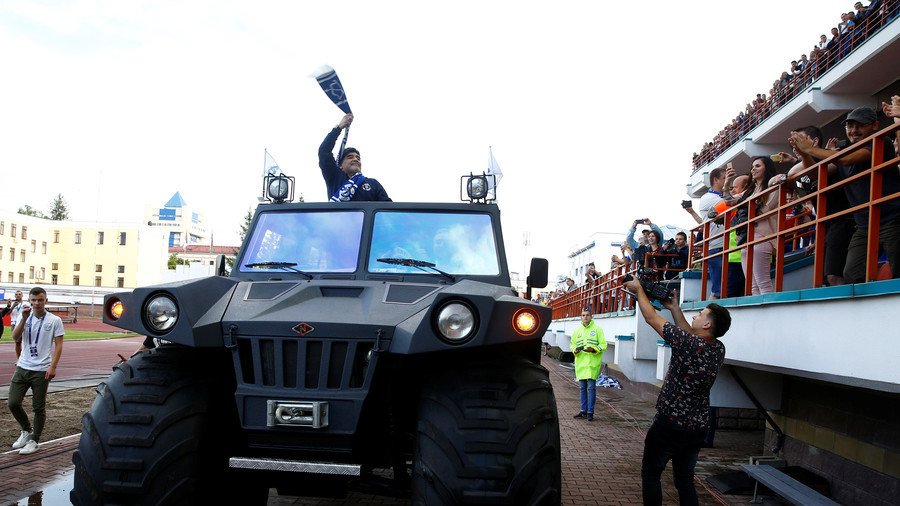 Some believe Maradona's exploits raise fresh health concerns given the apparent poor state of his wellbeing. Maradona has previously struggled with substance addiction and weight issues.
The 57-year-old's erratic behavior was the subject of much scrutiny during the recent 2018 World Cup in Russia, which included blessing himself in an energetic manner and flipping off fans seated below during an Argentina game versus Nigeria.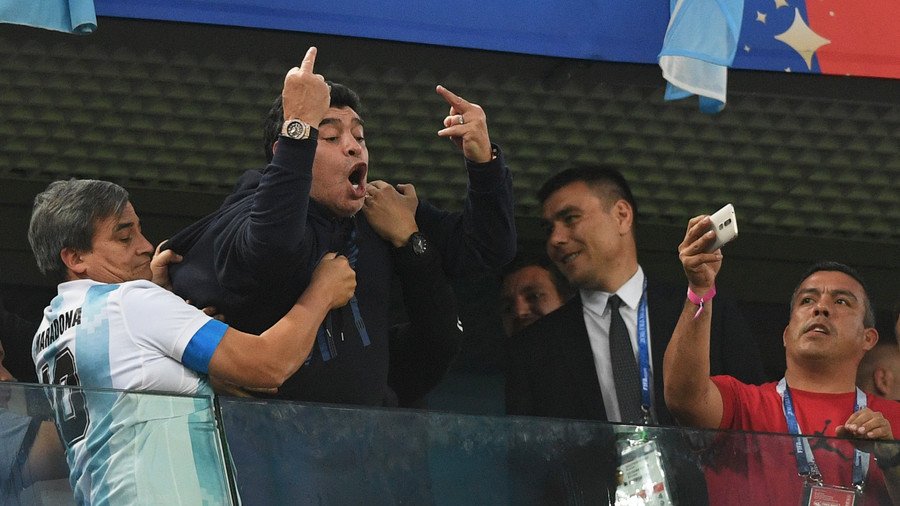 After that match, which Argentina won 2-1 late on, Maradona appeared not to be able to walk under his own strength and was treated by paramedics. However, later reports suggesting he had been rushed to hospital proved false.
The footie legend is set to settle down with 28-year-old girlfriend Rocio Oliva, on whom he planted a kiss in the stands also at Russia 2018, four years after proposing.
You can share this story on social media: