Up and running: Usain Bolt makes debut for Australian football club Central Coast Mariners (VIDEO)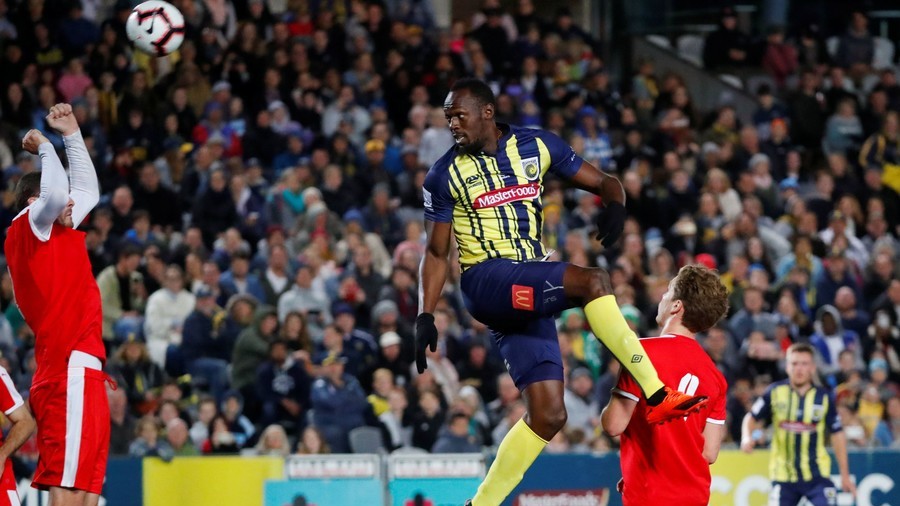 Sprint legend Usain Bolt has made his debut for Australian club Central Coast Mariners, coming off the bench in the second half of the team's pre-season friendly on Friday.
Wearing the number 95 shirt in a nod to his world record 100m time of 9.58 seconds, Bolt entered play on 71 minutes with the Mariners comfortably 6-0 up in their game against Central Coast Select.
The man with the famous 'Lightning Bolt' celebration failed to strike in the game, but had a half-chance shortly after coming on when the ball was whipped in, although he couldn't latch onto the cross.
The game ended 6-1 after Central Coast Select pulled a consolation goal back, but the focus from the nearly 10,000 fans at the Mariners' Central Coast Stadium was firmly fixed on the former sprint star.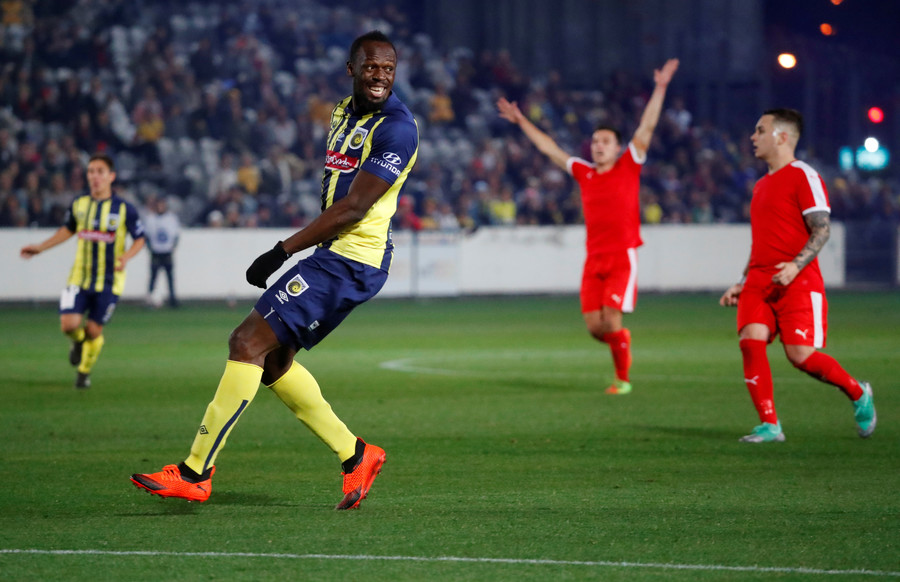 After the match, Bolt told Fox Sports that he had enjoyed his first run-out for the club, adding that he was steadily getting used to the kind of fitness required for football.
Bolt, 32, joined the Australian A-League team for an "indefinite training period" earlier this month, as he bids to break into the world of professional football.
READ MORE: Sprint legend Usain Bolt to join Australian club for latest football trial
In the run-up to the game, Bolt had spoken of the challenge of getting used to the type of training required for the sport.
"I'm not used to picking up speed, going back down, up and down, up and down, back and forth, that's the most challenging," he said.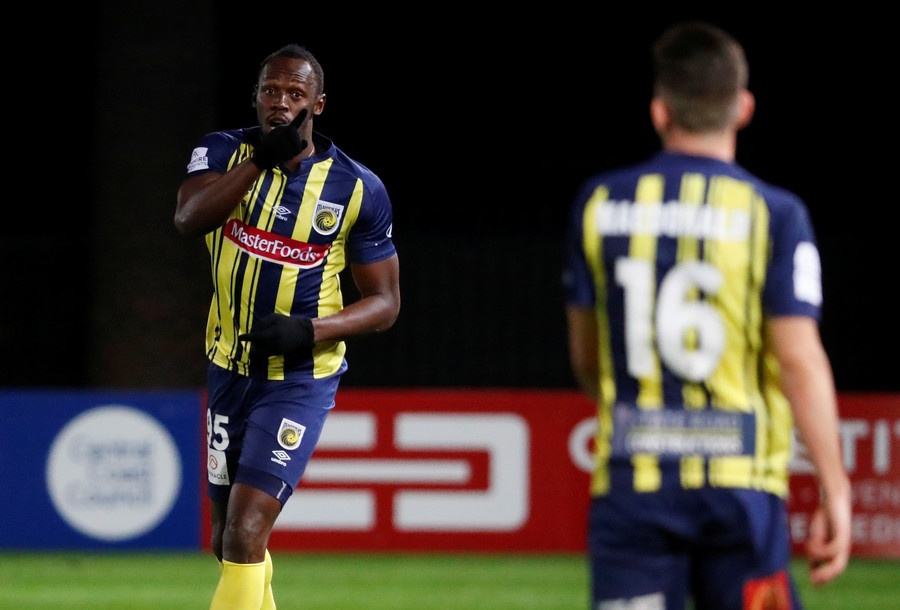 The Jamaican is hoping to force his way into the Mariners' plans for the new A-League season, which kicks off in October.
The team will aim to improve on last season's showing, when they finished bottom of the league.
Before joining the Mariners, Bolt had trained with Borussia Dortmund in Germany, Mamelodi Sundowns in South Africa and Stromsgodset in Norway.