'RIP Davis Cup': Tennis world reacts to tournament's reform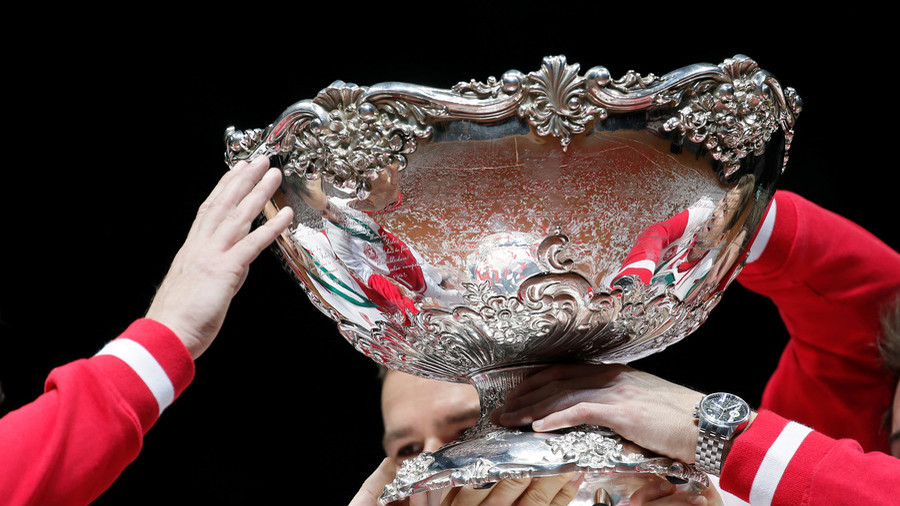 New rules aimed at revamping one of the oldest tennis tournaments, the Davis Cup, have sparked negative reaction from some professional players and journalists who suggest the competition has been killed by the proposed changes.
The new format, which was approved by the International Tennis Federation (ITF) on Thursday, would feature 18 nations fighting for the prestigious trophy during a week-long season finale. The competition will be held in November each year, instead of being stretched throughout the season.
The reforms were initiated by the ITF with the support of investment group Kosmos, which is owned by Barcelona star Gerard Pique, who will invest $3 billion into the tournament over 25 years.
The changes were criticized by numerous tennis players and journalists who insisted that the tournament would be destroyed by the reforms.
The 118-year-old event is one of the world's largest international team competitions, with 132 nations taking part in the tournament in 2018.
The world's best 16 nations were drawn in the World Group, competing in straight knockout games; while the rest of the teams were divided into several groups in accordance with their location and rankings.
Commenting on the matter, ITF President David Haggerty said: "I am delighted that the nations have today voted to secure the long-term status of Davis Cup by BNP Paribas. By voting in favor of these reforms, we will be able to work with Kosmos to realize the huge potential of the competition and elevate it to new standards."
The first edition of the revamped event is set to take place in Madrid, Spain or Lille, France from November 18-24, with the host city to be announced in the coming weeks.
You can share this story on social media: