Putin proposes tax benefits for Russians doing sport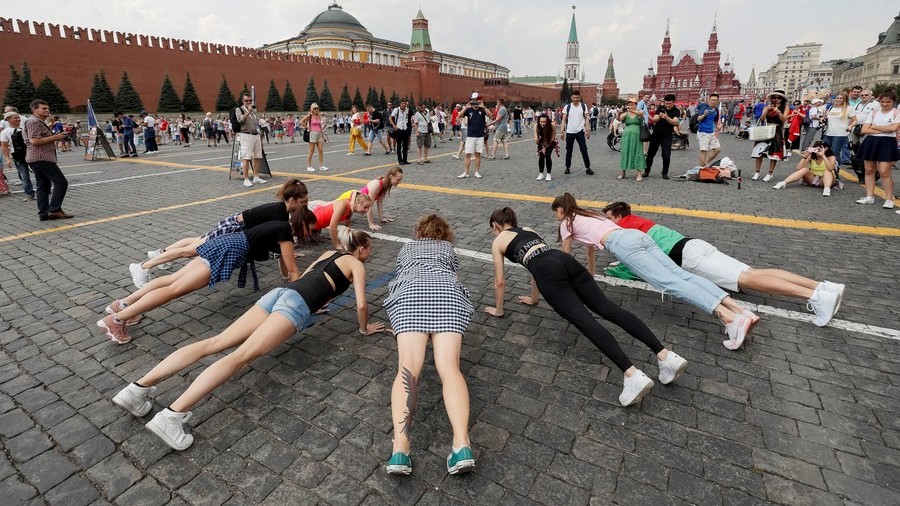 Russian President Vladimir Putin has proposed offering tax benefits to citizens who spend money on sports and health services.
According to the Kremlin, Putin has ordered the Russian government to look at the possibility of extending social tax benefits to areas covered by "physical and recreational services."
Putin issued the order based on the results of a meeting between sports and culture officials, including members of the 2018 World Cup Local Organizing Committee, which was held in July.
Putin has set a deadline for September 10 for the order to be completed, according to TASS.
READ MORE: Putin awards prestigious 'Order of Alexander Nevsky' to World Cup coach Cherchesov
Currently social tax deductions are provided for under Article 219 of the Russian Federation Tax Code.
According to the Russian Sports Ministry, 36 percent of citizens regularly do sport – a figure which has increased four-fold since the turn of the century.
Russia recently hosted the FIFA World Cup for the first time in its history. The tournament was seen as a major success both on and off the pitch, and it is hoped that the legacy it leaves will inspire millions of Russians to play football and do other sports.
You can share this story on social media: