Putin suggests idea of 'BRICS mini-Olympics' of lesser-known national sports at summit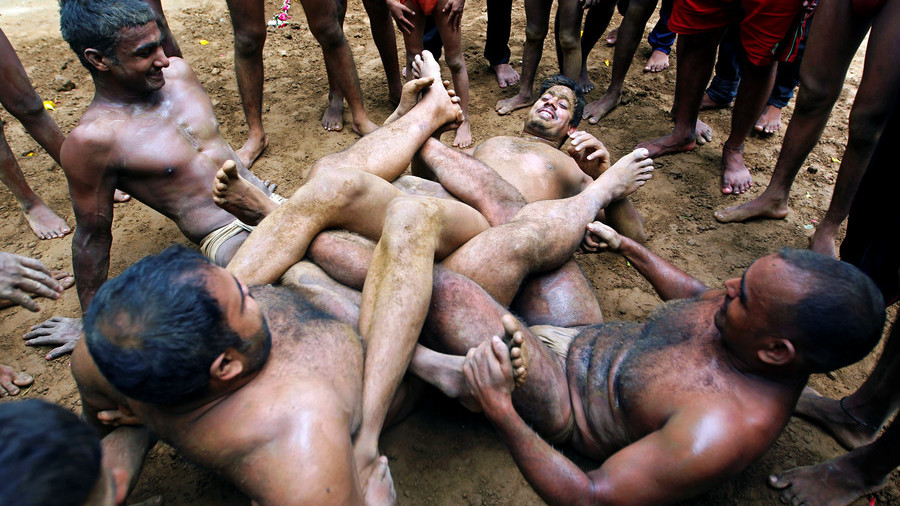 Russian president Vladimir Putin has suggested holding a mini-Olympics event between BRICS countries that would feature less well-known sports from Brazil, Russia, India, China and South Africa at a summit in Johannesburg.
READ MORE: 'Putin invited me, otherwise I wouldn't have watched': Russia manager Cherchesov on World Cup final
Speaking at a summing-up press conference in the South African capital, Putin floated the idea of holding sporting events between the five countries, and recognized the importance of such events to bring together the citizens of each nation. According to RIA Novosti, Indian Prime Minister Narendra Modi agreed the notion was an "excellent idea".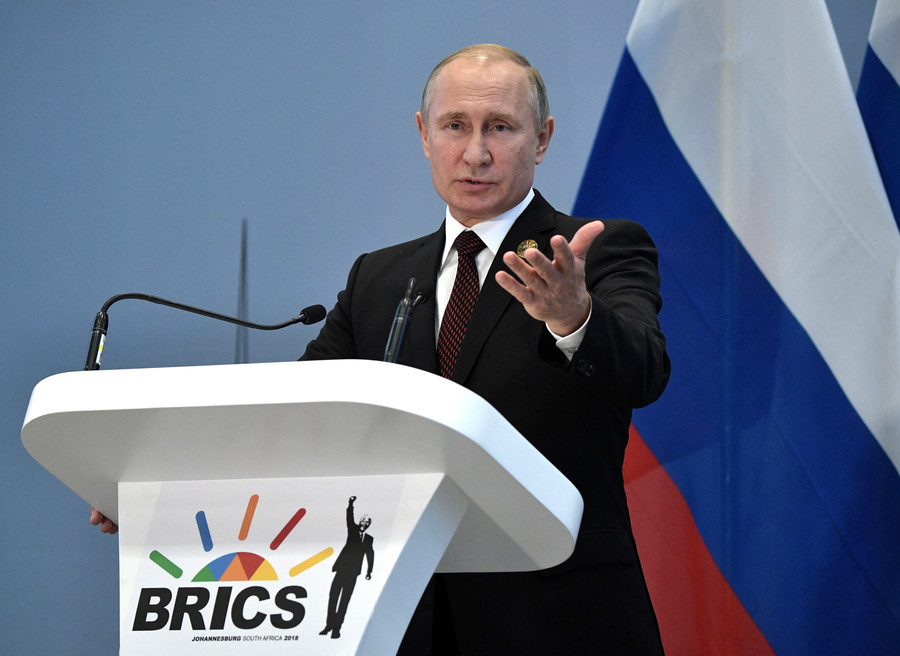 Some of those lesser-known national sports to feature at a possible 'BRICS mini-Olympics' could be Russian national martial art and combat sport Sambo, traditional Indian wrestling Dangal and cricket, which is popular on the South Asian sub continent and also in South Africa.
'BRICS' is an acronym of the five nations and signifies an informal group of the each national head of state, who are currently meeting at the BRICS summit running in Johannesburg, South Africa from July 25-27.
#BRICS Leaders met at the Summit in Johannesburg, discussed ways to develop cooperation in priority areas such as politics, security, trade, the economy, finance, culture and humanitarian ties pic.twitter.com/5J4lMi9HaU

— Russia in RSA 🇷🇺 (@EmbassyofRussia) July 26, 2018
The team 'BRIC' was coined in 2001 by a Goldman Sachs economist to describe four emerging economies, which were expected to rival the G7 countries in terms of GDP. In 2010, South Africa were invited to join the club.