Trump company submits $200mn investment plan for UK golf resort fiercely criticized by locals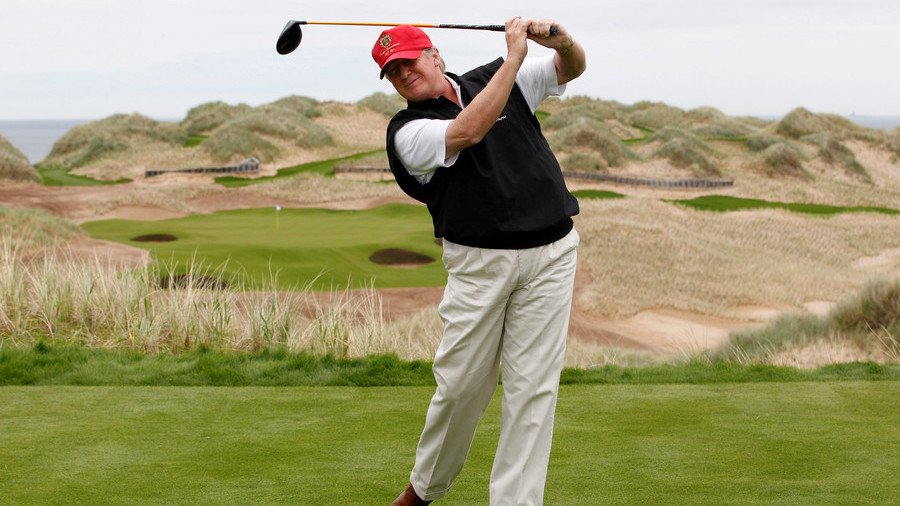 US President Donald Trump's company has submitted a $197 million investment plan for one of his golf courses in Scotland, UK, which has been fiercely criticized by locals for failing to deliver promised jobs.
The Trump Organization, which is headed by the president's sons Eric and Donald Jr., invested an initial £100 million in the resort in Balmedie, near Aberdeen, north-east Scotland, and has promised a £750 million outlay in total in the project.
It plans to build 500 residential homes, 50 hotel cottages, a sports center, retail, equestrian and commercial spaces at his Aberdeen resort, along with other leisure facilities, Reuters reported.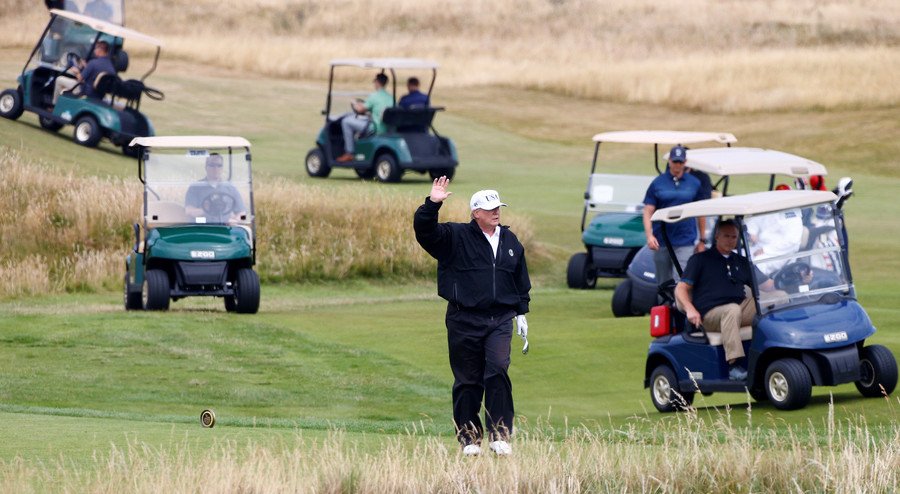 Many have complained that the company has only partially delivered on its promises to date, as just one golf course, a clubhouse and a small hotel at the original estate house have been created, according to the BBC.
There have been reports that the resort's construction has damaged specially protected sand dunes and has failed to deliver on agreements relating to environmental conservation of the site. Progress has also been halted by legal wranglings with Aberdeen council and a nearby offshore wind farm.
Local resident David Milne said the promised economic benefits of the development had not materialized and the organization is proceeding "at the expense of local people." Earlier this month, Milne said that if Trump comes to the site, he will be met with a Mexican national flag flying from his property which overlooks the site.
"If he does come to Menie then he will see that Mexican flag on his approach and also see the flying pig wind socks that we have had to signify the likelihood of success with his course and I think we've been vindicated and proven right to date," he told UK local newspaper Shropshire Star.
Trump was symbolically presented with a football by Russian President Vladimir Putin during a summit in Helsinki the day after the World Cup final between France and Croatia in Moscow. The ball was symbolic of Russia passing over responsibility of hosting the tournament to the US, who were announced as 2026 hosts the day before the Russia 2018 version kicked off on June 14.
You can share this story on social media: