'Forgive us, we couldn't save you': Mourners pay tribute to Denis Ten at slain skater's funeral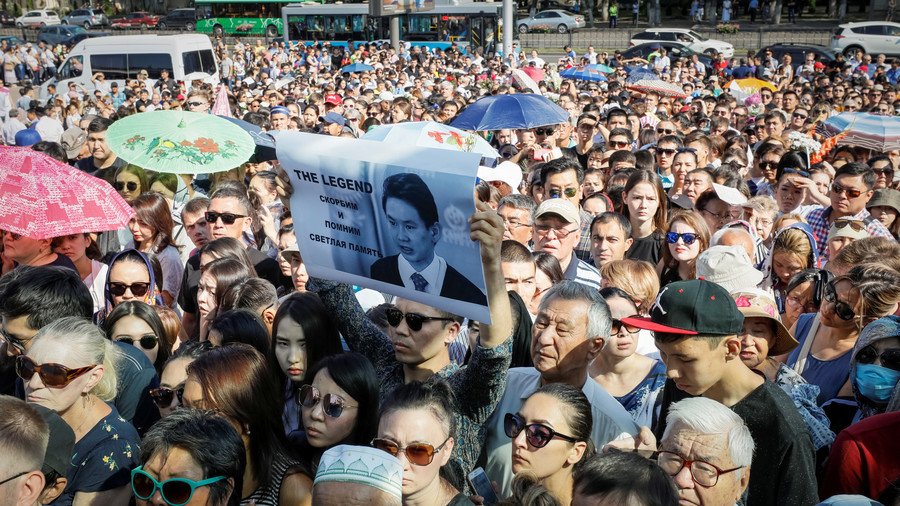 Thousands of mourners have paid their respects to slain figure skater Denis Ten, who was laid to rest in his native Kazakhstan on Saturday, two days after being knifed to death on the streets of Almaty.
The Sochi 2014 Olympic bronze medalist was fatally stabbed in broad daylight on Thursday during a struggle with two men who were attempting to steal the rear-view mirrors from the skater's Lexus vehicle, worth around $86.
READ MORE: Suspect in stabbing death of Olympic figure skater Denis Ten detained, admits guilt – prosecutor
Hordes of fans at the memorial carried flowers and held banners reading: "Forgive us, we couldn't save you", Reuters reported, during the memorial service to the 25-year-old in the city's Palace of Sport. They also listened to a recording of a song Ten wrote soon before his death, called "She Won't Be Mine".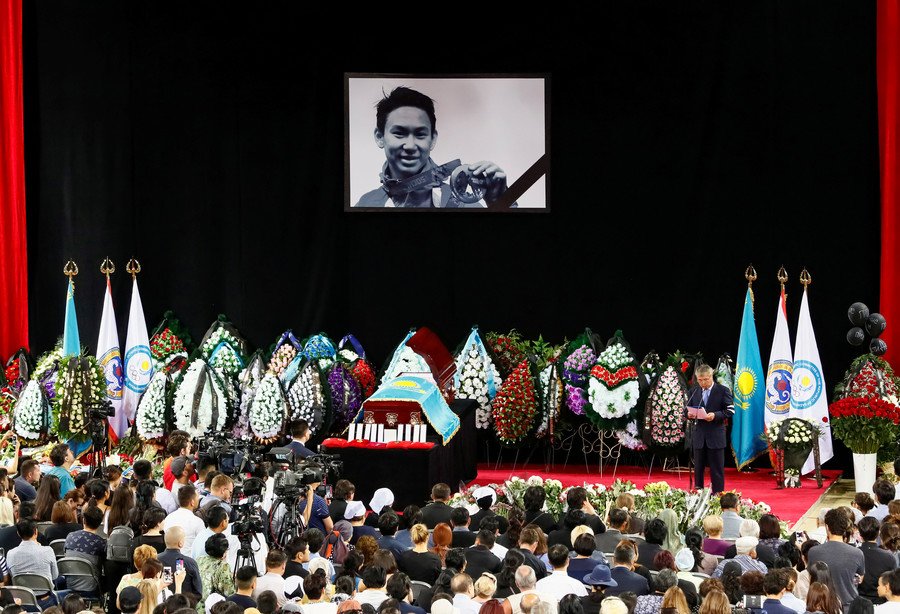 Kazakh world champion boxer Gennady Golovkin flew from Los Angeles to attend the funeral and seldom left the side of the skater's bereft parents during the service. He later posted a black and white picture of himself and Ten with the caption: "You will always remain in our thoughts."
Ten was a sporting hero in the Central Asian country, having become the nation's first ever Olympic medalist in Sochi. "He was an outstanding personality, the real patriot of Kazakhstan," Kazakhstan President Nursultan Nazarbayev said in a message read out at the event.
READ MORE: 'I will never forget him': Evgenia Medvedeva on tragic death of Kazakh skater Ten
Kazakhstan's Interior Ministry said in a statement that it had identified the two suspects in the murder and detained one of them, who was taken by police to the scene of the cirme. It was later announced police had arrested a second suspect.
You can share this story on social media: