'I will never forget him': Evgenia Medvedeva on tragic death of Kazakh skater Ten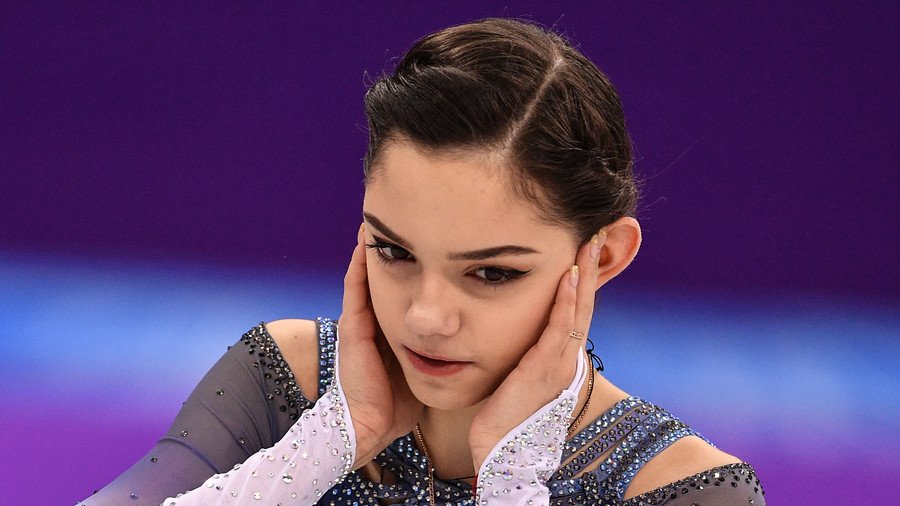 Russian Olympic silver medalist Evgenia Medvedeva has expressed her condolences to the family of deceased Kazakh figure skater Denis Ten, saying she "can't believe" the news about his death.
"This was only two years ago. Denis seemed to be the most cheerful, unusual and one of the most creative people in figure skating," Medvedeva wrote on Instagram, posting a picture of herself and Ten. "I can't believe it. I don't want to and I can't believe it. My condolences to Denis' family. I will never forget his laughter."
Tributes and condolences have poured in for Ten, after the news about his tragic death was announced.
"My condolences to the family. Denis was so young and beautiful. How could such things happen in this world!!!" the two-time Olympic champion Ekaterina Gordeeva wrote.
"Sweet, sweet Denis. You were such a light in this world. Talented beyond description and an incredible joy to have ever known. Your passion for this sport and the creativity that you brought into your every day life will be so overwhelmingly missed. Rest in peace my friend," US skater Ashley Wagner wrote.
"My skating friend, @tenis_den, passed away today. He was so kind to everyone and a huge inspiration to me and so many other people. Murdered in the streets of Kazakhstan. Denis, thank you for showing us how to be a champion. Your time with us was way too short. Love you forever," wrote US skater Adam Rippon who competed together with Ten at the 2018 Olympics in South Korea.
Ten was stabbed to death on Thursday after a brawl with two men who tried to steal mirrors on his car.
You can share this story on social media: