Former wrestlers sue Ohio State University over alleged sex abuse by team doctor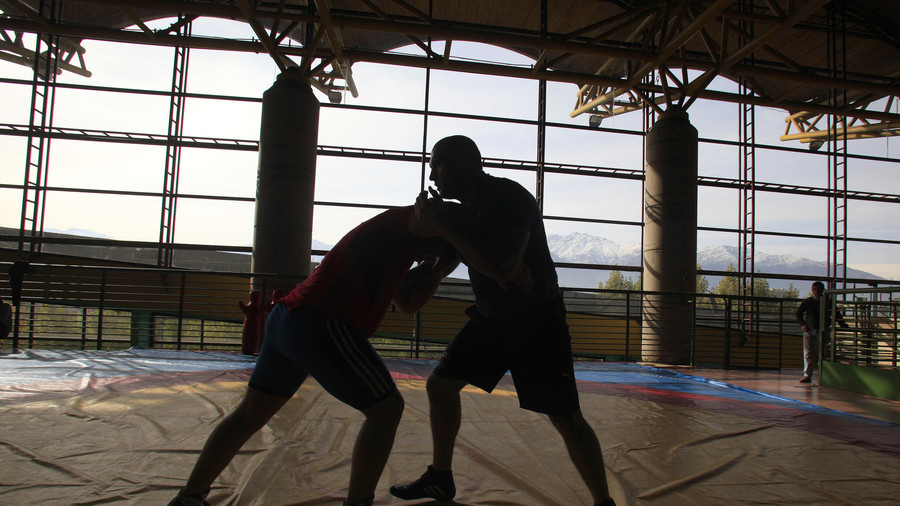 Former US wrestlers have filed a pair of sexual abuse lawsuits against Ohio State University claiming that officials turned a blind eye to sexual abuse complaints against team doctor Richard Strauss.
The first complaint filed on behalf of four former athletes on Monday alleged that up to 2,500 male students may have been molested by the now-deceased doctor during his 20-year practice at the school.
The ex-wrestlers claimed that medical tests performed by Strauss included "excessive and medically unnecessary fondling, touching and groping," adding that coaches and other university officials were repeatedly informed of the doctor's misconduct.
The second lawsuit by a wrestler identified as John Doe 1 claimed that Strauss subjected him to continued "sexual harassment and inappropriate touching" during medical examinations in the 1980s.
On Tuesday, Ohio State confirmed that it had been informed of the reports of alleged sexual assault by Strauss, who committed suicide in 2005.
"We are aware of reports that individuals at the university did not respond appropriately during that era," the statement said. "Ohio State remains committed to uncovering what may have happened and what university leaders at the time may have known."
US sport has been tarnished by sexual abuse scandals after the Larry Nassar case surfaced in 2015, uncovering sexual crimes committed by the former gymnastics physician over the course of 30 years.
In May, Michigan State University agreed to pay $500 million to settle lawsuits brought by more than 300 gymnasts who had suffered sexual abuse at the hands of the disgraced doctor.
READ MORE: Olympic swimmer files sexual abuse lawsuit, claims USA Swimming ignored matter
Since then, multiple sexual assault reports have been filed in US courts detailing alleged crimes by officials in different sports.
On Monday, two former US divers opened legal proceedings against USA Diving, accusing the body of ignoring their complaints that a coach forced them into sex when they were young athletes.