Trump presents Putin with Ovechkin Capitals jersey at Helsinki summit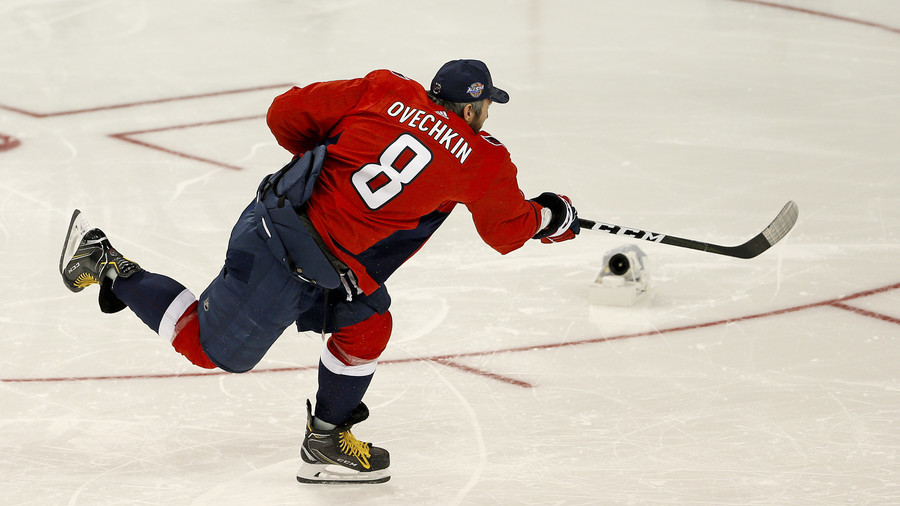 US President Donald Trump presented Russian leader Vladimir Putin with an Alexander Ovechkin Washington Capitals jersey and puck during their bilateral talks in Helsinki, Finland.
"President Trump gave [Putin] an Ovechkin jersey and a puck," Kremlin spokesman Dmitry Peskov told TASS.
Earlier at the summit, the Russian president handed an official World Cup ball over to Trump while answering a question about the situation in Syria.
"The ball is on your side," Putin said, passing the ball to the US leader.
Trump returned the favor by giving Putin an ice hockey jersey with Ovechkin's name on the back, in tribute to the Russian star who led the Washington Capitals to Stanley Cup glory in June.
The 32-year-old winger helped his team to beat the Vegas Golden Knights in the Stanley Cup final to claim the first NHL championship in the franchise's history.
You can share this story on social media: