Ethiopian runner Gebrzihair mocked by internet users claiming she isn't 16-year-old teenager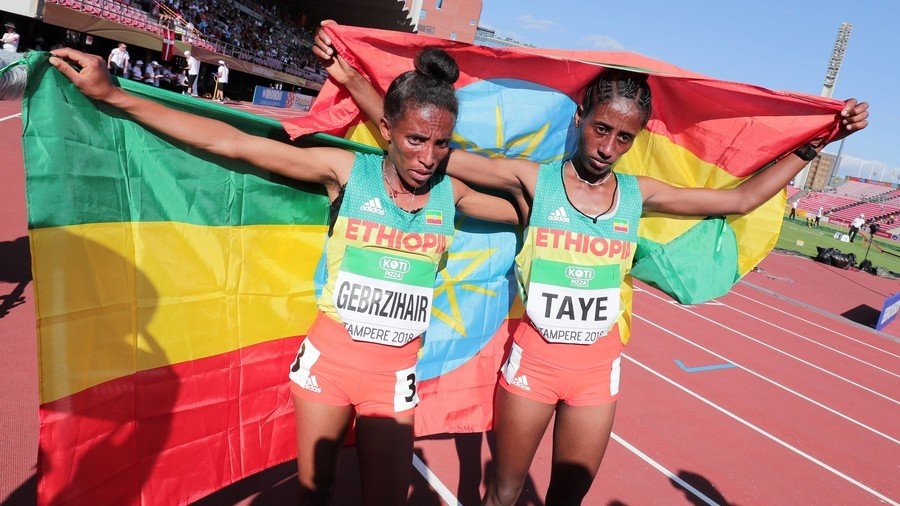 Ethiopian runner Girmawit Gebrzihair has been embroiled in a controversy after images of her performing at the World U20 Championships sparked debates over her eligibility to take part in junior events.
Gebrzihair, who according to IAAF (International Association of Athletics Federations) was born in November 2001, came under fire after internet users suspected a fraud claiming she doesn't look like a 16-year-old teenager.
READ MORE: 'Testosterone rule not implemented in sprint because it's dominated by Americans' – Spanish runner
The runner was in the spotlight after she finished third in the women's 5000m event on Tuesday, the opening day of the tournament which kicked off in Finland. However, it was not Gebrzihair's bronze medal finish, but her appearance which was widely discussed after the event with many journalists doubting that the runner's real age was 16.
Some athletes even compared the athlete with "a grandmother" mocking that Gebrzihair must have been supported by her grandchildren in the stands.
"Her children/grandchildren in the stands are watching her competing at the U20 World Cup," wrote Oscar Husillos, a Spanish sprinter who specializes in the 200 and 400 meter events.
One twitter user also posted a photo of himself, when he was 16, to contrast it with an image of Gebrzihair who appears to be older.
The IAAF which is in charge of checking the information provided by national federations has not yet commented on the situation surrounding Gebrzihair, whose eligibility to compete has been called into question by many pundits.
You can share this story on social media: