US sprint star Justin Gatlin at center of fresh doping scandal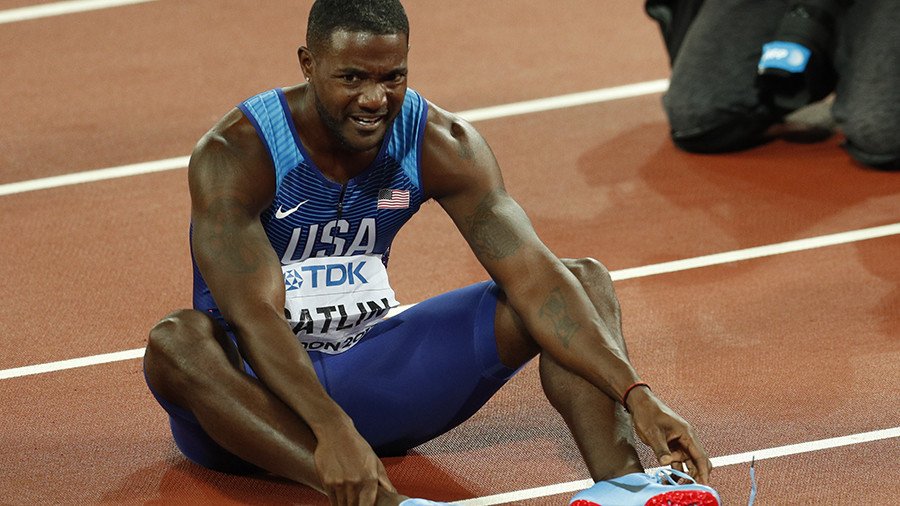 American sprinter Justin Gatlin, who won the world 100m title this year, has been implicated in a fresh doping row after members of his team allegedly offered to supply performance-enhancing drugs to an undercover reporter.
Posing as a movie producer, a reporter working for British newspaper the Telegraph visited Gatlin's training camp in Florida under the pretext of working on a movie about running.
The reporter managed to gain the trust of Gatlin's coach Dennis Mitchell and his agent Robert Wagner, before asking for assistance to obtain steroids to get their 'actor' in shape and make him look like a real runner.
Mitchell and Wagner were secretly filmed offering "to supply and administer testosterone and growth hormone" via an Austrian doctor who would provide prescriptions under a false name, and smuggle the drugs to the US. The total cost of the illicit operation was estimated at $250,000.
In the video, a man the Telegraph claims is Wagner says that Gatlin, who beat Usain Bolt in the Jamaican's farewell 100m race this year, has been taking performance-enhancing drugs "just like every other sprinter in America."
The paper also reported that Mitchell, a 1992 Olympic 4x100m gold medalist, explained that athletes are able to get away with doping as the drugs they use cannot be detected by tests.
READ MORE: IAAF head wishes 'no medal' for US sprinter Gatlin, insists clean Isinbayeva's plight 'Russia fault'
Gatlin, 35, holds the fifth-fastest 100m time ever recorded, but received a one-year suspension in 2001 after amphetamine was discovered in his doping test. Five years later he received a four-year ban for testing positive for testosterone. He returned to competition in 2010 and went on to claim the 2012 Olympic bronze medal and then silver in 2016, as well as the coveted world 100m title in London this year.
Writing on Instagram, Gatlin said: "I am not using and have not used PED's [sic]." He added that he was "shocked and surprised" that Wagner would be implicated, and that he had fired the agent as soon as he learned of the doping allegations.
The United States Anti-Doping Agency (USADA) and the International Association of Athletics Federations (IAAF) stated they would be investigating the incident. IAAF president Sebastian Coe, who previously stated Gatlin should have been banned for life for his doping violations, said the allegations were "extremely serious", the BBC reported.
You can share this story on social media: