'I came to World Cup as private guest, didn't breach FIFA ban' – Sepp Blatter
Published time: 21 Jun, 2018 13:51
Edited time: 20 Aug, 2018 14:56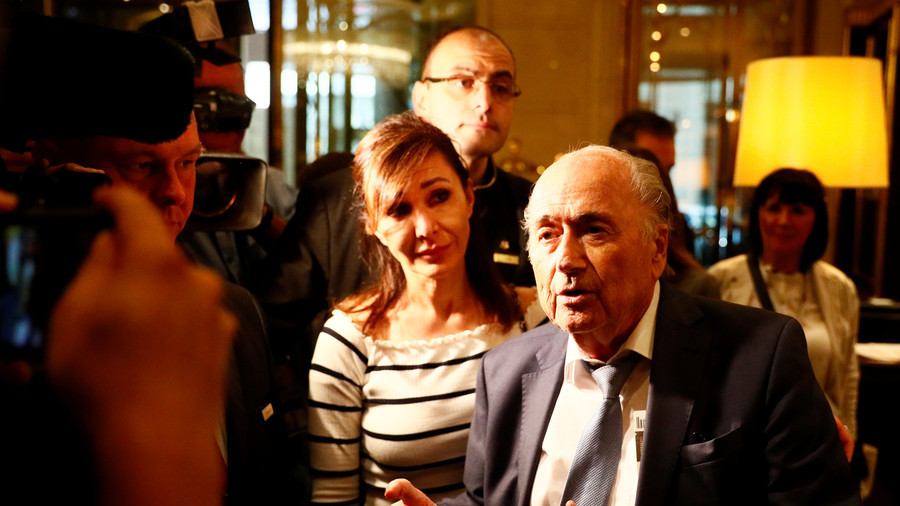 Former head of FIFA Sepp Blatter said he didn't violate his six-year ban from football-related activities while visiting Russia during the World Cup and attending matches.
"I'm not involved in football activities. I am a personal guest here today. It should not be an embarrassment to FIFA," Blatter said on Thursday, speaking to the UK's Channel 4 News.
Having headed FIFA for 17 years, Blatter received an 8-year suspension from all football-related activities in 2015, following of the corruption and mismanagement scandal within the organization. The ban was later reduced to 6 years. Blatter was cleared of corruption charges by FIFA but continues to be investigated by the Swiss authorities. He has repeatedly denied any wrongdoing.
READ MORE: World Cup 2018 can become a start-up for Russian football – Sepp Blatter to RT
Some questions were raised by the media whether his recent trip to Moscow constitutes a violation of the ban. Blatter explained that he was invited by Russia's organizing committee, and his visit was strictly private. He further told Reuters that he received a regular fan pass and tickets to attend the game.
FIFA confirmed that Blatter's presence in Moscow during the World Cup doesn't undermine the ban. "In itself, this is not a breach. It depends on what he does at the match," said the organization's spokesperson Alois Hug.
During his stay, Blatter also met with Russia's President Vladimir Putin. He said the details of the meeting are "a private matter". The former FIFA chief added that he will attend another game and will leave Russia shortly afterwards.
If you like this story, share it with a friend!