'McGregor is next for Khabib' – UFC chief White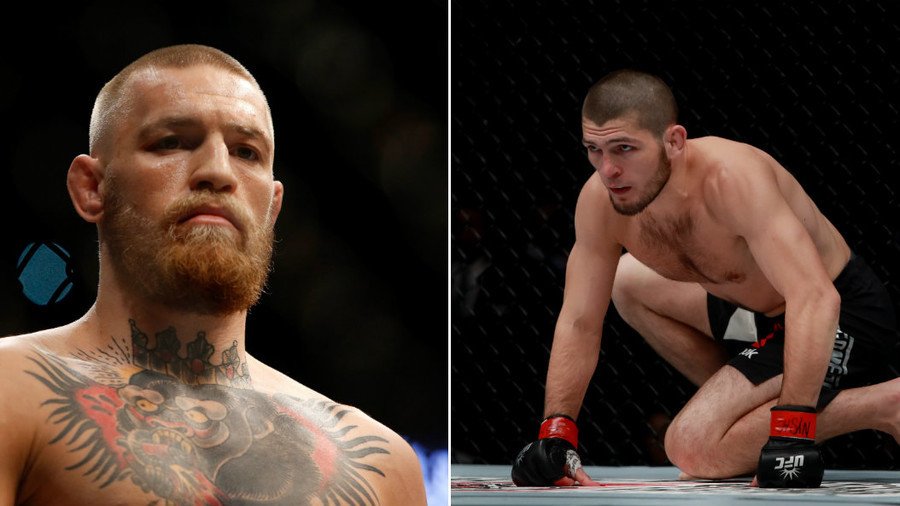 UFC boss Dana White says Conor McGregor's next fight will be against undefeated Russian lightweight champ Khabib Nurmagomedov, heightening the expectation around MMA's most eagerly-awaited matchup.
At the UFC 225 press conference in Chicago on Saturday, White continued to fuel the mounting speculation that a fight between Irishman McGregor and Dagestan native Nurmagomedov was not far off.
When asked what was next for 29-year-old Russian Nurmagomedov, the UFC boss responded succinctly: "Conor."
White said, however, that the fight would not be on the card at the UFC's first event in Russia, which takes place in Moscow in September.
A McGregor-Nurmagomedov matchup would be a blockbuster draw for the promotion, especially after tensions flared between the fighters' rival camps in the leadup to the Russian's last outing at UFC 223 in Brooklyn in April.
Ahead of the fight Nurmagomedov was involved in a confrontation with McGregor training partner Artem Lobov, over insulting comments the latter had made about the Russian.
The altercation prompted a furious response from McGregor just days later, when the Irishman attacked a bus which was carrying Nurmagomedov and other fighters from a media event in Brooklyn.
READ MORE: Conor McGregor emerges from jail in handcuffs after UFC 223 bus frenzy (VIDEO)
McGregor later surrendered to police and was charged with three counts of assault and one of criminal mischief. Nurmagomedov went on to win the lightweight belt at the event by defeating American Al Iaquinta, taking the Russian's record to 26-0 in professional MMA, including 10-0 in UFC.
Irishman McGregor has not fought in the octagon since becoming a two-weight champion by knocking out Eddie Alvarez at UFC 205 in November 2015.
He later had a foray into boxing in a money-spinning megabout with Floyd Mayweather in August 2017, although the 29-year-old Dubliner is expected to return to his UFC roots next.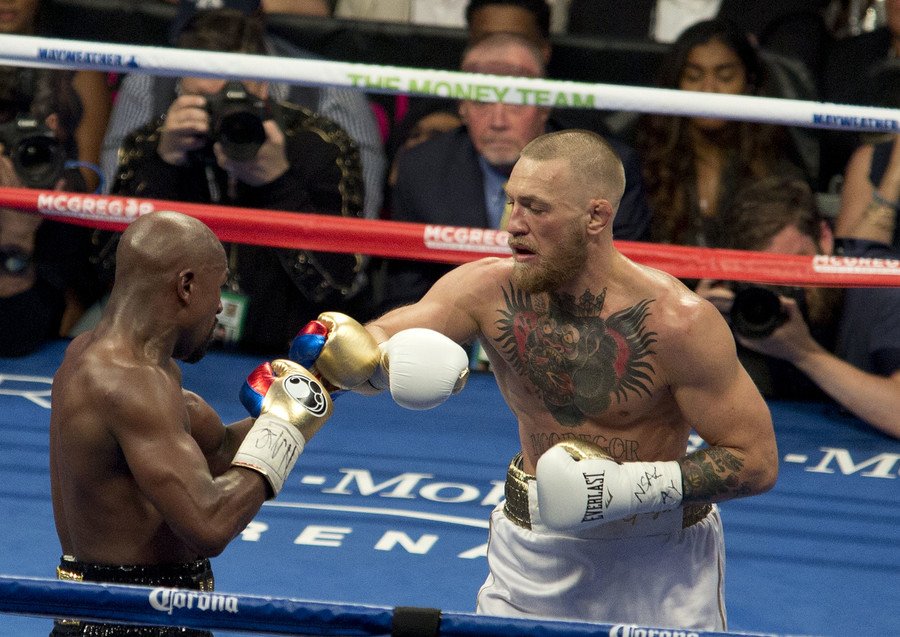 While fans will have to wait beyond the UFC's first Russian show on September 15, promotion chief White said the Moscow event would nonetheless be a big one.
"Ticket sales are awesome so far… we're going to go in there, check it out and see what our strategy for Russia is," White said on Saturday.
RT Sport broke the news about the Moscow event back in April, announcing that the UFC had booked the 35,000-capacity Olimpiyskiy Stadium (Olympic Stadium) in the Russian capital.
Since then the promotion has confirmed the news, with it being a 'Fight Card' event as opposed to a pay-per-view offering. Rumored names to appear on the card include Russian fighters Alexey Oleynik, Zabit Magomedsharipov, and Rustan Khabilov.
READ MORE: McGregor teammate Artem Lobov issued UFC Moscow challenge
McGregor sparring partner Lobov has also reportedly accepted a challenge to fight American featherweight Kyle Bochniak at the event.
You can share this story on social media: