'Fascinating and devious' – MMA analyst Robin Black explains Ramos/Salah takedown
Published time: 29 May, 2018 19:46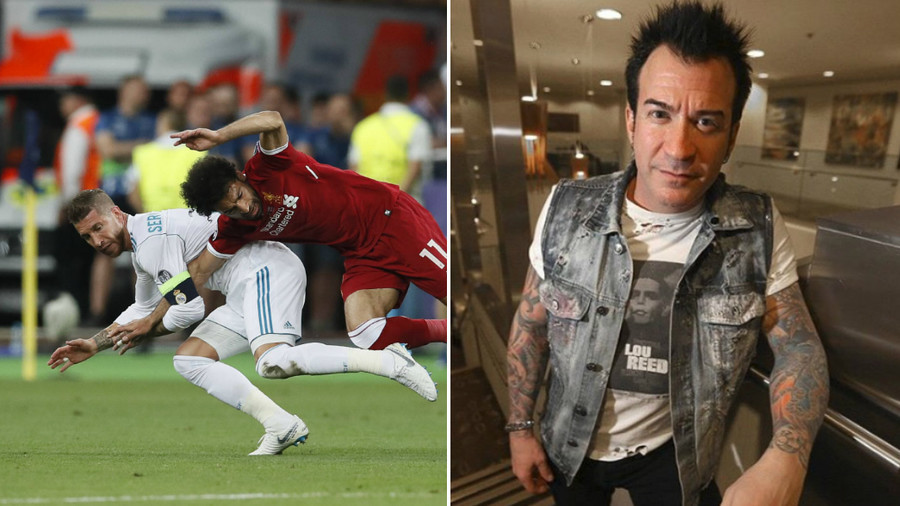 Sergio Ramos' foul on Mo Salah during the Champions League final broke the hearts of Liverpool fans, but reaction to it to spread well far from the football world, and has even reached the world of mixed martial arts.
Veteran MMA analyst Robin Black has seen it all when it comes to mixed martial arts, but he has now turned his forensic eye for the details of combat to another field entirely – the football pitch, to be precise.
READ MORE: Egyptian lawyer files €1 billion lawsuit against Sergio Ramos for Salah injury
Black released another in his '60 Second Breakdown' series recently. Instead of focusing his lens on the octagon, he broke down the most controversial moment from the sporting world last weekend: the Sergio Ramos foul which hastened Mo Salah's exit from club football's showpiece game.
"Ramos initiates the step-across trip, creates the ledge which is the obstacle, he then applies the rotational force against Salah, destabilizing him and turning him," Black says in the video.
READ MORE: 'I'm a fighter. I'm confident I'll be in Russia' - Salah boosts World Cup 2018 hopes
The clip has since gone viral, having been retweeted more than 5,000 times since it was posted late on Sunday. Speaking to RT Sport, Black explained his reasoning for creating the video.
"When I saw this Ramos takedown, the analysis part of my brain just lit with excitement," he said.
"It's a fascinating and devious maneuver. Controlling the arm to use the hyper extension of the elbow to force the body to follow over the tripping leg. Ingenious!"
Sergio Ramos is without doubt one of football's biggest names but does he have a future in the fight game if the Spaniard ever seeks out a career change?
Perhaps, as Black says, he could find himself in the picture to face another famous name who has been flirting with a run in mixed martial arts.
"Ramos has the grappling ability and the fitness for MMA and, maybe even more importantly, he has that visceral nature that makes a great fighter," Black explained. "Maybe he could fight 50 Cent in Bellator!"