Liverpool fans' petition for UEFA to ban Ramos reaches 150,000 signature target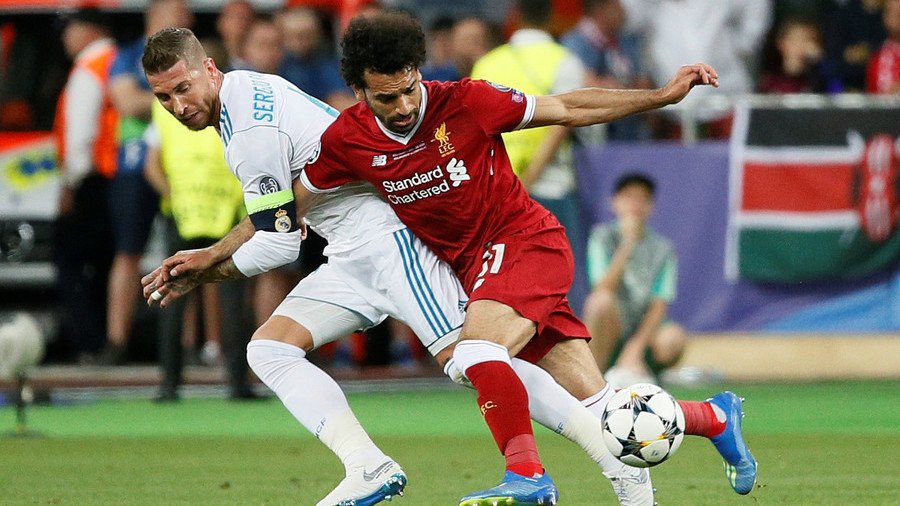 Over 150,000 outraged Liverpool fans have signed a petition to retroactively punish Real Madrid's Sergio Ramos after he was involved in a tussle with Mo Salah that left the latter with a suspected dislocated shoulder.
The petition, titled "UEFA: UEFA & FIFA should punish Sergio Ramos for intentionally hurting Mohamed Salah" has already reached its target of 150,000 signatures.
The petition informs fans: "Salah is counting on you." Its target has since been raised to 200,000 signatures.
I can't quite believe this...There is a petition to "Punish Sergio Ramos for intentionally hurting Mohamed Salah"It has already got more than 100,000 signatures 😱STOP THE WORLD I WANT TO GET OFF, NOW!!! pic.twitter.com/AAG3FUnlhQ

— Footy Accumulators (@FootyAccums) May 27, 2018
Egyptian Salah was forced off in the first half of Saturday's UEFA Champions League final between the two sides in Kiev. He suffered a shoulder injury as he and Madrid captain Ramos tumbled to the ground while challenging for the ball.
Many observers felt Ramos had deliberately held onto Salah's arm as he fell to intentionally injure the striker. Liverpool went on to lose the match 3-1 without their stricken talisman, who had netted 44 times last season for the Reds.
It is not yet known whether the injury will keep Salah out of this summer's World Cup 2018 tournament in Russia, which kicks off in Moscow on June 14.
The petition's description reads: "Sergio Ramos intentionally kept Mohamed Salah's arm under his armpit, causing dislocation of his shoulder. Not only missing the rest of the game, but also missing the FIFA World Cup 2018.
"In addition he kept acting that Liverpool players fouled him falsely, causing the referee to give Manne a yellow card he did not deserve.
"Sergio Ramos represents an awful example to future generations of football players. Instead of winning matches fairly, he uses tricks that defy the spirit of the game and fair play.
"UEFA and FIFA should take measures against Ramos and similar players, using the video recordings of matches to keep the spirit of the game."
However, while Liverpool fans have used Ramos as a target for their frustrations, some Twitter users directed their anger at Russian president Vladimir Putin.
They claimed Putin had mysteriously managed to arrange the injury so Russia would not have to face Salah in their World Cup Group A clash with Egypt on June 19.
After his injury, Salah left the field in tears to be replaced by Adam Lallana. After a goalless first half, Real Madrid took the lead through Karim Benzema in the 50th minute with help from a Lloris Karius mistake before Sadio Mane leveled for Liverpool four minutes later.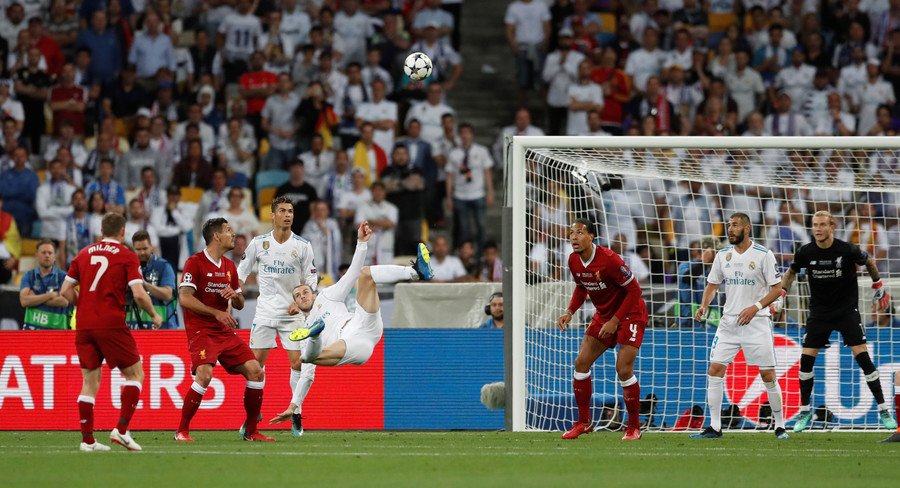 Super-sub Gareth Bale then produced a moment of brilliance for Madrid, with an overhead kick that will surely go down as one of the greatest Champions League final goals with just over an hour played.
READ MORE: Stunning Gareth Bale double wins Real unprecedented third UCL title in a row
Bale doubled his tally in the 82nd minute when his long range shot forced another howler from the German keeper, who palmed it into his own net to hand Real their 3rd successive Champions League title.
You can share this story on social media: