Liverpool star Mane sends hundreds of team shirts to home village ahead of Champions League Final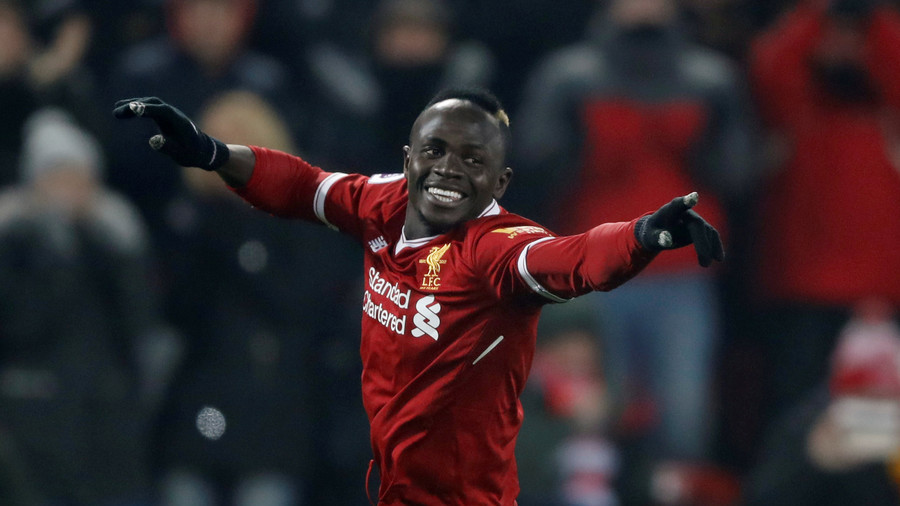 Sadio Mane, one-third of Liverpool's free-scoring forward line, has sent 300 Liverpool jerseys to the Senegalese village of Bambali where he was raised ahead of Saturday's Champions League Final against Real Madrid.
Mane says that he expects the town to be transfixed on European club football's showpiece game as the 2,000 locals cheer their most famous son and he says that his gesture will help ensure that a sea of red will be present for the occasion.
READ MORE: Brazil legend Ronaldinho 'to marry two women at same time' (PHOTOS)
Mane recalls watching Liverpool's famous come-from-behind penalty shootout victory against AC Milan in 2005 as a teenager in Bambali and says that he hopes to return to the village, where his family still lives, with a winner's medal.
"If you had said then I would be playing the final I would say it is something incredible in my life. Hopefully we are going to win," he said of his memories of watching the 2005 final as a 13-year-old, as per The Guardian.
"My family still live in the village. My mum and my uncle. They are all going to be watching. I bought 300 Liverpool jerseys to send to the people in the village, so the fans can wear to watch the final."
"I remember AC Milan v Liverpool. Three-nil down, then 3-3 and penalties. This was a big memory for me," Mane said. "I was watching in my village. I was not supporting Liverpool at this time. I was a Barcelona fan."
"I remember being with my friend, a big friend of mine, and at 3-0 down he was completely out. He stopped watching until the end and ran like crazy to get away. Then he came back at the end and he could not believe (it).
If Liverpool are to repeat their feat of 2005 Mane - and his friend - hope that the path to the trophy isn't quite as elaborate as it was last time.
"He is a big Liverpool fan," Mane said. "He is still in Senegal. He asked me that this time do not be 3-0 down."