Spanish newspaper blames Russian ultras for Ukraine hooligans' UCL final attack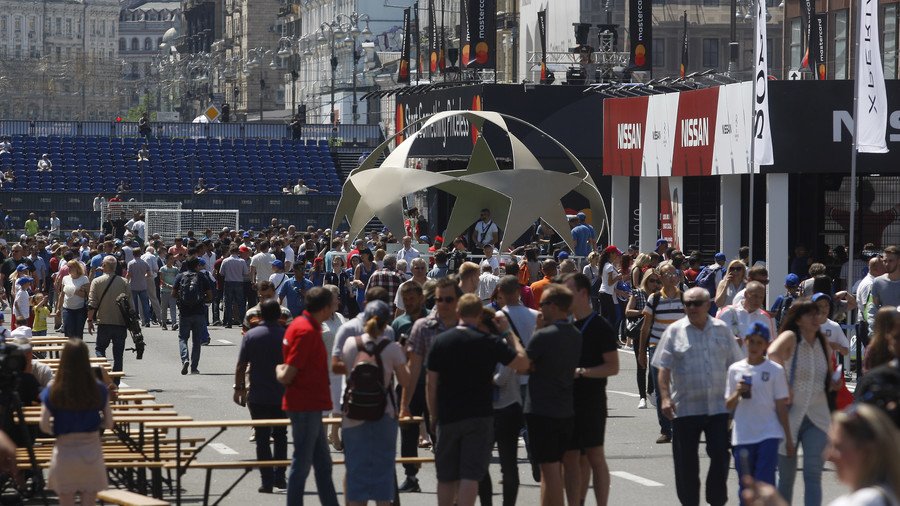 Spanish daily sports newspaper Marca have accused Russian fans of a horrific attack by Ukrainian football thugs on Liverpool fans ahead of the Champions League final in Kiev.
A group of 20 masked hooligans attacked Liverpool fans enjoying dinner in a Kiev restaurant, hurling glasses and chairs and leaving the fans bloodied from wounds to their heads and necks, not far from final venue Olimpiyskiy Stadium.
A tweet published by Marca following the attack announced in Spanish: "Un grupo de ultras rusos agreden a seguidores del Liverpool en Kiev," which translates as "a group of Russian ultras attack Liverpool supporters in Kiev."
Astonishingly, the comments appeared next to a picture of police arresting a hooligan wearing a jersey of Ukrainian side FC CSKA Kyiv.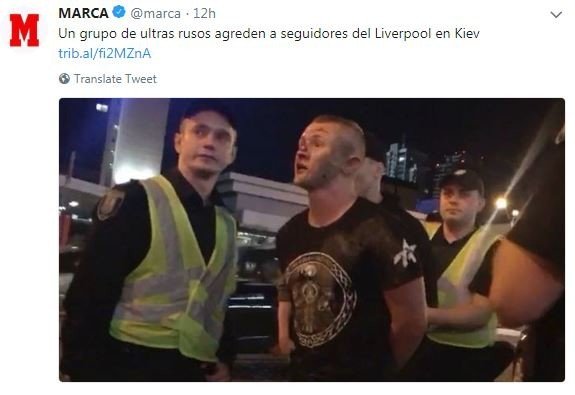 Multiple outlets confirmed the perpetrators were in fact Ukrainian. Two of the thugs were arrested, while the other attackers managed to flee without being detained.
In a slightly contradictory twist, the link included in Marca's tweet to a story on the outlet's website reports the hooligans are "local," but then goes on to say those who were arrested are of "suspected Russian origin."
It's not Russian. They are for CSKA Kiev. They are Ukrainian.

— Кирилл Кублис (@KirillKublis) May 25, 2018
The incident raised fears over fan safety at the final, where Liverpool take on Real Madrid. The Premier League side are hoping for their sixth European title, while Real are aiming to win an unprecedented third Champions League crown in a row.
READ MORE: 'Pack of dogs': Liverpool fans left battered & bloody after attack by masked thugs in Kiev (VIDEO)
You can share this story on social media: