Russians banned from World Cup drug-testing areas despite team being proved clean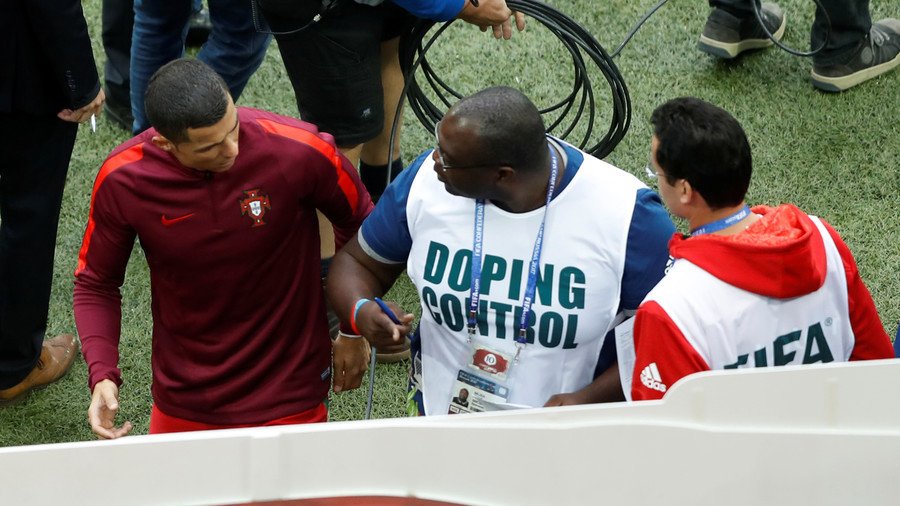 World football governing body FIFA has banned Russians from attending drug-testing areas to protect against sample tampering, despite all players in the Russian squad being cleared of any doping violations.
On Tuesday, FIFA announced its investigation into anti-doping rule violations by players included in Russia's 2018 World Cup provisional squad had found "insufficient evidence" of cheating.
Despite the findings, FIFA's medical committee chairman, Michel D'Hooghe, told The Times that even chaperones who are Russian will be banned from escorting players to drug-testing areas, to eliminate any chance of tampering.
"My basic condition to lead the anti-doping policy in Russia is that everything would be done from the very beginning to the last point by FIFA without Russian intervention," D'Hooghe said.
"That means the chaperones, who take the players from the field, will be designated by FIFA and will not be Russian. The players will be brought to a doping control room where there will be only FIFA doctors, two FIFA medical people and no entrance for anybody who is not allowed to be there."
Russian nationals will have no contact or involvement with any of the drug testing process before the samples are sent for testing in labs in Lausanne, Switzerland.
"Everything will be sealed and brought to the control of the laboratory in Lausanne… I told the people in Russia that if something goes wrong, for the first time they will not be criticised as it will not be their responsibility," Belgian national D'Hooghe added.
The initial investigation was launched by the World Anti-Doping Association (WADA) following the publication of part II of the McLaren Report in December 2016. WADA initially informed FIFA that 34 football samples identified in the report might potentially have benefitted from manipulation.
READ MORE: 'World War Three-peat': UK tabloid re-uses clip of festival-goers to threaten World Cup violence
The findings of the McLaren Report relied heavily on the testimony of fugitive doctor and former head of anti-doping at the Moscow laboratory Grigory Rodchenkov.
Russia kick off their home World Cup against Saudi Arabia at LUzhniki Stadium in Moscow on June 14. The stadium runs until the tournament's final game on July 15 at the same venue.
You can share this story on social media: