Players' union asks FIFA for Peru's 'cocaine tea' ban captain to play at Russia 2018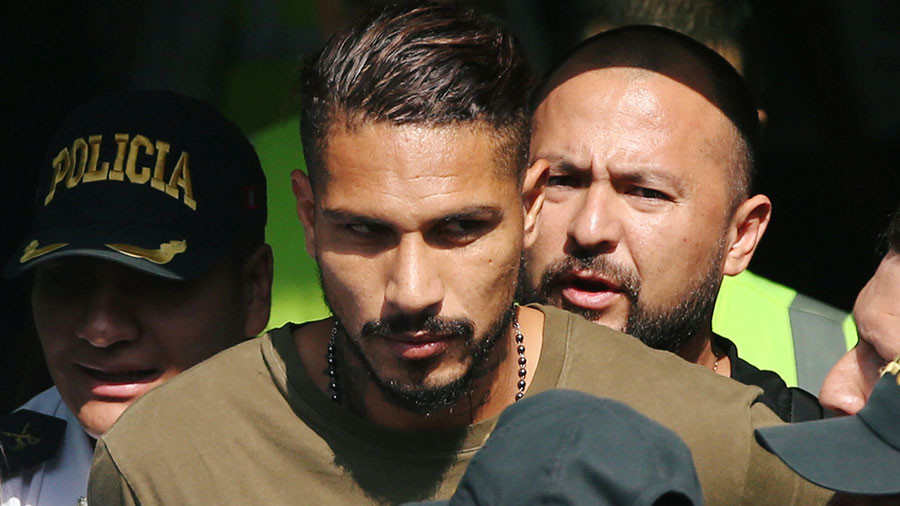 The world players' union FIFPro said it has written to FIFA to request that captain Paolo Guerrero be allowed to play at the Russia 2018 World Cup, after he was banned for taking cocaine allegedly contained in a cup of tea.
The organization said it wants Peru's key striker and talisman to be allowed to participate in the tournament. FIFPro wrote on Twitter that it was "hoping for a breakthrough in the next 24-48 hours."
Guerrero tested positive for cocaine metabolite benzoylecgonine and was originally banned for a year through November 3 by FIFA, reduced to six months. The player, 34, is seeking to have the ban expunged, claiming that the positive test is a result of drinking tea contaminated with coca leaves, rather than deliberate ingestion of the drug.
He could miss the Russia 2018 World Cup if his drug ban is extended, the Court of Arbitration for Sport (CAS) said in April.
The World Anti-Doping Agency (WADA), however, is campaigning for a stiffer punishment of two years, which would rule out any chance of Guerrero appearing in Peru's first World Cup for 36 years. CAS says the appeal hearing will be heard on May 3.
Guerrero led Peru to World Cup qualification, with the nation becoming the 32nd of the 32 teams to qualify for the tournament by beating New Zealand in a playoff match in November. He is his country's all-time top scorer, and has 32 goals in 86 appearances for the national team.
READ MORE: Russia 2018: Volgograd – bright future awaits city with dark past