Epic volcanic eruption couldn't stop these golfers (PHOTOS)
Published time: 18 May, 2018 12:28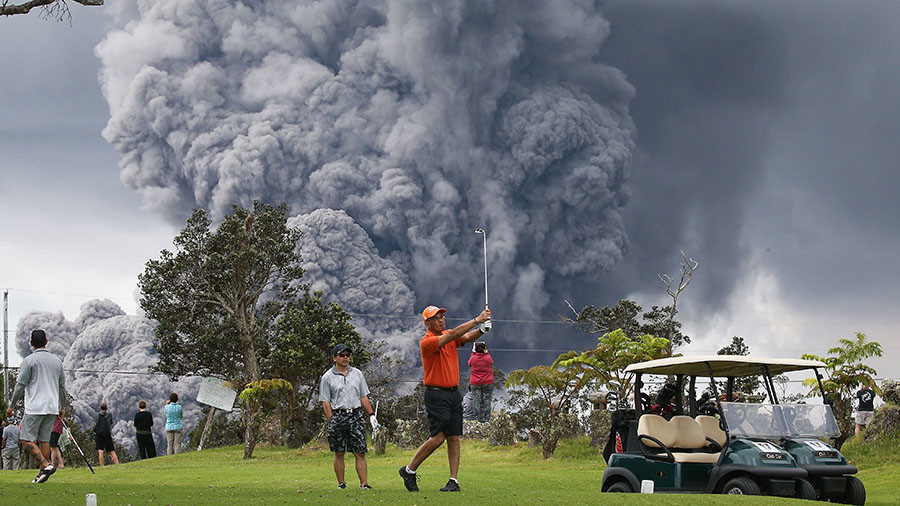 An explosive volcanic eruption in Hawaii didn't frighten a number of golf players who continued striking balls at Volcano Golf & Country Club, located within Volcanoes National Park.
The golfers were spotted playing the game in front of plume of ash, spewed from the Hawaii's Kilauea volcano, which finally erupted on Thursday.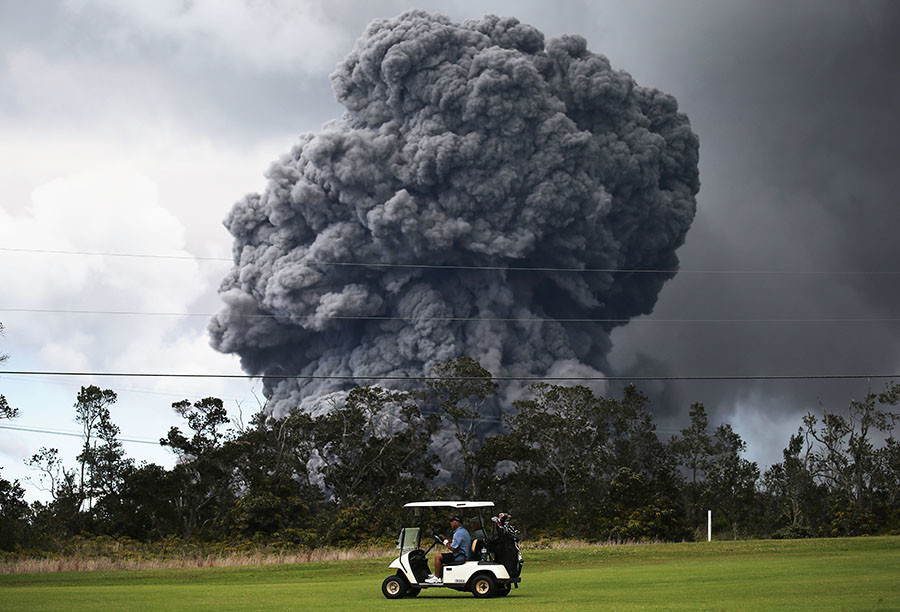 The pictures were taken before the natural disaster led to a massive evacuation on the island, forcing thousands of people to abandon their homes.
The ash cloud is estimated to have reached 12,000 feet into the sky, with local authorities issuing an aviation red alert.
Less than two weeks before the Kilauea erupted, Hawaii was hit by a magnitude 6.9 earthquake – the most powerful the island has experienced since 1975.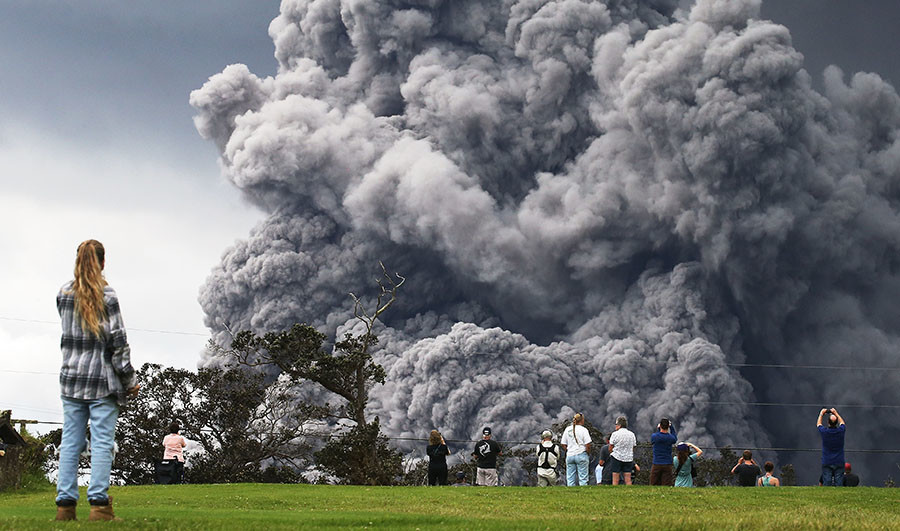 Officials say they don't believe the eruption will cause any fatalities, as long as people stay out of the way of one of Earth's most active volcanoes.