Islamic State uses vile posters to threaten Messi & Ronaldo beheadings at Russia World Cup (PHOTOS)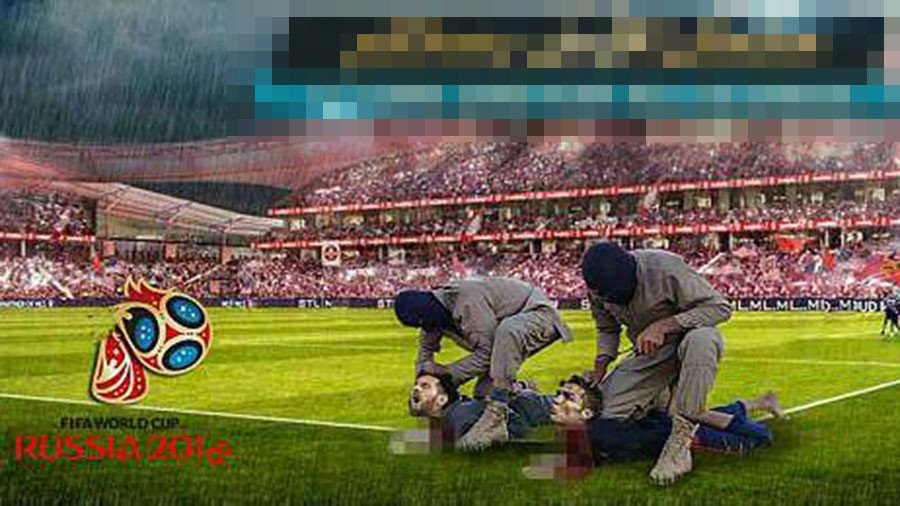 Islamic State terrorists have threatened to behead football superstars Cristiano Ronaldo and Lionel Messi at the Russia 2018 World Cup using sickening doctored posters.
The mock-up images, released on encrypted messaging channel Telegram, graphically depict masked fanatics kneeling on the two icons' backs in a packed stadium and slicing at their necks with blades.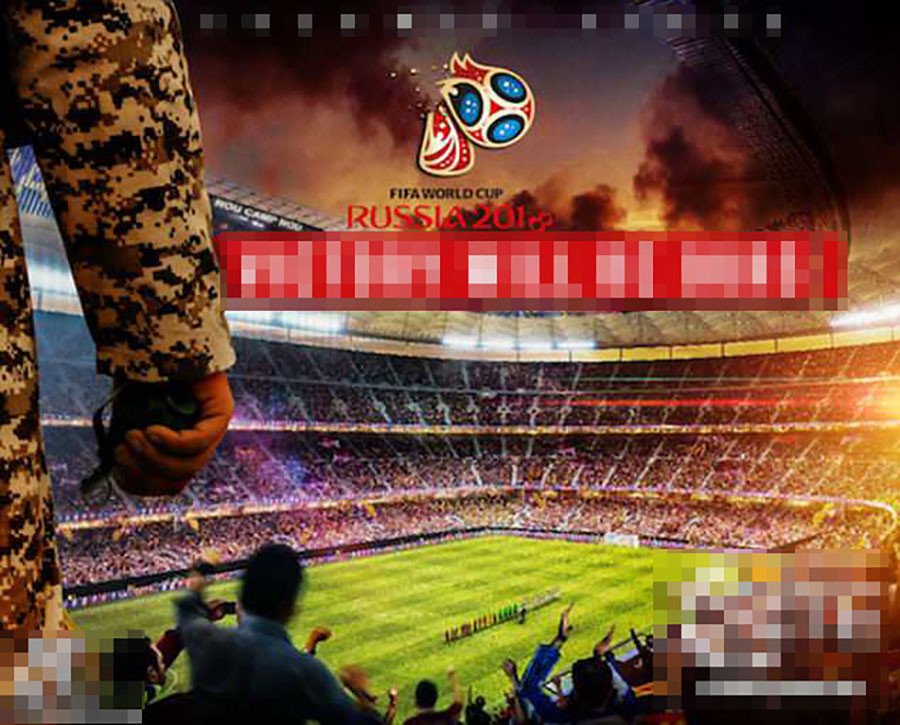 Another poster shows a fanatic in combat fatigues clutching what looks like an explosive, while looking out onto the pitch in another full-capacity stadium. The image implies a threat to attack World Cup games from Islamic State (IS, formerly ISIS/ISIL), which is banned in Russia.
The depraved threats mirror a release by the terrorist group in March 2017, when Argentina's captain Messi was depicted inside Moscow's Luzhniki Stadium on his knees wearing an orange Guantanamo Bay-style jumpsuit, often seen worn by victims in the terrorists' execution videos.
A further release in October featured a doctored image of the Barcelona legend to threaten attacks on Russia; pictures depicted an exploding World-Cup logo along with threats from terrorists to come to and fight in the country.
One image showed an IS fighter holding a rifle. Three pictures showed Luzhniki Stadium in Moscow and Volgograd Arena in the background – both venues for the 2018 FIFA World Cup.
The tournament will be held in 12 stadiums located across 11 host cities. Argentina's first game of the tournament will be against Iceland at the Spartak Stadium on June 16.
Real Madrid winger Ronaldo will lead out European champions Portugal at Russia 2018 in a Group B that also features Spain, Iran and Morocco.
It is not the first time a major international sporting event in Russia has been threatened with terrorist attacks. Ahead of the Sochi 2014 Winter Olympics, an affiliate of insurgent group Ansar al-Sunna released a video statement in which two Islamist militants announced their intention to carry out jihadist attacks throughout Russia. No terror attack was carried out during the event.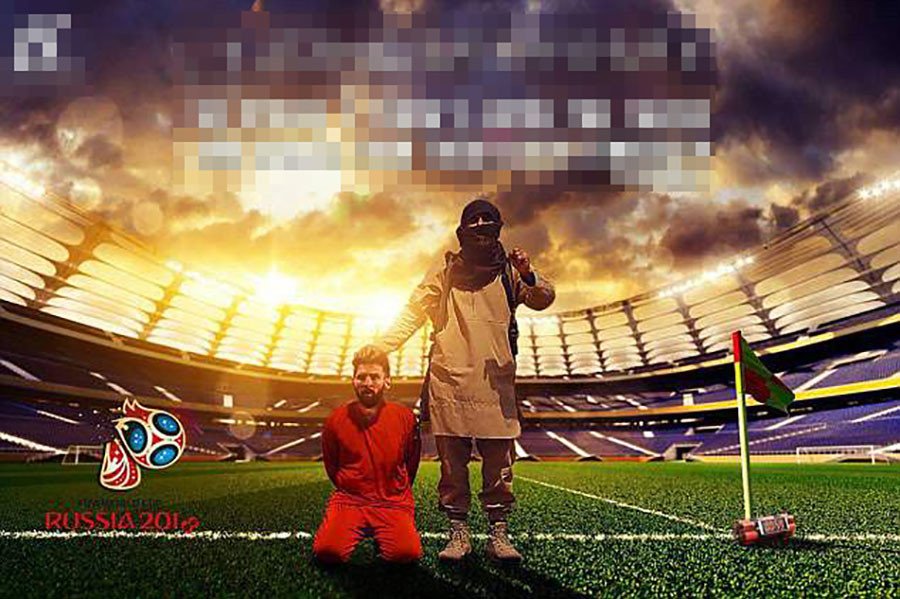 You can share this story on social media: